Second Profession Brewing Closes Pub – Focuses Solely on Production Brewing
|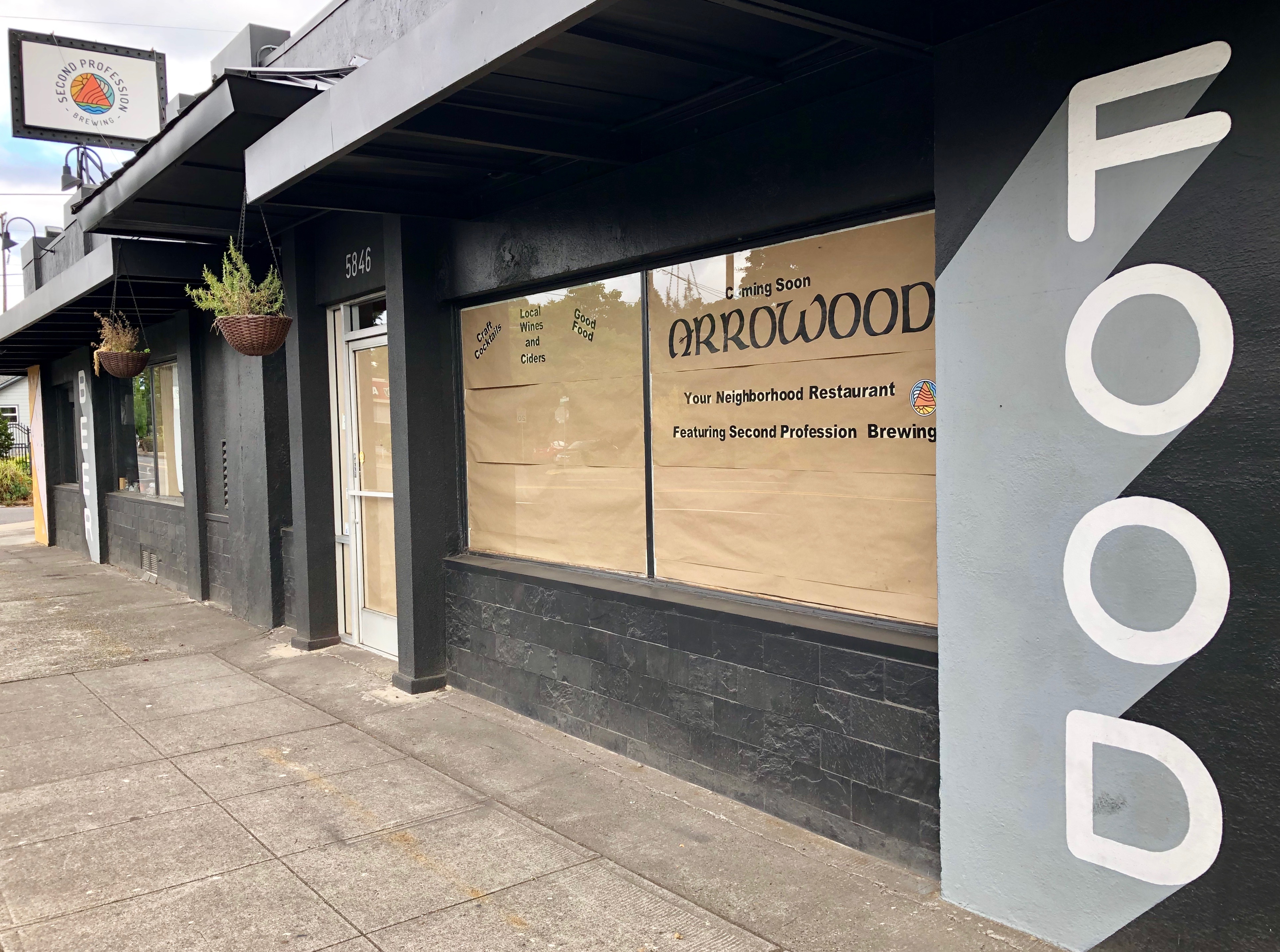 Nearly hitting the two-year mark, Second Profession Brewing closed its pub last week on July 31st. It operated as a full-fledged brewpub for the past 21 months in the former home of BTU Brasserie & Brewery. Founded by Charlie Goman in 2017, Second Profession Brewing will now continue on as only a production brewery in its existing location in Portland's Rose City Park neighborhood at 5846 N.E. Sandy Blvd.
Nearly eight months ago, Goman decided it was time to exit the food portion of his business to place his sole focus on brewing beer. Running a restaurant was not his forte.  Prior to brewing professionally, he was an office equipment salesperson and decided that he was in need of a career change. He has relinquished the restaurant portion of Second Profession Brewing (SPB) to Mike Duggan who will re-open it as Arrowood Restaurant.
With a goal of reopening this month, the new Arrowood Restaurant will bring a more elevated food menu to the mix as his new offerings will  be served alongside beers brewed by Goman at SPB on his 7-barrrel brewhouse. Duggan brings with him years of restaurant experience, most recently at Swift and Union in North Portland.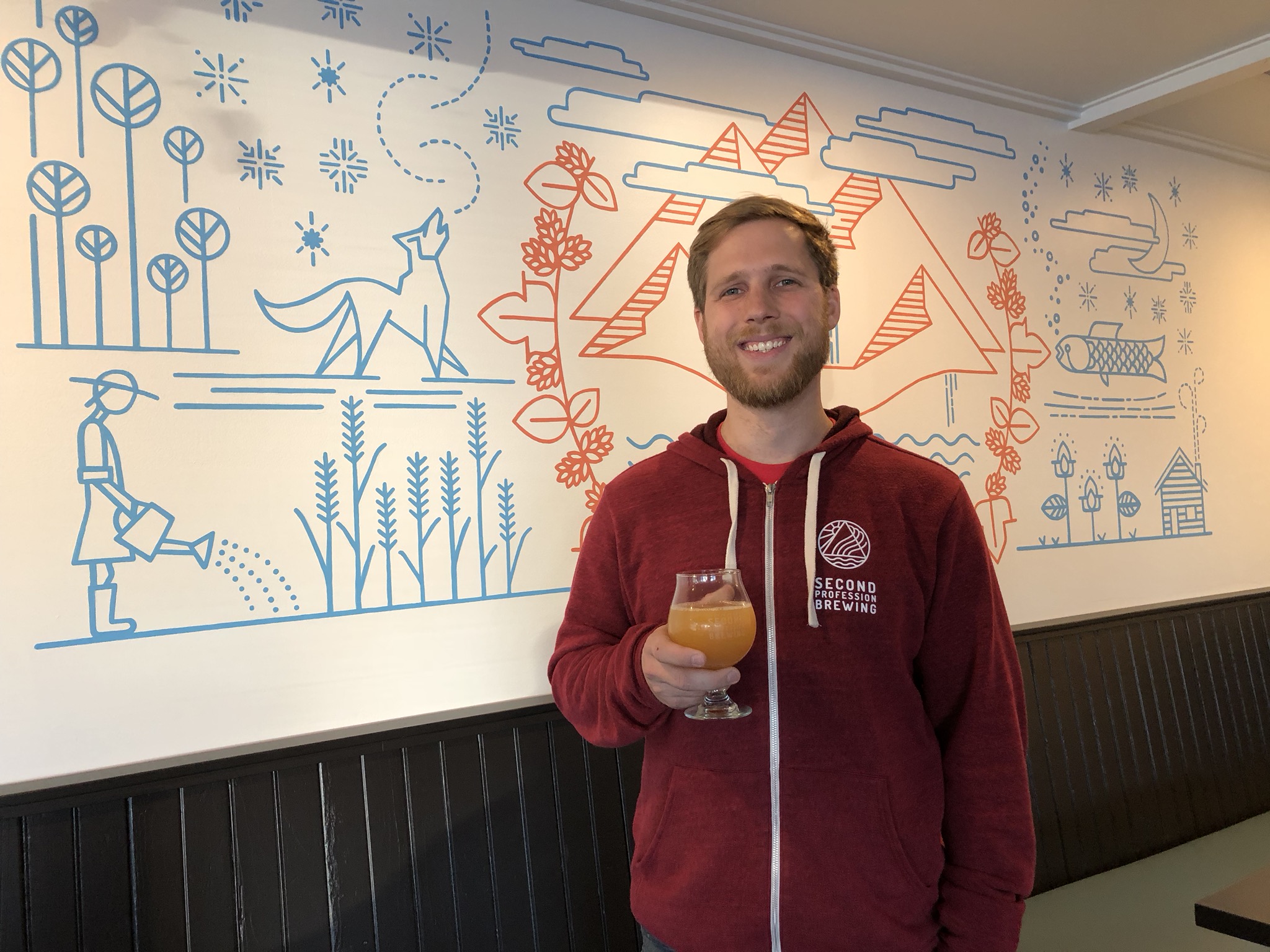 Here is the statement that Goman posted on his brewery's Facebook page at the end of July.
To Fans and Supporters of Second Profession Brewing,
There is a Latin phrase "nosce te ipsum" which means "know thyself". When Second Profession Brewing was created, it set out with a mission of creating great beers. Then the opportunity to purchase an existing brewery and restaurant space came available and we had a decision to make: utilize the kitchen or not. Ultimately, we decided to try and utilize it in a brewpub concept. As of today, we have been operating as a brewpub for over 21 months, which coming from a background of being a homebrewer is nothing short of a miracle.
Nearly 8 months ago, we decided that we needed to get out of the food business and into the beer business only. To do this, we needed to find someone who knows more on how to turn the food in the building from elevated bar food into something that our customers would want to come back to again and again. The food business is challenging and complicated, and we simply do not have to resources or knowledge to continue to improve our offerings above what they are currently. The search was on to find a restaurant partner.
After several months of talks and working out the details, we were able to get Mike Duggan on board. As a veteran of the food industry as a GM and having assisting in the opening of many restaurants over his career, he was ready to strike it out on his own. Mike has a clear vision to create an excellent food menu, as well as plans to improve the service of the space to include table service, elevated cocktail menu and an expanded wine menu. We have always listened to our customers, and these are all things that they have wanted, but we just simply were not able to provide. With Mike at the helm of the new restaurant concept, Arrowood, the Rose City Park and adjoining neighborhoods will finally have a place to rally around for not only great beer, but great food and service.
We are excited to get back to what we set out to do, which is make great beer. Arrowood will feature eight Second Profession Brewing beers like there are currently, so by default his restaurant is our tasting room with the added bonus that you will be able to get awesome food! To be clear, Second Profession Brewing isn't closing, just getting back to what we think we do best. Know thyself.
The pubs last day in next week, Wednesday July 31st. Please come join us for one more party before Mike gets to work on opening his space in mid-August!
Thank you to everyone who has supported us along this part of the journey, we are looking forward to the next stage of Second Profession Brewing. If you have questions or concerns, please feel free to reach out, of find me at the brewery.
Sincerely,
Charlie Goman
Owner-Brewer