Sunriver Brewing Co. To Open Oakway Pub in Eugene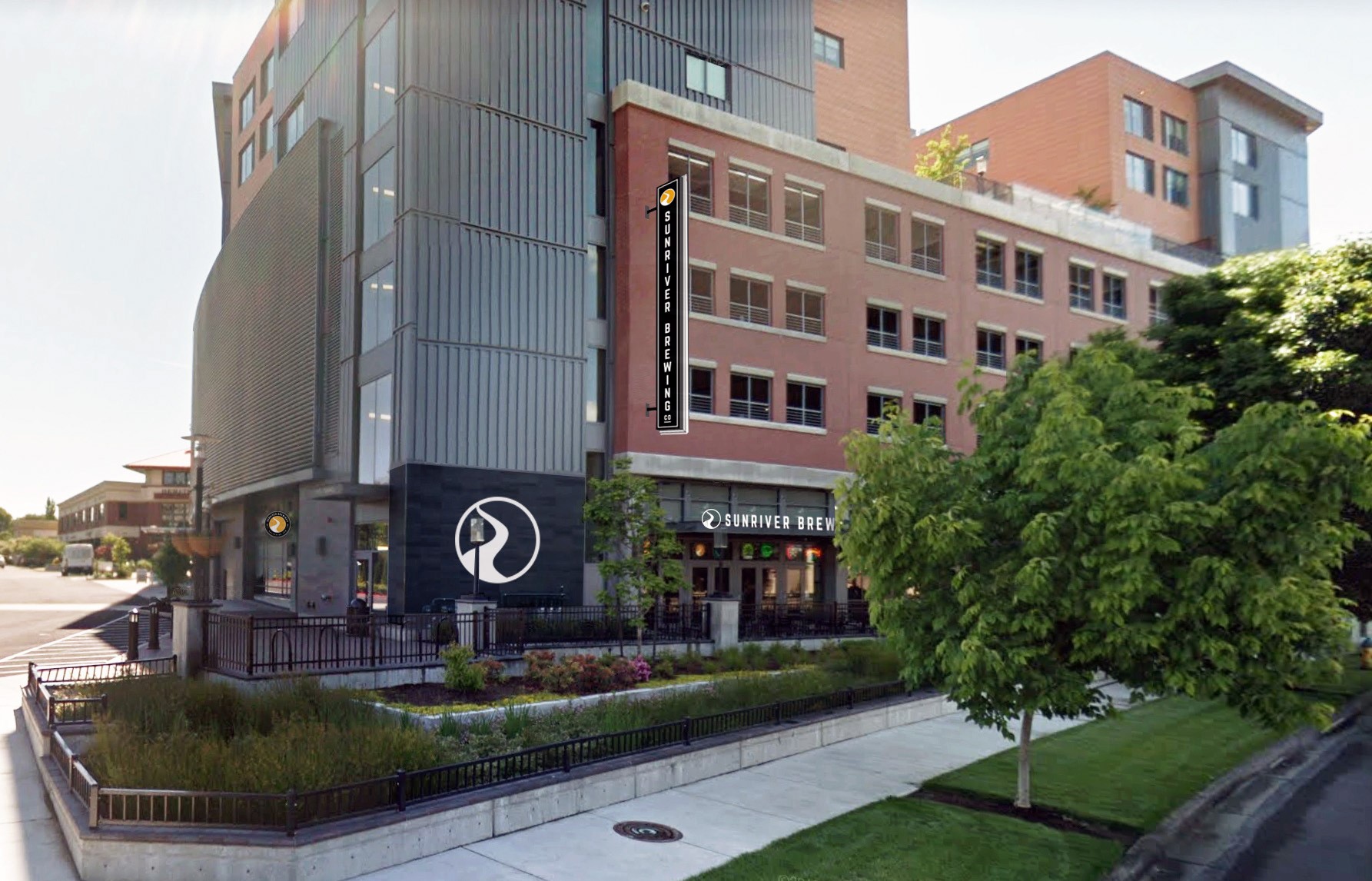 Today, Sunriver Brewing has confirmed that it will open its third location in Eugene, Oregon at the former Hot Mama's Kitchen space. Located in the Oakway Center, this new Sunriver Oakway Pub is slated to open in March 2019. It located at 329 Oakway Road and is adjacent to the Hyatt Place Hotel.
Last month we reached out to Sunriver Brewing when we first heard about this new venture of a taproom in Eugene as the Sunriver, Oregon based brewery posted a job posting on Craigslist for a General Manager for a forthcoming Eugene location. Well now the rumors have been confirmed.
Here is additional information from Sunriver Brewing's press release..
"We're thrilled to be opening a pub in Eugene" says Karin Devencenzi, CEO of Sunriver Brewing Company. "We wanted to be part of a community that embraces craft beer and we're looking forward to joining the great brewing culture that exists in Eugene."
This will be the first pub for Sunriver Brewing outside of Central Oregon. The Oakway Pub is 3,200 square feet and will seat about 140 inside and another 45 on a dog friendly patio. "We were aware that Sunriver Brewing Company was looking at the Oakway Center" says Michael Marzano, owner of Hot Mama's Kitchen + Bar. "When they approached us, it made a lot of sense to continue the conversation. It's very exciting for Eugene to welcome such a reputable, growing Company like Sunriver Brewing" said Marzano.
The pub will be pouring Sunriver's core brands along with many limited release and seasonal beers.
"Eugene has such a deep connection to the history of craft beer in the Pacific Northwest" says Brett Thomas, Director of Brewing Operations. "I have an immense amount of respect for Eugene-based industry pioneers like Glen Falconer, Teri Fahrendorf and Jamie Floyd, as well as legacy establishments like The Bier Stein and Steelhead Brewery. We wouldn't be doing what we do today had it not been for their vision and commitment." The brewery looks forward to continued collaborations with industry friends like Oakshire Brewing.
The food menu will have many Sunriver Brewing favorites alongside dishes specifically created for the Oakway Pub. Chef Justin Goin, who is known for his fun, comfort food and who has led the team at the Galveston Pub in Bend, will be moving to Eugene to lead the kitchen team.