Sunriver Brewing Company's 2020 Beer Release Calendar
|
Central Oregon's Sunriver Brewing Co. has announced its 2020 Beer Release Calendar. In the coming year the Sunriver based brewer will release five year-round beers with its Fuzztail, Rippin, Vicious Mosquito, Cocoa Cow, and Deseo. All of these but Deseo will be available in cans.
In addition to these five beers, Sunriver Brewing will release beers in three sub-categories. These sub-categories include Haze Factory that is a monthly rotating hazy IPA in cans and on draft; Double IPA Factory is comprised of both hazy and West Coast double IPAs; and Limited category that features a mix of different styles, ranging from West Coast IPAs to fruit and garden beers.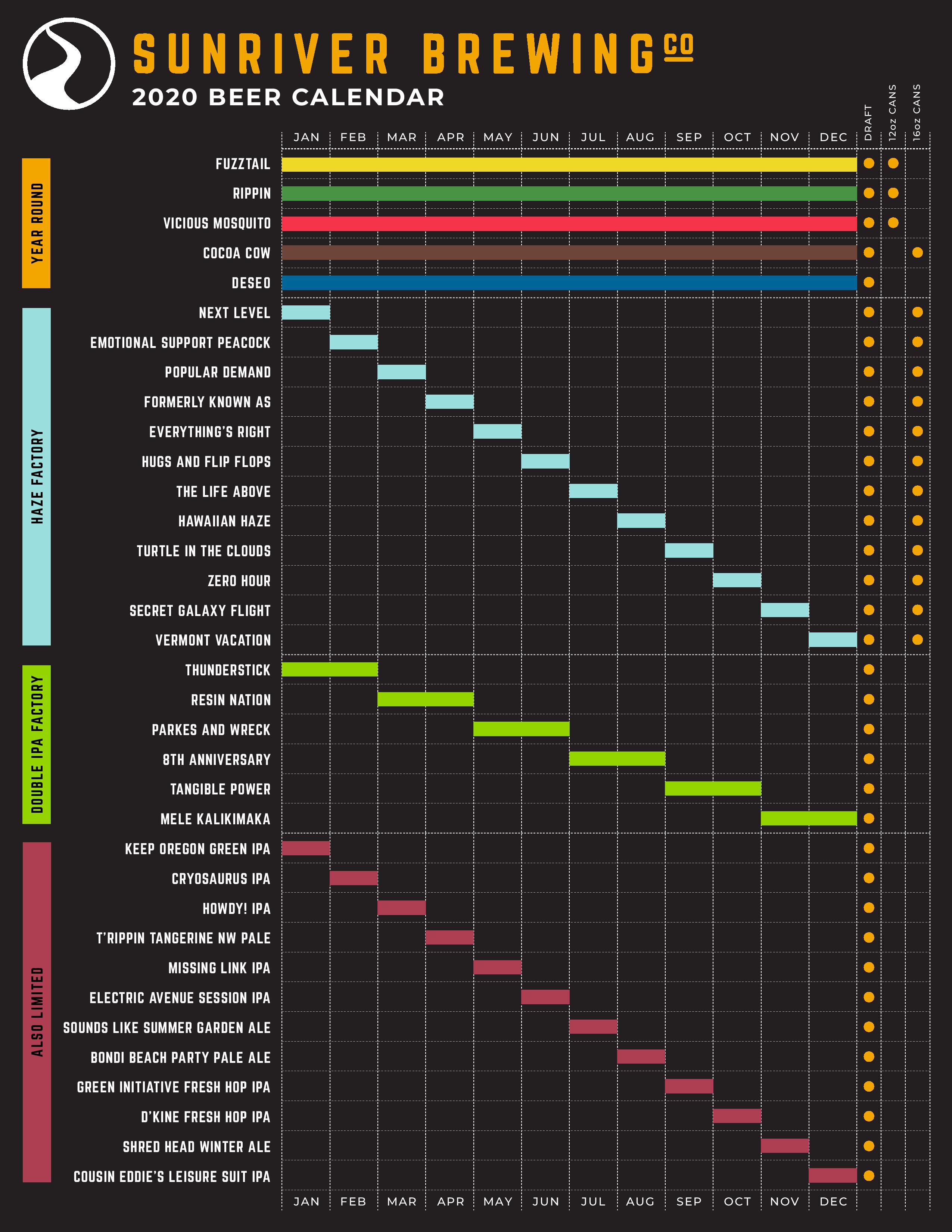 All of these releases will be available in Sunriver Brewing's distribution network, though many will be in very limited quantities. Therefore the best place to find these beers will be at the three Sunriver taprooms in Sunriver, Bend, and Eugene.
This calendar also provides a list of beers that will be available in all three Sunriver Brewing pubs, though many other brews will be available as well, including a rotating lager/pilsner series.