SweetWater Brewing to Begin Distribution in Oregon & Washington
|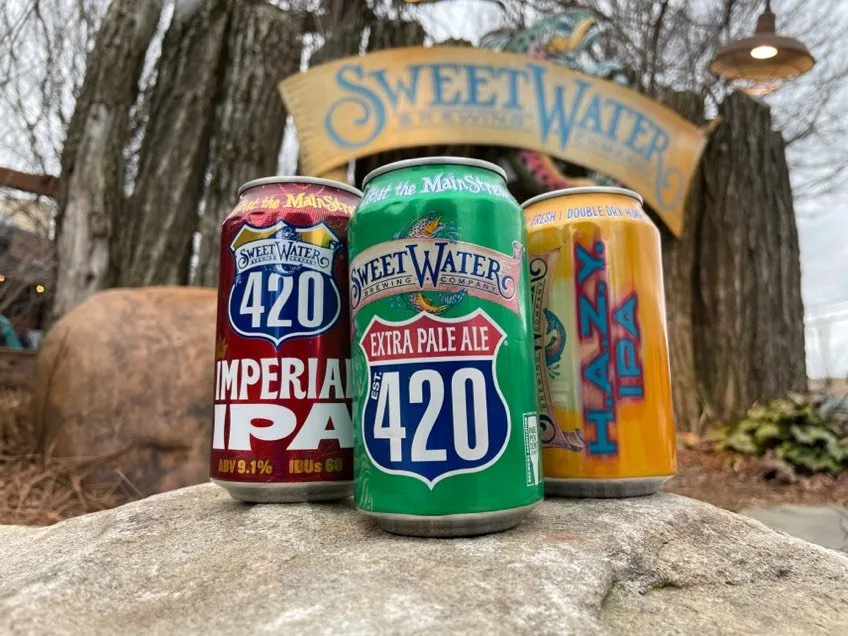 One of the Southeasts and 11th largest craft brewer will be making its way to the entire West Coast. SweetWater Brewing Company has already announced its entry into California and now the Atlanta, Georgia based brewer will enter both Washington and Oregon, the 39th and 40th states respectively, where SweetWater products will now be available for purchase. In entering the Pacific Northwest, the large craft brewer has partnered with Columbia Distributing.
This year marks SweetWater Brewing's 25th year of brewing which in recent years has seen its brewery in the national news a bit more. In 2020, SweetWater was acquired by Aphria Inc., now Tilray Brands, Inc. This global cannabis-lifestyle and consumer packaged goods company has operations in Canada, the United States, Europe, Australia, and Latin America perfectly fits SweetWater's cannabis marketing vibe.
Then in late December 2021, SweetWater Brewing announced that It acquired once rapidly expanding and now shrinking empire of Green Flash Brewing and Alpine Beer. The same month SweetWater Brewing opened a new brewery and taproom in Fort Collins, Colorado, just down the road from Odell Brewing.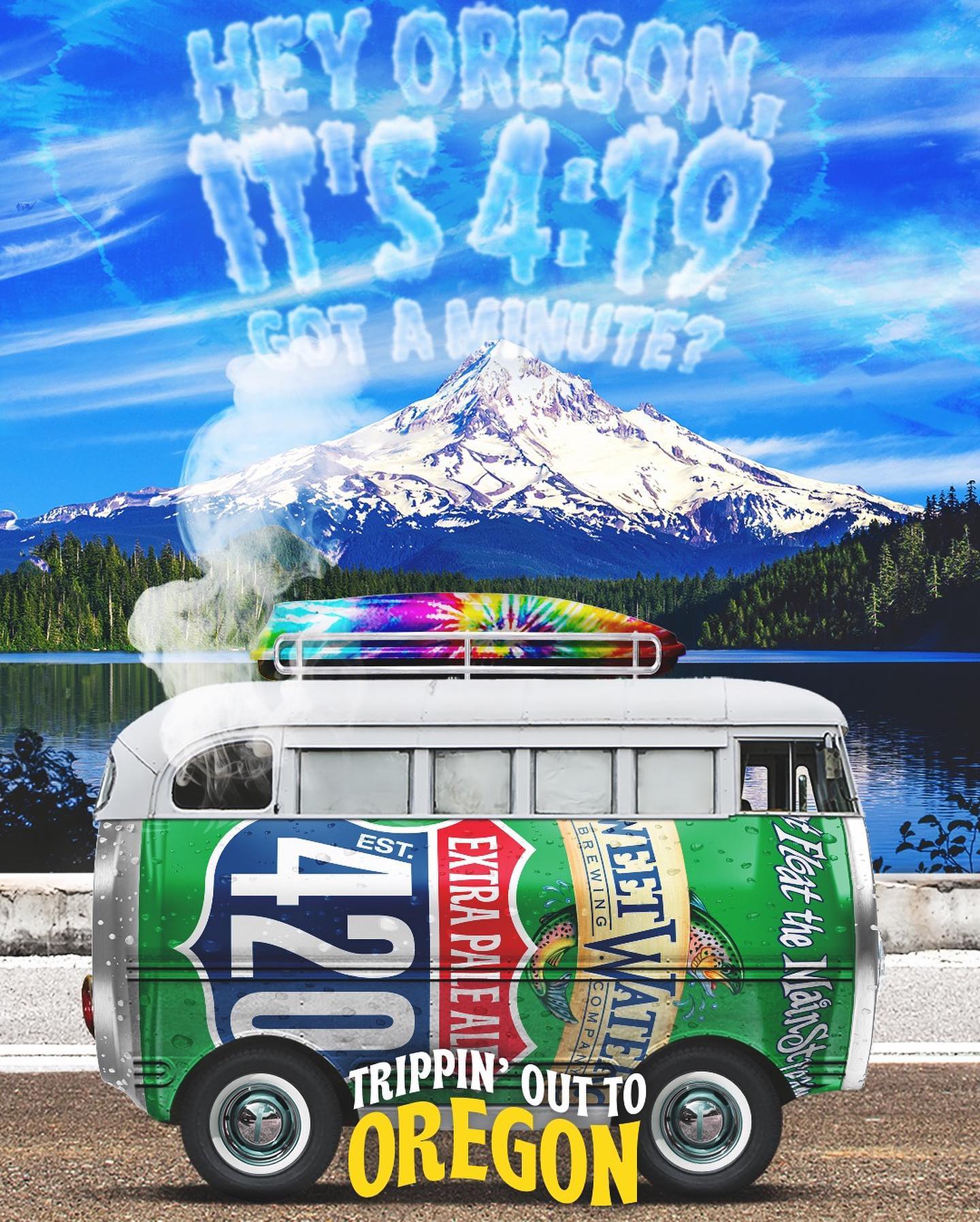 "There's no better way to celebrate our 25th anniversary than to raise some pints of 420 with our new friends on the other side of the country," said Freddy Bensch, co-founder and CEO of SweetWater. "West-coast styles brews are what inspired the creation of SweetWater 25 years ago, and we're excited to bring our beers and culture into these great craft beer states with more to come."
SweetWater Brewing in partnership with Columbia Distributing will bring its core line of quality craft brews throughout both states, including its flagship SweetWater 420 Extra Pale Ale, H.A.Z.Y. IPA, and 420 Imperial IPA, in addition to its rotating variety packs featuring a variety of other heady brews, into local restaurants and bars, grocery chains, liquor stores and other retail establishments.
"After months of planning, we're thrilled to finally be launching SweetWater and its brands across our distribution footprint," said Columbia Distributing's CEO, Chris Steffanci. "As they continue to expand and grow within these new markets, we are pleased to be a partner alongside them as together we bring SweetWater brews to a wide-range of consumers across the Pacific Northwest."
"The SweetWater brand has managed to expand across three west coast states in the past month, which has been an exciting journey and accomplishment for us" said Zack Koenigsberg, Business Development Manager for SweetWater Brewing Company. "Our rapid growth speaks to the ongoing success our quality craft brews have had over the past 25 years, and we're excited to continue delivering high quality and innovative products for years to come."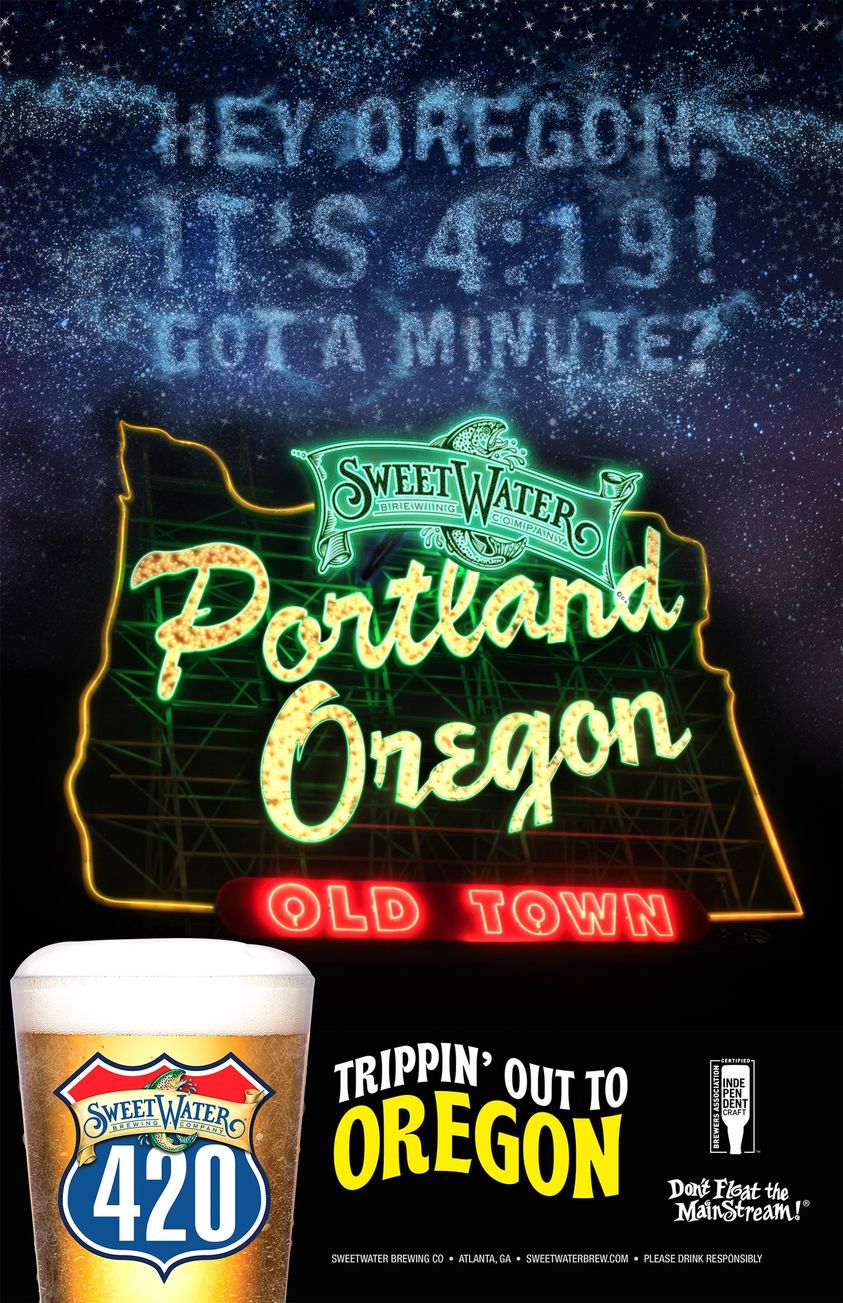 In a bold move, SweetWater Brewing is using Portland's "Leaping Deer" sign to promote its line of beer entering the State of Oregon. This Leaping deer image is trademarked by Old Town Brewing, as the Portland based brewer came out on top with a long legal battle with the city of Portland back in 2018. The details of this battle can be viewed here.
During that year, Adam Milne, owner of Old Town Brewing went up against the city of Portland to trademark its use of the Leaping Deer image for alcohol use. This agreement with the city is good for only five years, but can be renewed. Our guess is that SweetWater is oblivious of this trademark, but its local distribution partner should be well aware of it.