Thirsty Monk Portland Celebrates Its Grand Opening Today
|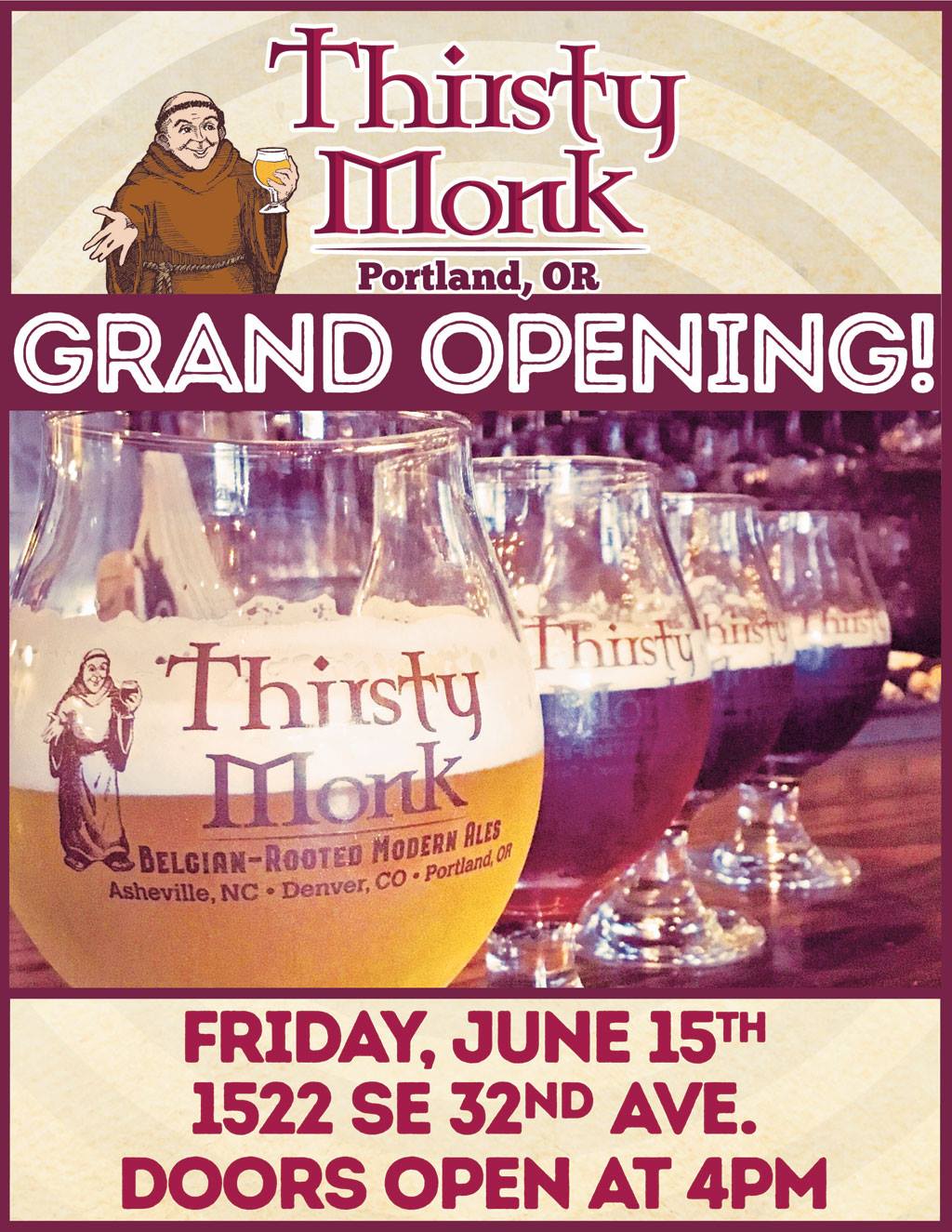 After taking that past six months to feel at home at its new Portland location, Thirsty Monk – Portland will celebrate its grand opening today, Friday, June 15th. In doing so, Thirsty Monk will tap its first Portland brewed beer, the flagship Abby Blonde, alongside nine other Thirsty Monk brewed beers.
The journey in opening a pub in Portland began in earnest last year when Thirsty Monk founder, Barry Bialik announced that he was looking at bringing his Asheville, North Carolina based concept to Portland. Bialik is no stranger to the Pacific Northwest as he spent many years living in Seattle and Anchorage, Alaska, while his wife moved to Asheville after 17 years in Portland. "Some of our nearest and dearest friends live here, and my brother and his family moved here to manage the Thirsty Monk," explained Bialik in a statement.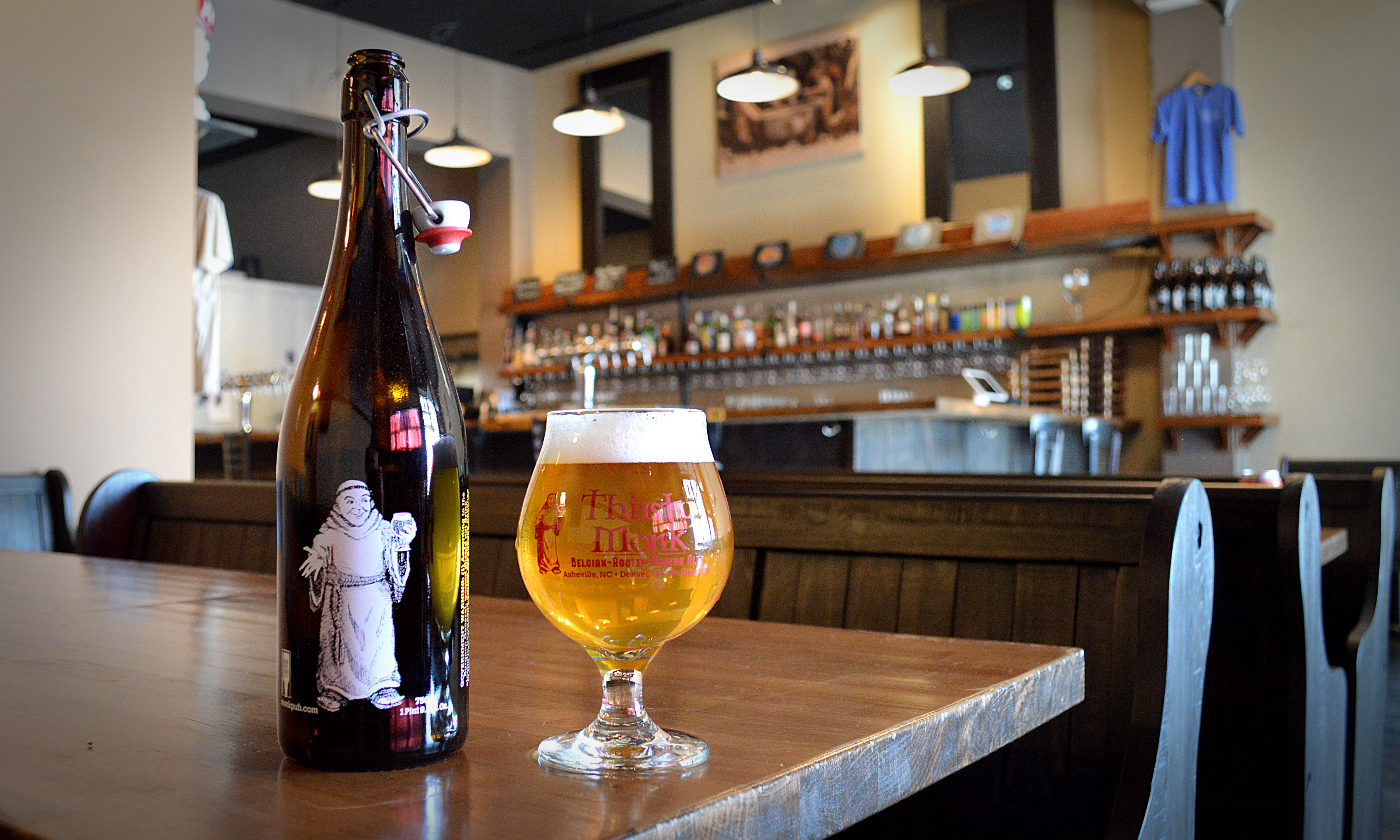 Rumors swirled as to where he'd open his Thirsty Monk in Portland. Then to the surprise of many this past fall, Bialik announced that he would purchase Bazi Bierbrasserie from Hilda Stevens after she decided it was time to sell her Belgian inspired beer bar.
Read More: Bazi Bierbrasserie Joins the Thirsty Monk Brewery & Pub Family
Bialik founded Thirsty Monk in 2008 in Asheville. Over the course of the past decade he has expanded the Thirsty Monk empire with four locations in Asheville – Thirsty Monk Downtown, Thirsty Monk Biltmore Park, Top of the Monk Craft Cocktail Bar, and Brother Joe's Coffee Pub. In Asheville it brews its own beers and serves other guest taps at its four outposts.
After taking over Bazi Bierbrasserie in December 2017, Thirsty Monk began to slowly renovate the bar to bring in its own character to the fan favorite soccer bar. During this six month period Thirsty Monk has been adding décor such as wooden pew benches, artwork of Monks and monasteries, comfortable wooden swivel barstools, and a statue of Brussels' famous Manneken Pis which will feature rotating game-day soccer scarves to honor Bazi's soccer history.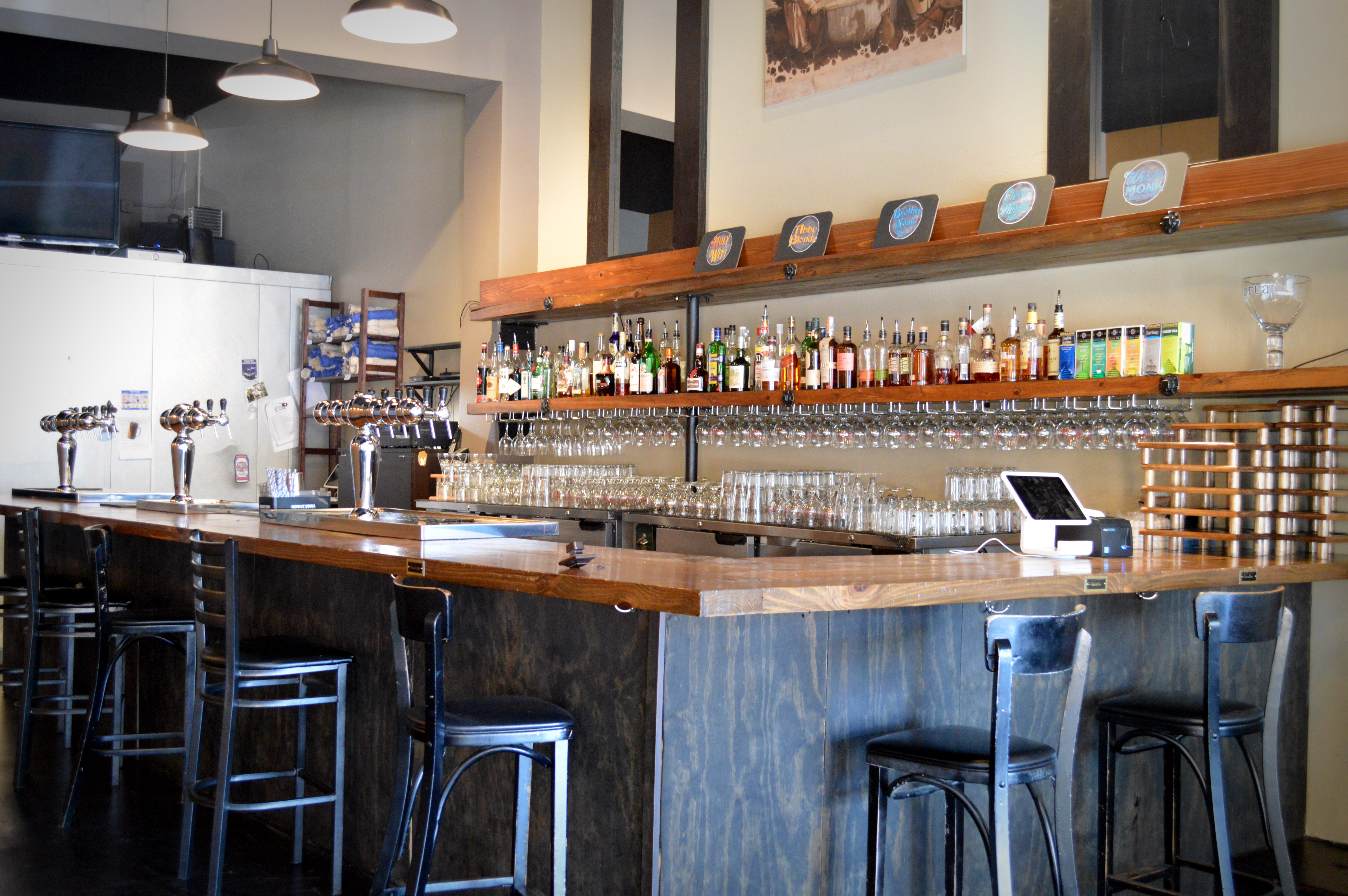 One renovation that is not complete for its grand opening today is its forthcoming onsite brewery. The plans to open a brewery here in Portland are still in development as Bialik still hopes to install a new small brewery, somewhere between a 3.5 and 5-barrel system. But before doing so, it will brew a few of its beers locally in Portland on a contract basis.
Read More: An Interview with Barry Bialik, owner of Thirsty Monk
But it's not only Portland where Bialik expanded his Thirsty Monk, earlier this year he opened a new location in Denver, Colorado. Located in the former Deep Draft Brewing, Thirsty Monk – Denver is home to a 15-barrel brewery. Here Head Brewer Brian Grace leads Thirsty Monk's brewing operations. Recently Grace visited Portland to brew a beer, Abby Blonde with longtime Portland brewer Carston Haney at his now resurrected Ross Island Brewing now known as Dirty Pretty Brewing.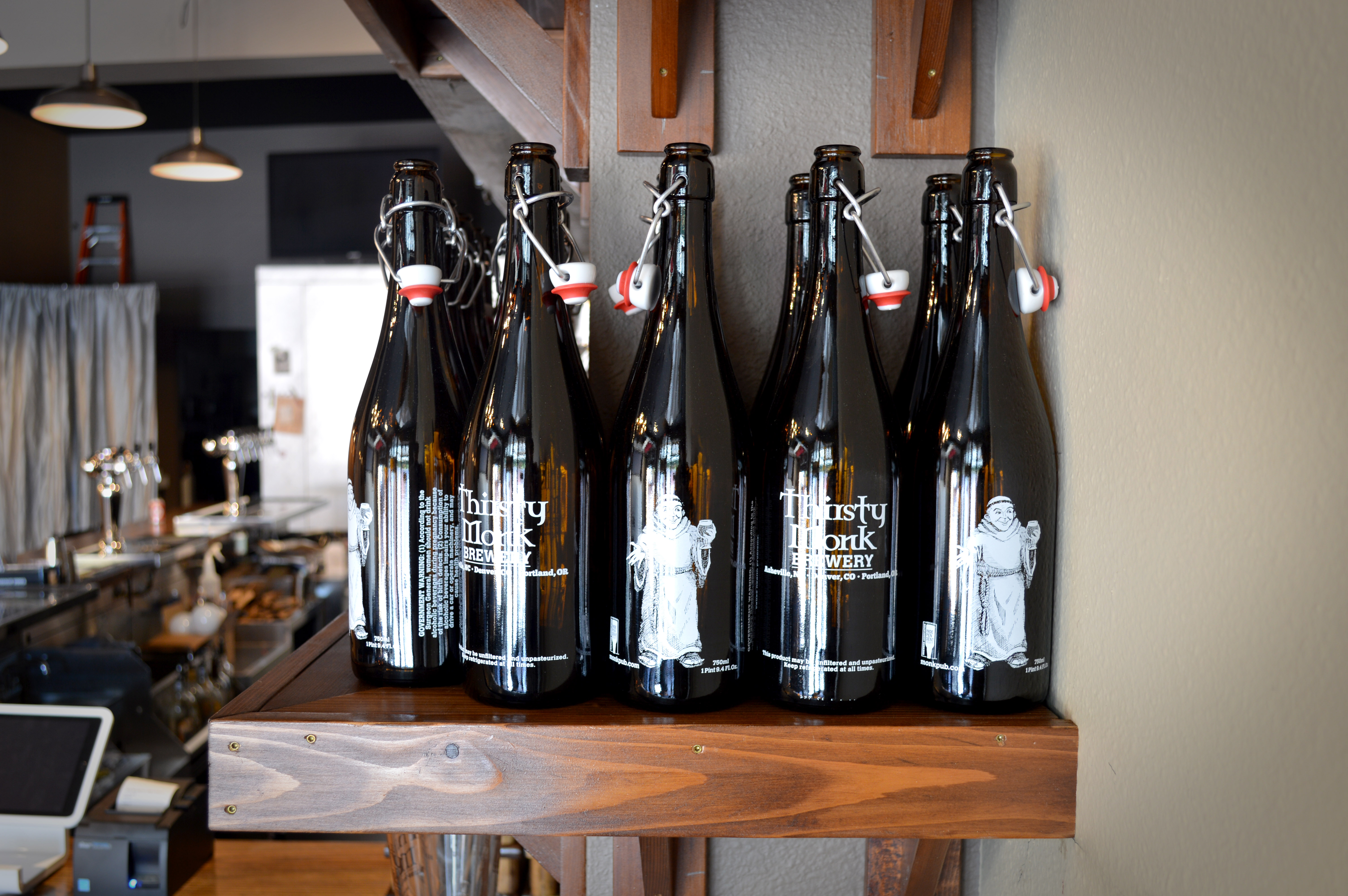 Learn more about the transition from Bazi Bierbrasserie to Thirsty Monk – Portland from our exclusive interview with Barry Bialik.
How has the transition from Bazi to Thirsty Monk been coming along?
Barry Bialik: We've been operating as Bazi since the end of December, and it's been a great way to learn the history and get to know the patrons and true personality of Bazi. This has allowed us to craft our conversion to Thirsty Monk by truly merging the spirits of Bazi and Thirsty Monk. We always want to respect the history and the community of where we are moving and not just force our brand.
Since the purchase of Bazi in December how has the new Thirsty Monk ownership been received by Bazi's longtime patrons?
Bialik: Overall, I would say pretty well. We haven't changed too many things since taking over, as we wanted to really learn about Bazi and listen to the patrons. Bazi was very tied into Hilda personally, but really needed a fresh approach. There were certain practices that weren't sustainable, so we had to adjust some. There will be people that like our changes, and some that don't. But we do listen to everybody and have been working hard to design the Thirsty Monk Portland to still have its own Bazi-honoring personality.
Are you still planning to add a brewhouse to your Portland outpost? If so, when do you see it coming on line?
Bialik: Our Thirsty Monk Portland actually IS a licensed Oregon Brewery and Wholesaler. We've had a local architect working on the Brewery design options since taking over. I wish I could say it was easy and a slam dunk, but we're in an old building that may or may not be able actually accommodate what we want. We've been adapting our Brewery visions to work with the reality of the building, and have designed our current remodel to be able to incorporate some of those Brewery desires. In the meantime, we will be brewing Thirsty Monk beers locally in contract brewing relationships.
Will the forthcoming brewery still be a 5-barrel system?
Bialik: We looked at several systems at Craft Brewers Conference in Nashville, particularly ones that might work best with our old building limitations. I would say between a 3.5-5 is what we will ultimately be able to get in place.
Prior to taking over Bazi here in Portland, Thirsty Monk also purchased the former Deep Draft Brewing in Denver. How has this transition been?
Bialik: It's been going great and we've been very well received out there. Denver has really responded well to our intentful Food Pairing program and our unique beers. And we've been holding our own beer-quality wise in the competitive Denver market pretty well. Our head brewer, Brian Grace is based there and has really been doing a great job with our beers and helping us design our wood aging programs. We've got Foeders, Casks, and Barrels on their way from Europe right now.
At Friday's Thirsty Monk – Portland Grand Opening, will you have Thirsty Monk beers on tap that were brewed in both Denver and Asheville?
Bialik: We will have 10 Thirsty Monk Beers on tap on Friday- One brewed here in Portland, five from Denver, and four from Asheville.
What else should people expect when entering into the new Thirsty Monk in Portland?
Bialik: Good, unique beer. Thoughtfully paired food to enhance the beer tasting. And an intimate, cozy European pub feel, where conversation is encouraged. We want to create a low-stress, relaxed, comfortable space where you can walk in by yourself or with a group, sit at any table or seat you want, and then decide what sounds good to you. We focus on the pub experience as much as we focus on the beers and our paired foods.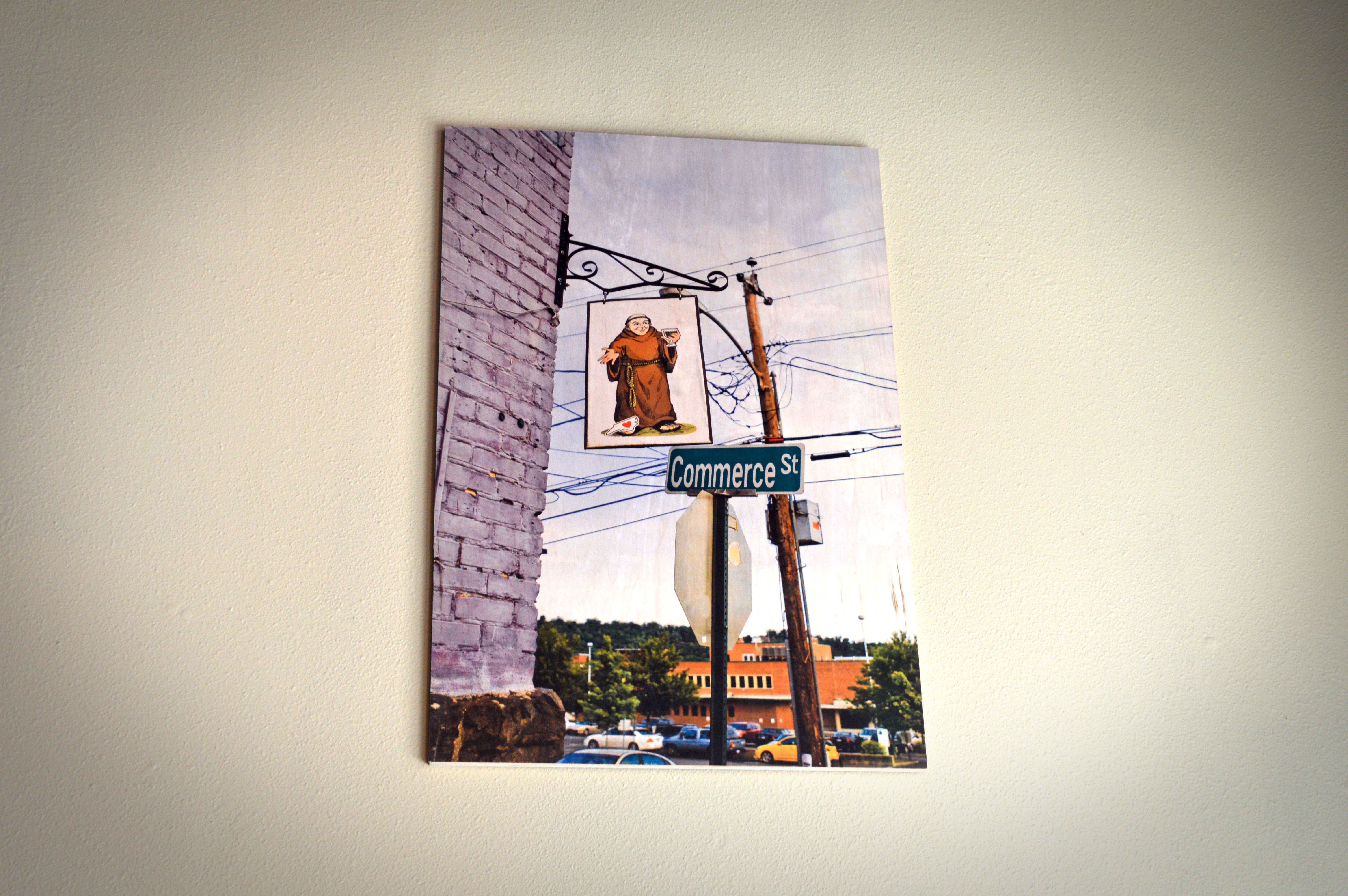 Thirsty Monk – Portland grand opening takes place on Friday, June 15 beginning at 4:00pm. It will also be debuting its new Food Menu featuring our expertly beer-style paired burgers and Food Flights.
Thirsty Monk – Portland
1522 SE 32nd Avenue
Portland, OR