Trever Bass Departs Hopworks To Become Head Brewer at Migration Brewing
|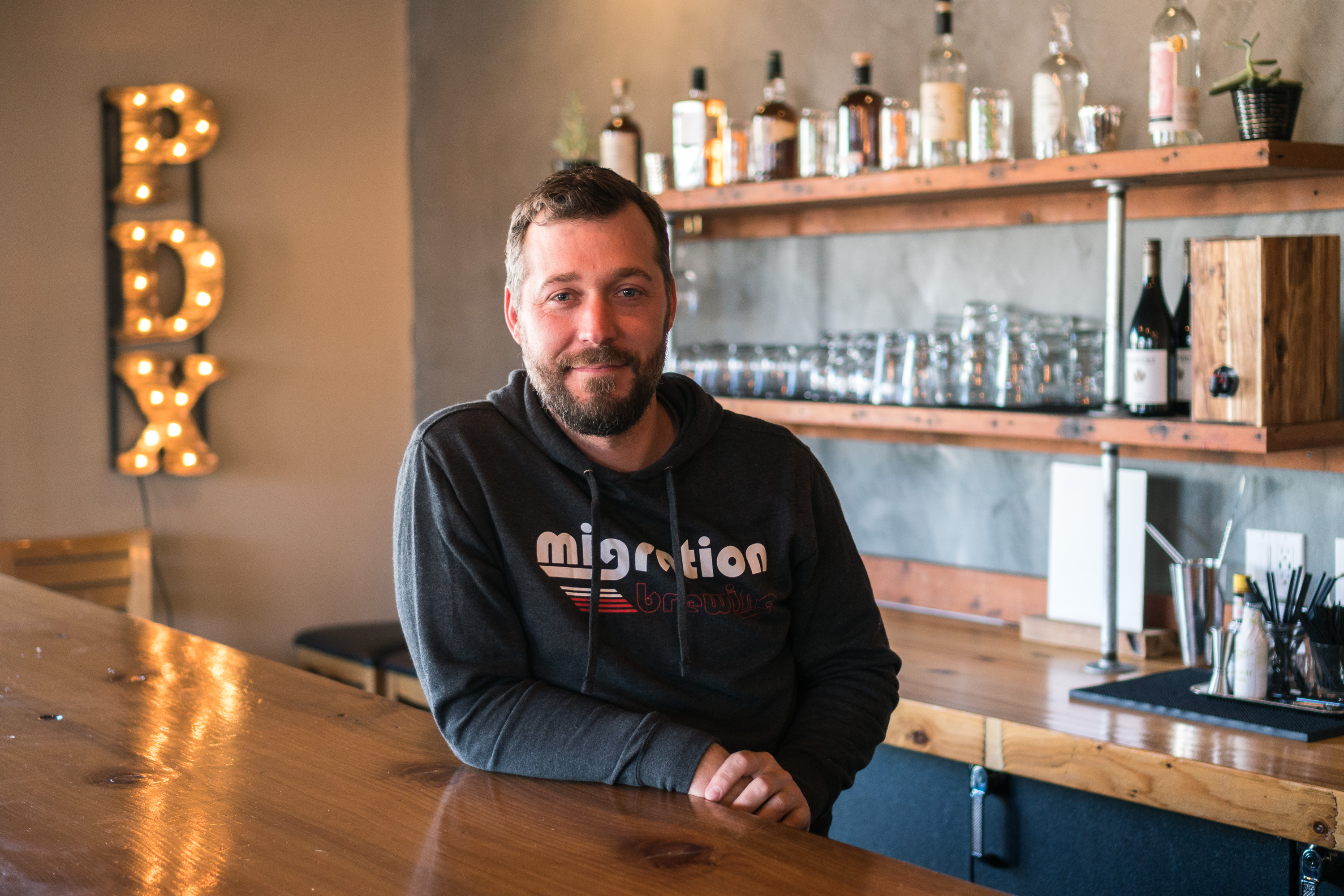 Prior to Migration Brewing opening its new 20-barrel production facility in Gresham, Oregon later this year, the brewery has announced that it has hired Trever Bass to become the new Head Brewer.
Bass comes to Migration Brewing after brewing professionally for the past decade and the past seven years at Hopworks Urban Brewery. There he rose through the ranks to become its Director of Brewery Operations in 2014. Migration Brewing's current Head Brewer and co-owner, Mike Branes will become Migration's Head of Beer Operations.
"We are excited to have Trever on board for this expansion. He brings a wealth of large volume production and packaging experience to the table, and he's a great fit for the Migration company culture," says Mike Branes in a statement. "To have another brewery team member that has won national accolades, and has been very active in the Portland beer scene is a great addition to the company," added Branes.
The new location that Migration Brewing is currently renovating is located in an industrial park just south of Interstate 84 and east of 181st Avenue, more specifically at 18188 NE Wilkes Road. With a 20,000 square foot facility that will include a 20-bbl brewing system from Practical Fusion Fabricators alongside a 3,000 square foot brewpub, this new facility will assist in Migration's growth strategy.
As the brewery build out continues, Bass will be an integral part of it. "This is a great opportunity for me to join a company that has a high ceiling for growth and is a good fit for me culturally with where I'm at in my brewing career," says Bass in a statement. "I look forward to working with Mike on a variety of things such as lagers, barrel aging and of course more hop forward recipes."
Migration's new production facility is currently on schedule and is slated to open in summer of 2018. The current pub at 2828 NE Glisan St. in Portland is also in a long-term lease, and will remain open.