Walking Man Brewing Completes Pavilion Construction
|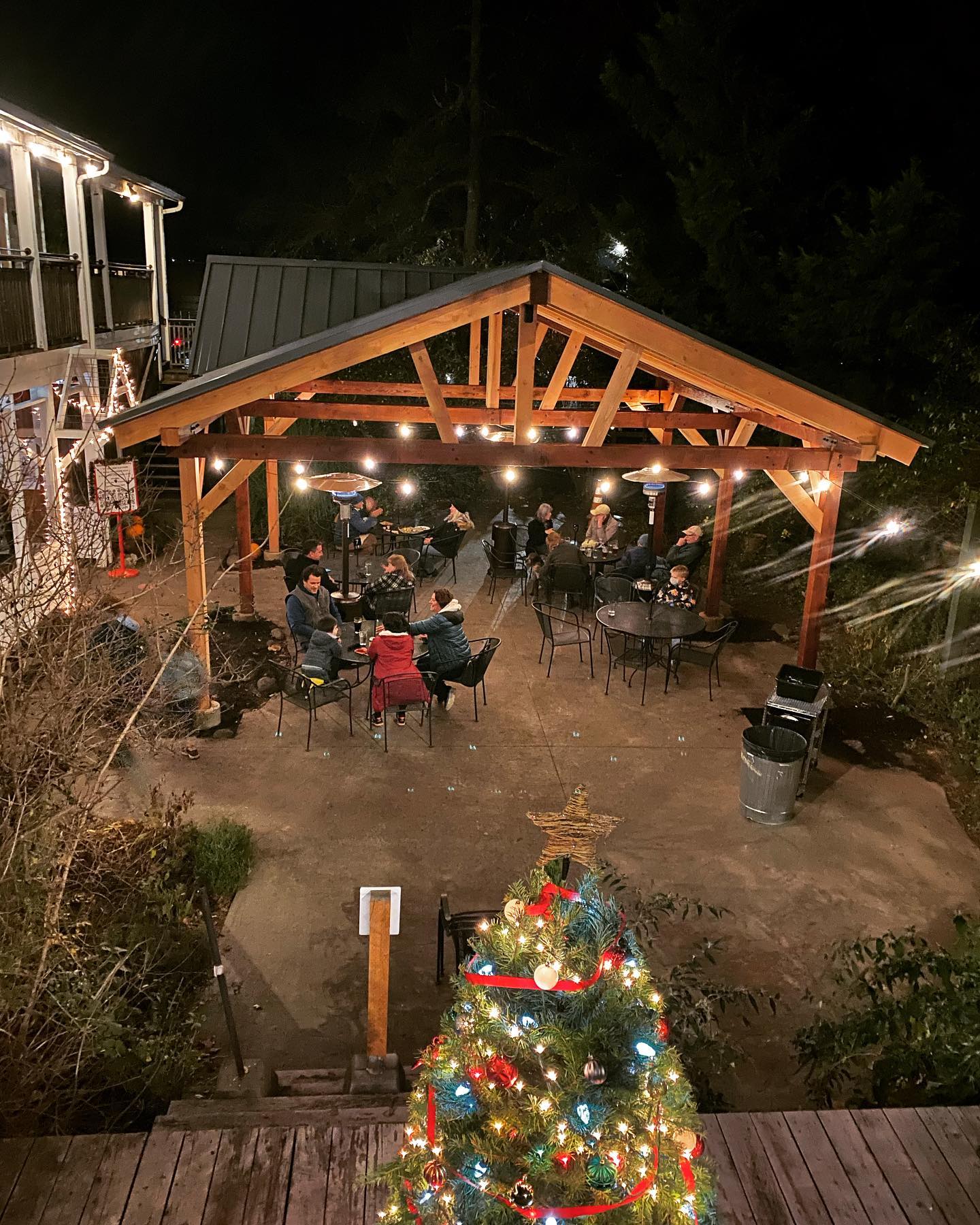 Stevenson, Wash. — Walking Man Brewing recently completed its project to cover its outdoor beer garden, now referred to as "the pavilion." This project was supported by the HartBeat of Main Street Grant Program, created by The Hartford Small Business Insurance and Main Street America.
"We could not be more excited to offer this beautiful outdoor covered space to our guests," said Tabatha Wiggins, co-owner of Walking Man Brewing. "The pavilion will be a cozy gathering place in the cooler months and provide shade in the summer. We are grateful for the HartBeat of Main Street Grant that allowed us to initiate this project. It wouldn't have been possible without community support, namely Tom Sikora, Benny Kelso and McCaskill Construction — these guys made it happen!"
Out of 31 grant recipients, Walking Man represented just one of four West Coast communities in the 2021 round of funding from the HartBeat of Main Street Grant Program. As a partnership between Main Street America and The Hartford, the program helps small businesses across the country adapt to the COVID-19 pandemic and helps to revitalize and strengthen commercial districts, like downtown Stevenson.
The Stevenson Downtown Association is a 501(c)3 non-profit and Washington Main Street organization, whose mission is to promote and revitalize Downtown Stevenson and enrich its local heritage. Learn more at stevensonmainstreet.org.