An Interview with Julia Herz on the film BEER! A Love Story
|
A new film that chronicles 30 passionate brewers and lovers of craft beer, ​BEER! A Love Story​, makes its global digital premiere through an exclusive partnership with Untappd that runs through February 28, 2021. This new featured documentary brings together small craft breweries from around the globe to tell their story of beer.
BEER! A Love Story​ is ​a Blue + Green Communication and Storyhouse production that was produced by Director Friedrich Moser and Maarten Schmidt. Moser, who directed the Oliver Stone-backed A Good American​, brings his filmmaking skills to a store of craft beer on a global scale.
And for the global premiere of BEER! A Love Story​, HerzMuses Enterprises is presenting the film with Untappd, the popular social beer app. If the name HerzMuses sounds a bit familiar is because it's led by Julia Herz, the former craft beer program director at the Brewers Association and publisher of CraftBeer.com.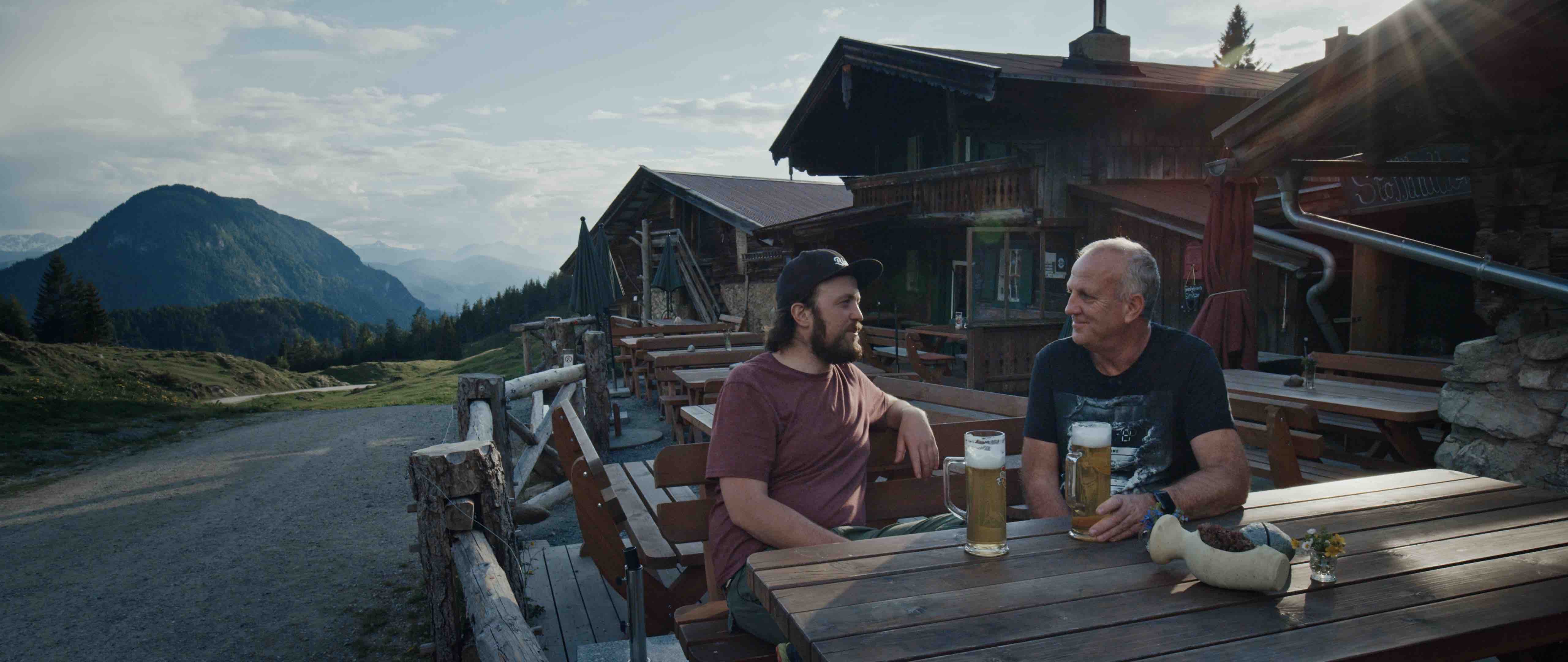 BEER! A Love Story​ is an independently produced, 4K full-length feature documentary that weaves together the stories and passion of a notable beer cast from Austria, Belgium, Germany, the United Kingdom, Italy, and the United States. Here in the U.S., the film crew spends time with Peter Bouckaert of Purpose Brewing & Cellars, Steve Hindy of Brooklyn Brewery, and Julia Herz as she conducts some home brewing in her backyard.
In all the film tells the stories of 30 international protagonists across multiple countries who speak the universal language of beer, the world's most consumed fermented beverage. The videography goes into detail with the nuances of the actual brewing process from stamping off the zwickel to the loading the bottler with bottle caps.
"We are thrilled to play a part in bringing this film to our global community of beer lovers", said Trace Smith, CEO of Next Glass, parent company of Untappd, in a statement. "Untappd has always been about beer bringing people together, and that theme is at the heart of this film."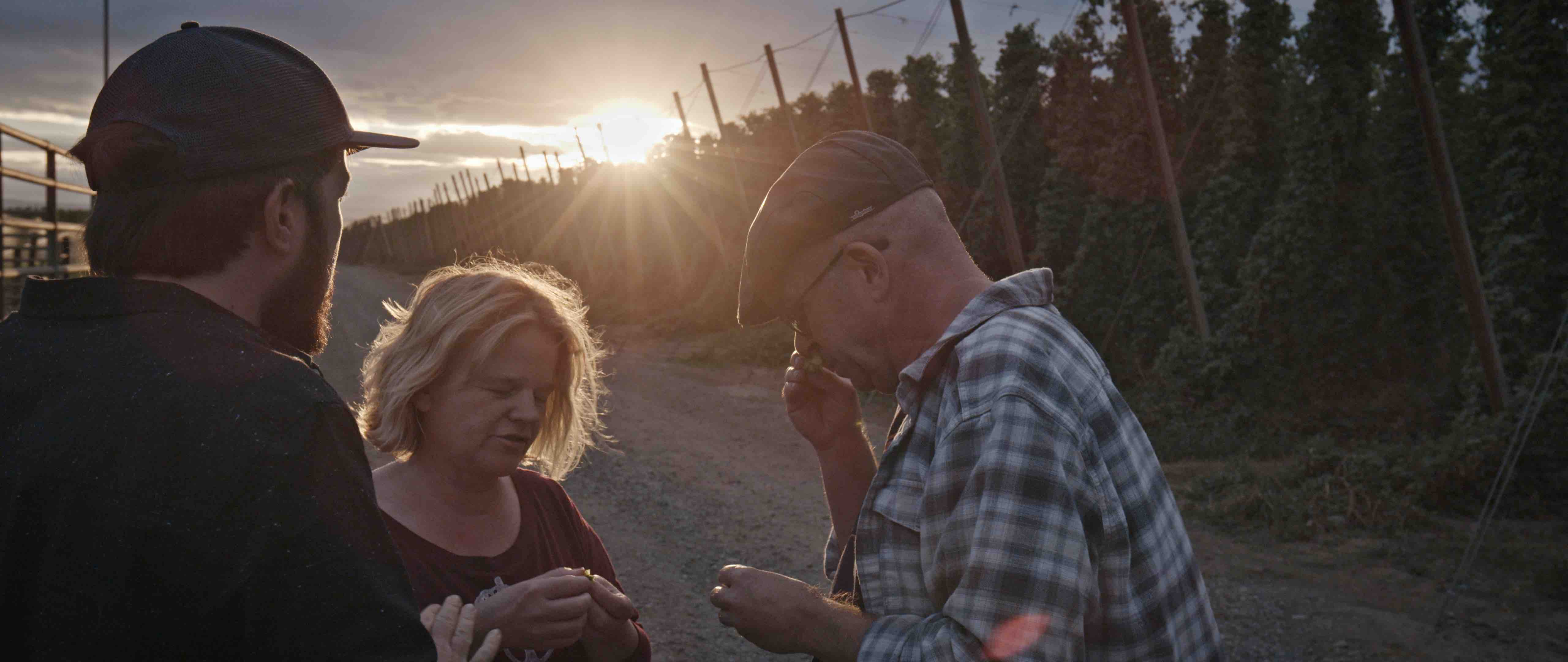 To learn a bit more about the film, we conducted an interview with Juila Herz on her involvement with the film and what she has been up to after her departure from the Brewers Association last year.
How were you approached to be involved in the filming of BEER! A Love Story?
Julia Herz: Friedrich Moser read about the Brewers Association Take Craft Back campaign, reached out and asked if I would be in his movie about beer. BEER! A Love Story, is the most beautiful movie on beer I have ever seen. I'm proud to be one of the featured cast and the presenter of the 2021 global digital premiere.
This rich and beautiful 4K resolution documentary was produced by independent filmmakers Friedrich Moser and Maarten Schmidt. Moser's previous film, A Good American, was executive produced by Oliver Stone. Yes…that Oliver.
What was your favorite memory from filming?
Julia: The day we filmed in Colorado (we also filmed in Washington DC). I woke up before sunrise and set up all my homebrew equipment to brew a back of homebrew with Christoph the owner and brewmaster of Bierol in Austria. Chris and I collaborated on the homebrew recipe in advance of him and Fritz coming to Colorado. Talk about a dream come true. I had the luxury of having a professional brewer helping me brew a homebrew on my system in my own backyard. Then after we brewed we drove to Boulder and my office at the Brewers Association where that morning we launched a new campaign to help promote and support small and independent U.S. craft breweries. It was a big day and one that I loved every second of.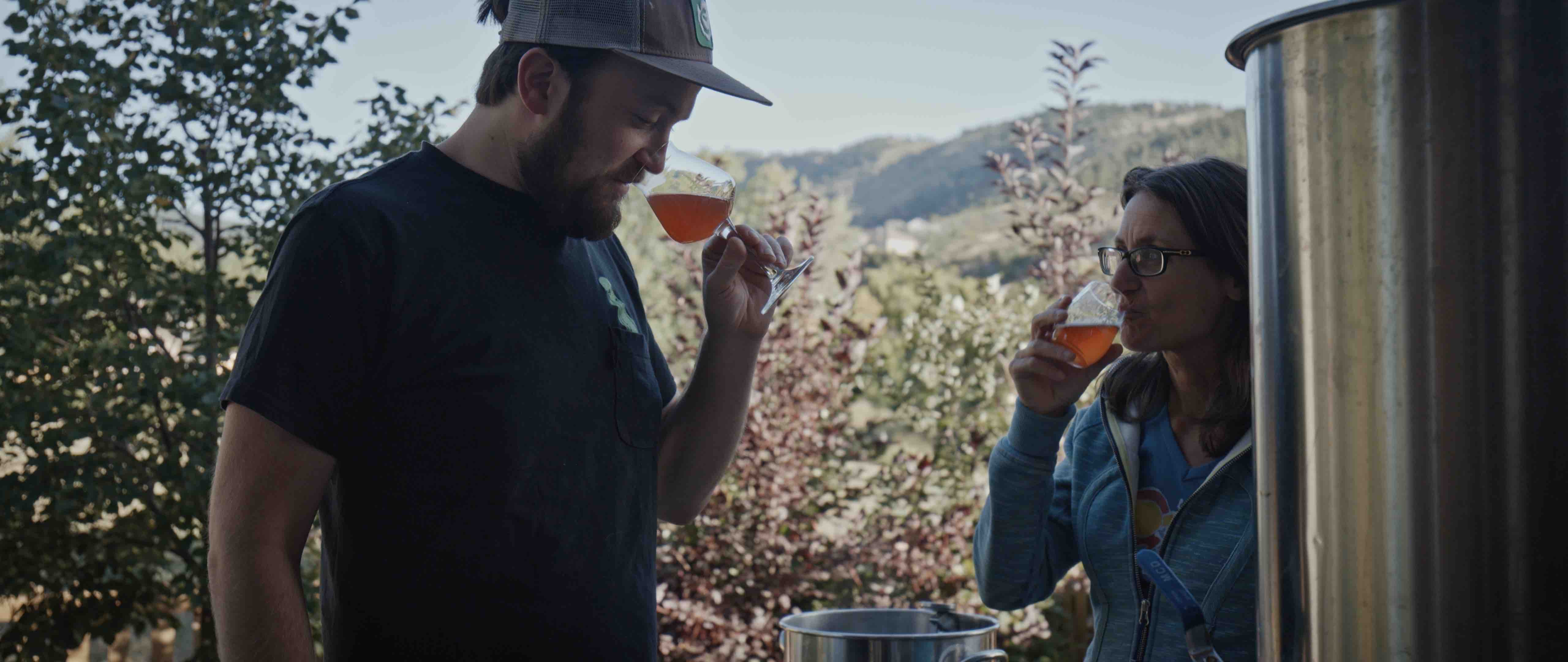 What is Untappd's involvement with the film? How did this relationship come about?
Julia: We debuted this documentary digitally through an exclusive partnership with Untappd, in which users can rent and download the film through February 28. Untappd has been amazing to work with and they understand the experience watching the BEER! Movie delivers. Because Untappd is globally used by beer lovers across the world, it is a great partnership fit.
As beer is the world's most appreciated fermented beverage it is fitting that it was filmed in United States, Belgium, Germany, Italy and the United Kingdom.
There is nothing better than dinner and a movie. Especially for Valentine's Day. So why not plan a special night in front of the fire with a beer, your significant other and or thousands of virtual friends and the BEER! Movie?
Beyond the film, you recently launched a new consulting firm, HerzMuses Enterprises. What is your mission statement and what do you see your new endeavor becoming?
Julia: My mission with HerzMuses Enterprises is to take my experience and accomplishments as a leader helping advance U.S. craft beer from $6.3B in 2007 to $29B in 2019 and bring that same energy, momentum and awareness to causes, companies and brands that move me. I also am a professional speaker and am excited to be receiving invitations to speak at virtual events and conferences to help engage and inspire a multitude of new audiences. I love beer and now with HerzMuses I get to keep working within craft brewing and also take my expertise to new rewarding places.
Breweries featured in Beer! A Love Story:
Austria – Ammutsøn Craft Beer Dive, Bierol, Ottakringer Brauerei, Stiegl
Colorado – Purpose Brewing & Cellars, New Belgium Brewing Company
Belgium – Rodenbach Brewery, Boon Brewery, Orval
New York – Brooklyn Brewery, Hudson Valley Brewery
Pennsylvania – LaCabra Brewing
UK – Manchester – Cloudwater Brewing
BEER! A Love Story​ is available through February 28, as ​Untappd users can exclusively rent and download the film​ by clicking here.