Coin Toss Brewing & Bent Shovel Brewing Collaborate On Toss This Job And Shovel Wit
|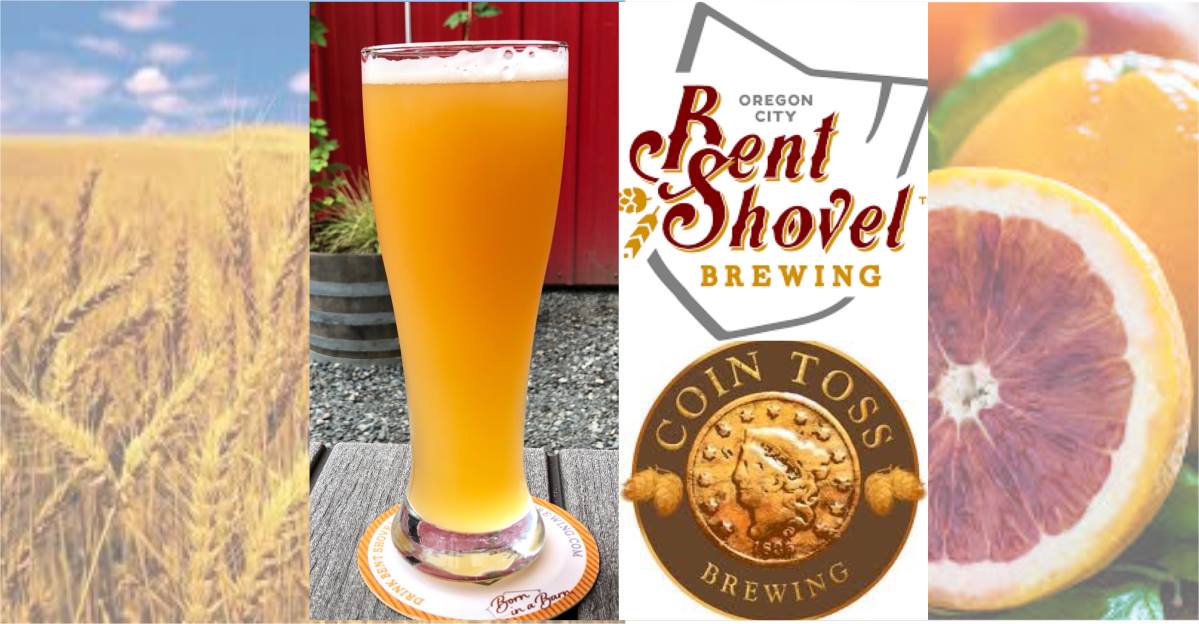 Departures from Corporate World Inspire Oregon City Beer Collaboration "Toss This Job And Shovel Wit" release parties this weekend
OREGON CITY, Ore. –– Many people dream of the day they can leave their full-time day job and follow their dream career. For brewery founders Tim Hohl of Coin Toss Brewing and Rick Strauss of Bent Shovel Brewing, that day came earlier this year, when both men left longtime jobs in the corporate world.
The two have been plotting a beer collaboration ever since, and the result is a Belgian Wit brewed with orange peel, coriander and blood orange puree, appropriately named "Toss This Job And Shovel Wit." Brewed with Belgian Pilsner and wheat malts and lightly hopped with Hallertau, the beer checks in at 5% ABV and 18 IBU. The beer will be released at both breweries this weekend.
"We've wanted to do a collaboration together for months, so why not salute the occasion where we both became full time beer guys?" exclaimed Hohl.
"It's a great opportunity to showcase what's happening with craft beer in Oregon City" added Strauss. "Plus we really enjoy brewing together and learning from one another."
"Toss This Job And Shovel Wit" will be released at Coin Toss Brewing this Friday, May 25, from 5pm to 8pm; and at Bent Shovel Brewing this Saturday, May 26, from 12pm to 8pm. Both breweries are located in Oregon City: Coin Toss at 14214 Fir St., Ste. H; and Bent Shovel at 21678 S Latourette Rd.
About Coin Toss Brewing
Coin Toss Brewing offers a variety of signature brews available by the pint, crowler, growler, or keg. The company is committed to crafting the finest beers in honor of Beervana's illustrious history. The Coin Toss moniker is a nod to the fateful event that determined the city of Portland's name. Although pioneer Asa Lovejoy (from Boston, Mass.) may have lost the historic coin toss to Francis Pettygrove (of Portland, Maine), the brewery would like to reach back through the years and tell him: Heads or Tails?  It's Beer, YOU win! For more information, visit CoinTossBrewing.com.
About Bent Shovel Brewing
Bent Shovel Brewing proudly creates hand-crafted ales and lagers on our 10-barrel system along the Clackamas River in rural Oregon City.  We love quality craft beer and enjoy the community that creating and sharing those beers with others brings.  We use only the finest ingredients, sourcing locally whenever possible. We brew a wide range of beers styles including Northwest favorites like IPA, and hoppy red ales, session ales along with flavorful classics like our Belgian Strong Ale and Russian Imperial Stout. For more information, visit BentShovelBrewing.com.