10 Barrel Brewing Releases Cloud Mentality Hazy IPA, Club Tread IPA and Rock Hop Cold IPA
|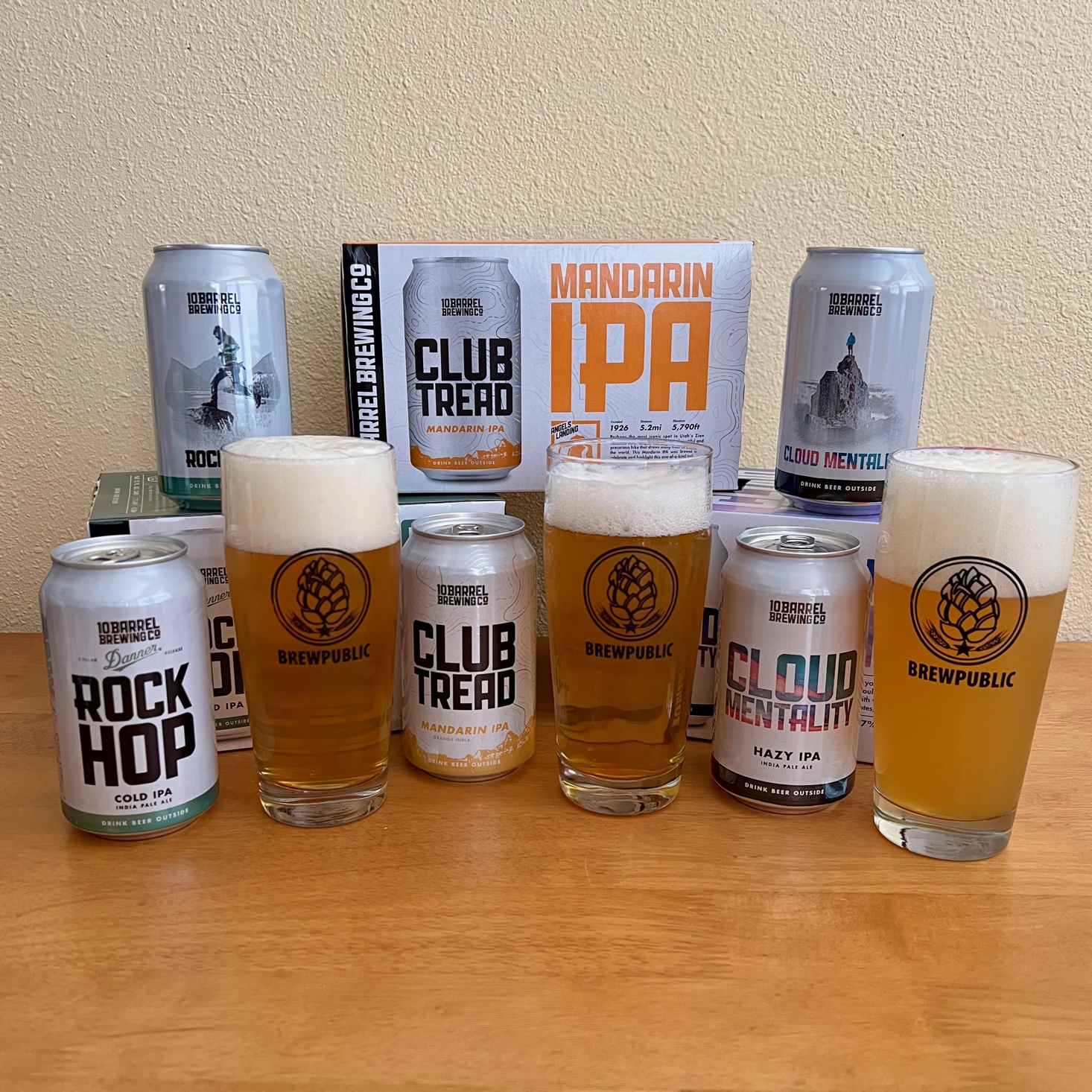 This year has been a busy one when it comes to new beer releases from 10 Barrel Brewing. During the past few months, 10 Barrel has released a trio of new IPAs with Cloud Mentality Hazy IPA, Club Tread Mandarin IPA and Rock Hop Cold IPA.
In early March, 10 Barrel entered the ever-expanding Cold IPA market with a collaboration with Portland-based Danner for the launch of Rock Hop Cold IPA. This cold fermented beer offers up the bold hop aromas and flavors normally associated with a West Coast Style IPA but one that is a bit more approachable. Its abundant use of Azacca, Cashmere, El Dorado, and Idaho 7 hops give notes of fresh citrus and pine with a lower amount of bitterness that melds nicely with the soft malt backbone. Rock Hop Cold IPA is a nice hoppy lager that's perfect for downing a few after a day outside. This new Cold IPA sits at 7.1% ABV and 45 IBUs.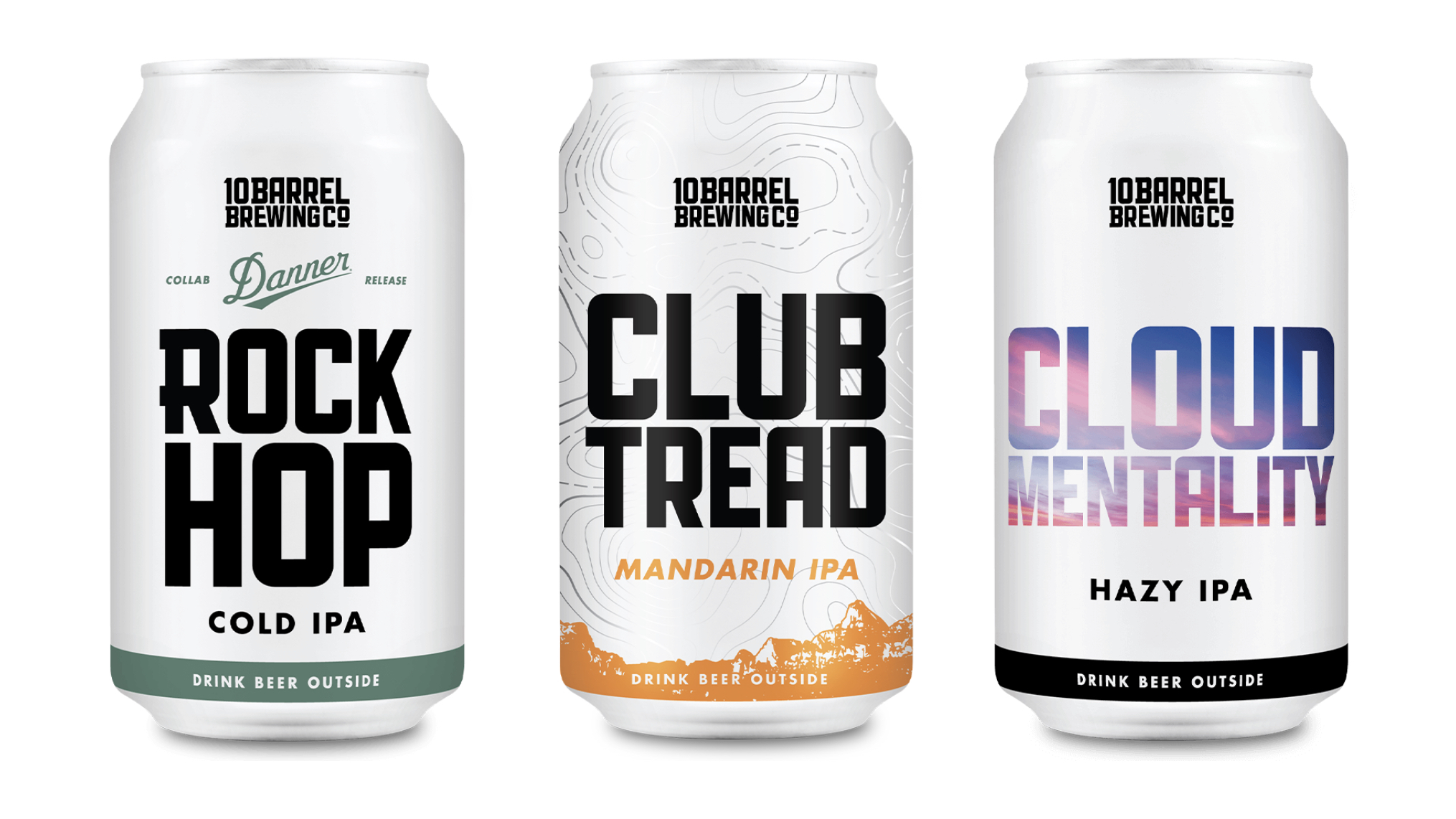 The second beer in this trio is Cloud Mentality Hazy IPA. Yep, another Hazy IPA from the Bend based brewery that takes its name on how crowded this category has grown over the past five or so years. Cloud Mentality was developed by Ian Larkin in Bend, Oregon as he set out to explore hop varietals on flavor and aroma during the biotransformation process of dry hopping during mid fermentation. This process brings forth a less resinous and more fruit forward flavors and aromas. Cloud Mentality Hazy IPA delivers tropical flavors of mango, pineapple and a bit of citrus. This one sits at 7% ABV and 55 IBUs.
The standout of the bunch is Club Tread Mandarin IPA. This IPA was also developed by Ian Larkin, but this time he set out to brew a sessionable, fruit forward beer that's reminiscent of fruit beers of yore. Club Tread is brewed using El Dorado and Strata hops that marry with mandarin orange to create a clean, thirst satisfying beer that's perfect for any outdoor activity this spring and summer! Though Club Tread is only 5% ABV and 45 IBU, its full of fruit flavor that'll keep you coming back for another.