10 Barrel Brewing Releases Pilsner in 12oz Cans
|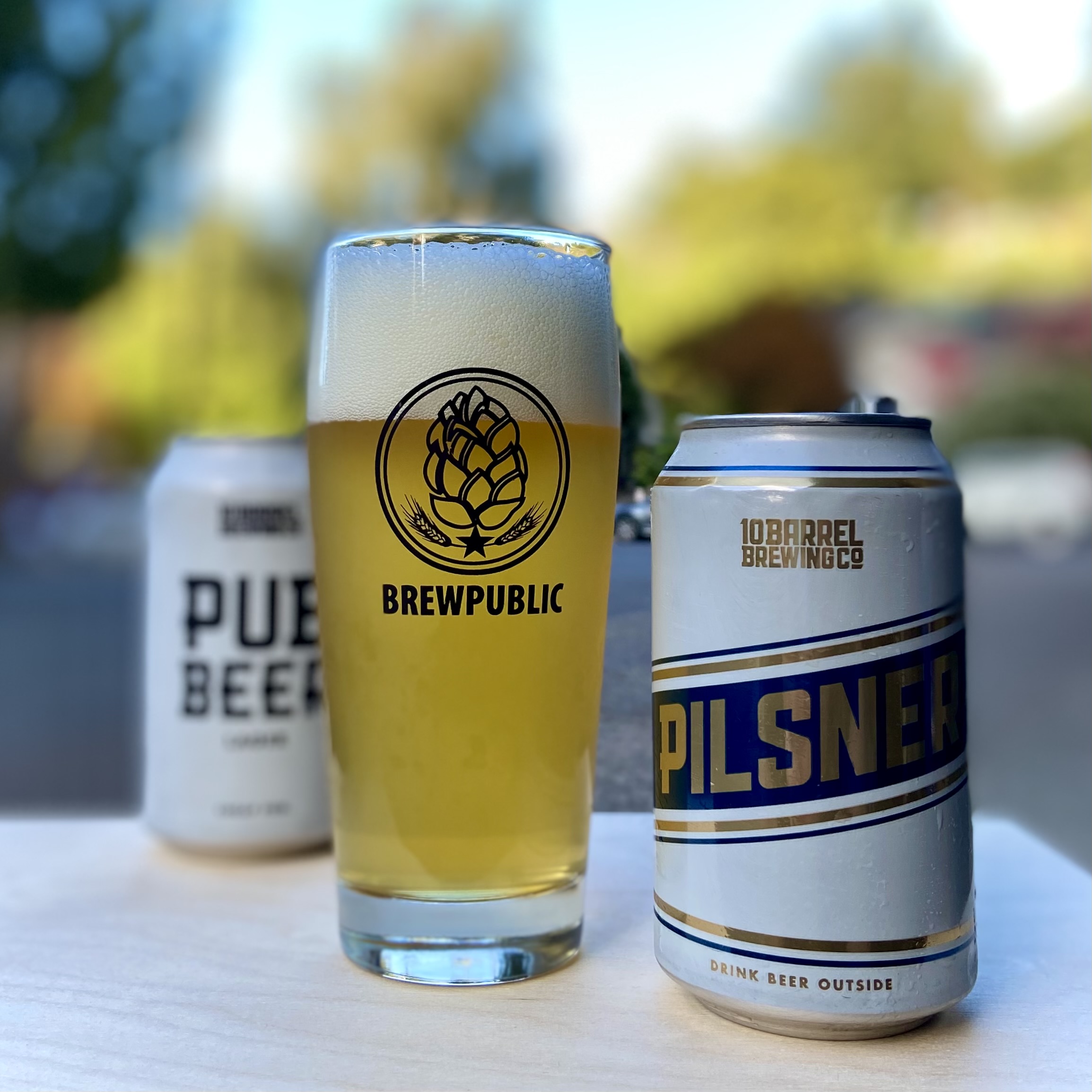 This summer 10 Barrel Brewing has released a few new easy drinking offerings with Pilsner and Reel Good Summer Ale. Both beers are packaged in 6-pack, 12oz cans and are perfect for any outdoor adventure. But it's Pilsner that will continue on past this summer as it's a new year-round offering, while Reel Good Summer Ale will fade away as the weather gets cooler.
We have already taken a look at Reel Good Summer Ale, a beer that 10 Barrel partnered with Simms Fishing Products on. It's a nice take on a Kölsch-style ale at a convenient price point and one that's readily available at many retailers.
Through the brewery's 15-year history, 10 Barrel Brewing has dabbled in lagers. However, the brewery is best known for its IPAs and its fruited sour series, Crush. It made a bit of a splash with its Pub Beer, an American Industrial Lager, when it first launched. But now the beer has seen a much bigger push as it's sells quite well at a competitive price point that competes with Pabst Blue Ribbon, Rainier and other affordable beers at retail. Plus, we see it at bars in a Tallboy format invading the same space that PBR and Rainier once owned.
Then a few years ago 10 Barrel released Out of Office, a hoppy Pils, that vanished after a short run. The name itself has seen a reboot within Anheuser-Busch family with the limited release Bud Light Seltzer Out of Office Variety Pack.
With Pilsner, the brewers at 10 Barrel were inspired by a classic German Pilsner that offers a spicy hop profile from its ample use of Noble hops. Where Pub Beer is more of an American Industrial Lager, Pilsner is a beer that shows off all of its ingredients where it'll go head to head with any imported Pils.
Pilsner pours a beautiful golden yellow color and is full of spicy, fragrant hops. It's light bodied with a bit of assertive hops that shines through the malt that brings forth a crisp, cracker finish. Pilsner is a well-balanced beer that'll satisfy any lover of clean, imported Pilsners. Sitting at 5% ABV and 38 IBUs, 10 Barrel has hit the mark with its tagline for the beer, "Let's Rip"! We just wish it was at the Pub Beer price point.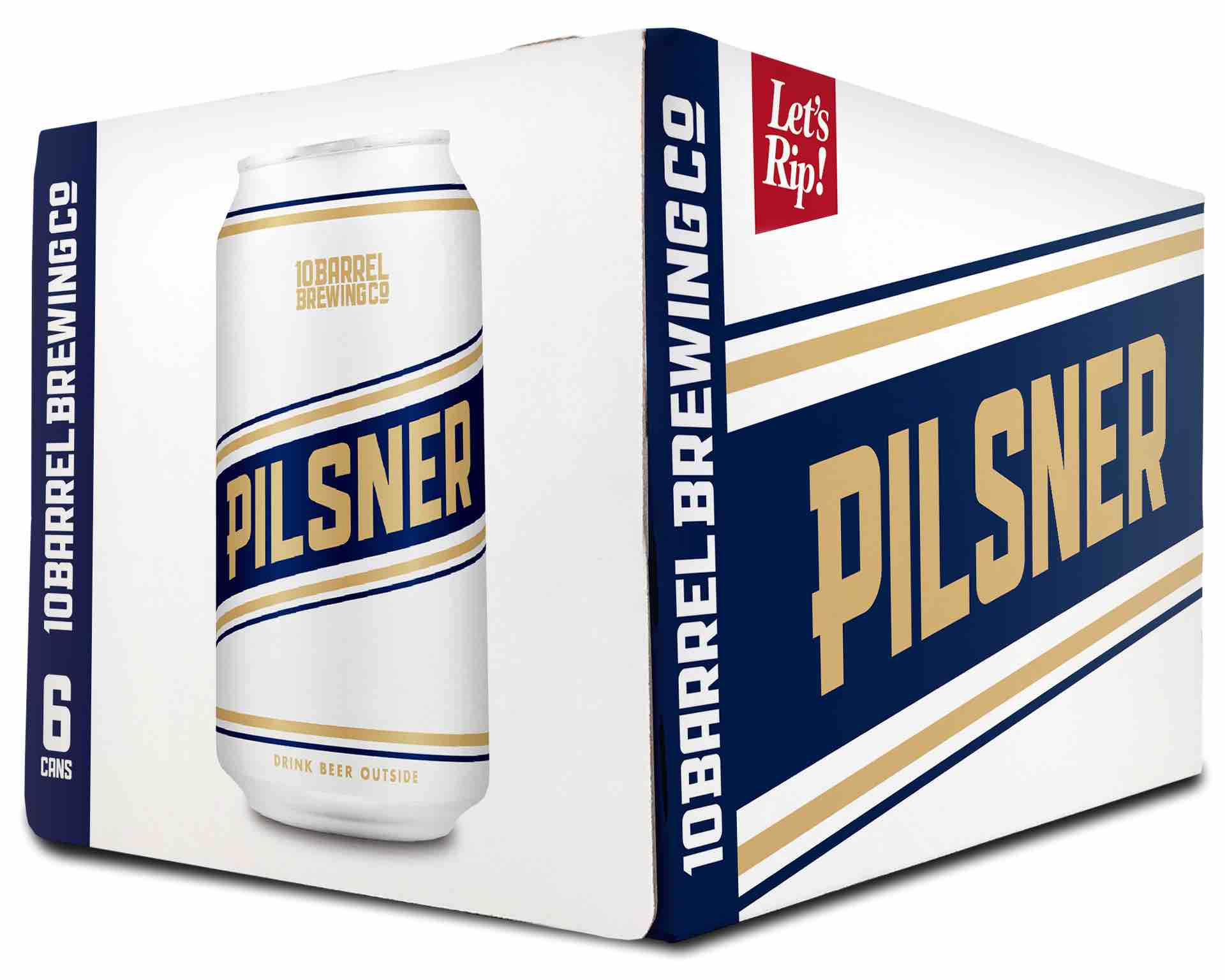 10 Barrel's Pilsner is available year-round in 6-pack, 12oz cans and on draft at a suggested retail of under $11 per 6-pack. It can be located by using the 10 Barrel Beer Finder.