10 Barrel Brewing Returns with Swill in 2019
|
The 2019 version of Swill from 10 Barrel Brewing is available for the first time in 12oz cans.
Five years ago when 10 Barrel Brewing Company released Swill a secondary bottle fermentation took place that could cause excess carbonation and potentially cause a few bottles to explode. The brewer took the correct steps and offered a voluntary recall.
Now a half decade later, the Bend, Oregon based brewer is bringing back fan-favorite Swill just in time for the warmer weather that awaits us here in the Pacific Northwest. Swill, a uniquely named commercially produced beer, was originally introduced in 2013. At the time it was 10 Barrel's top selling seasonal beer. The beer was released in a small run last year sold only at 10 Barrel Pubs, but this year it has been fully re-launched and sent into distribution.
Swill is a take on a traditional German-style Radler but with a bit of an American twist. Beginning as an American Sour Ale, 10 Barrel then adds natural citrus flavors to create a very refreshing beer. The result is one of the better versions of a U.S. brewed Radler.
The sessionable Swill contains flavors from sweet to light sour with a very subtle lemon tartness that's followed by noticeable grapefruit flavors. At 4.5% ABV and 6 IBUs, Swill will be a very popular beer choice during the summer of 2019.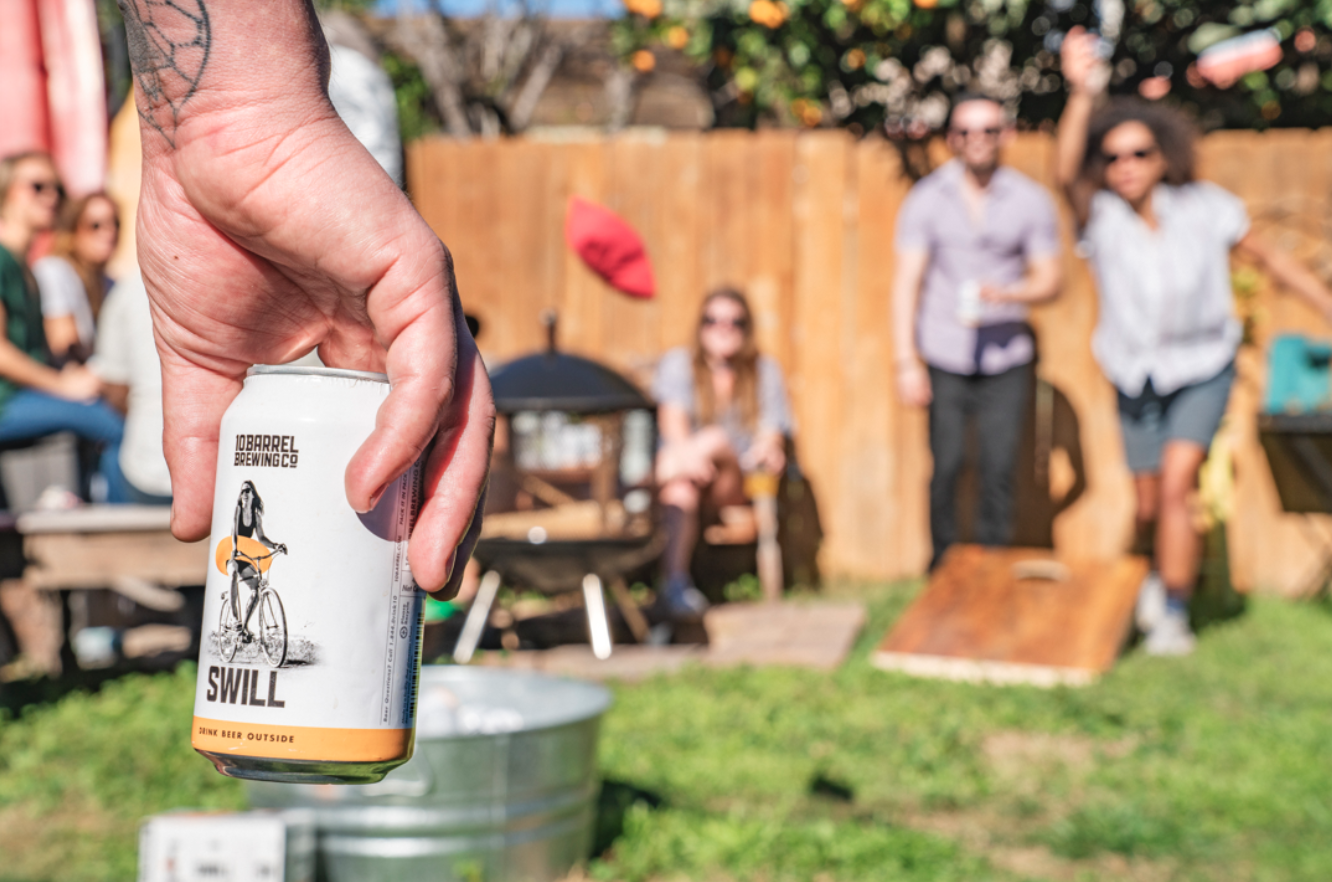 Swill is brewed in Bend and began arriving on store shelves this month and will be around at least through the end of the summer. In addition to 6-pack, 12oz cans, Swill is also available on draft and according to the 10 Barrel website the beer is also available in 6-pack, 12oz bottles.