21st Amendment Brewery Releases A Terrible Idea Hazy IPA in Collaboration with Fieldwork Brewing Co.
|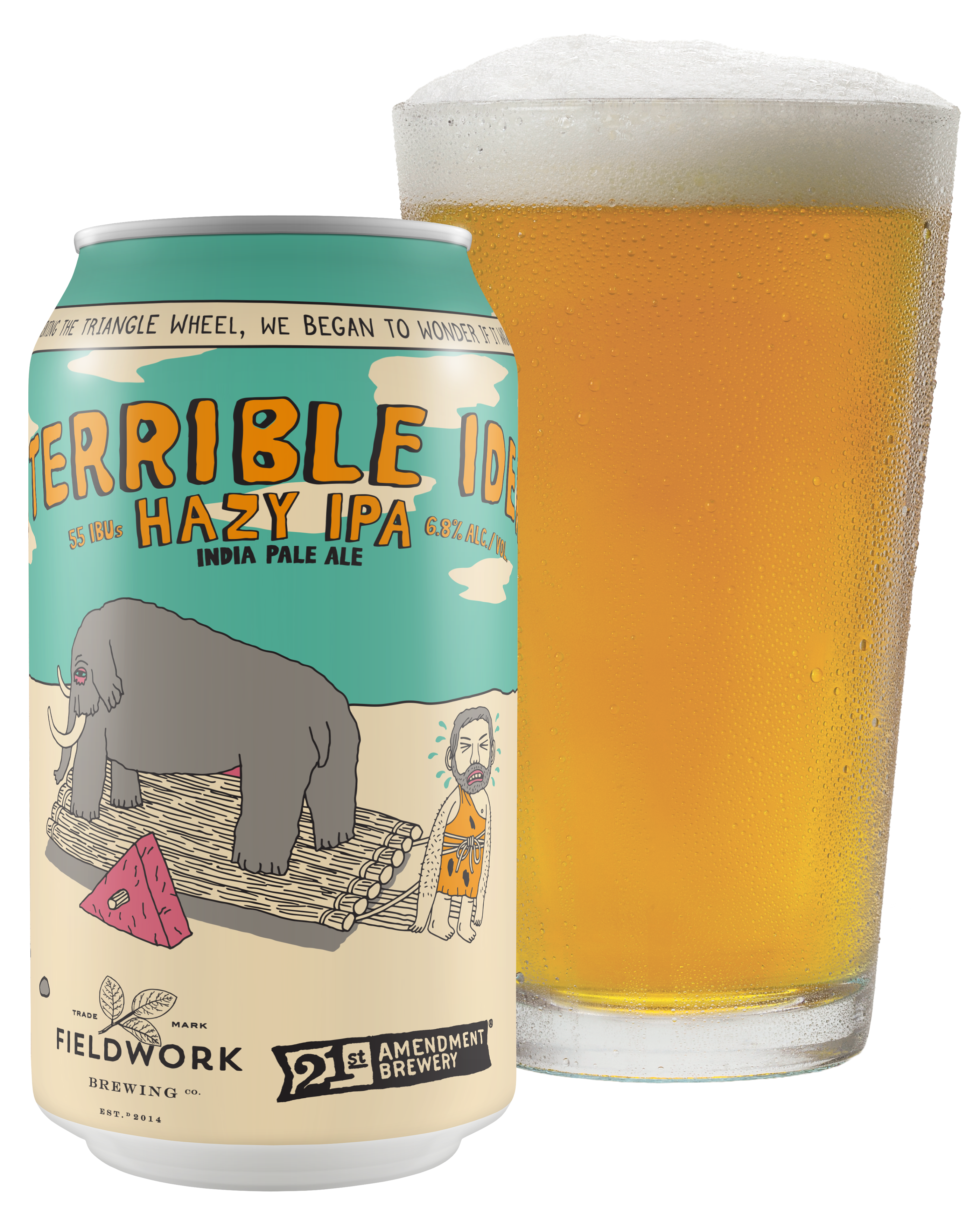 When a long established brewery decides to jump into the trendy beer style of New England style IPAs its great decision to enlist a brewery that is well known for the style. This is exactly what 21st Amendment Brewery did when the longtime Bay Area brewery decided to brew and can a Hazy IPA.
21A recruited Alex Tweet and Barry Brandon from nearby Fieldwork Brewing Co. to collaborate on this NEIPA aptly named A Terrible Idea Hazy IPA. It may be a bit late to jump into the Haze Craze but 21A is doing so with this new release available in 6-pack, 12-ounce cans and on draft.
A Terrible Idea Hazy IPA focuses on floral, dank and piney hop aromas that are a must in this beer style. The IPA offers up a juicy mouthfeel and notes of peach, orange, mango and pineapple. The beer finishes at 6.8% ABV and 55 IBUs.
"We used four pounds of hops per barrel in the dry hop alone, which is twice our typical rate for most of our 21A beers," said Shaun O'Sullivan, Co-Founder and Brewmaster of 21st Amendment in a statment. "At one point I remember asking Barry and Alex if adding this many hops was a terrible idea and they just shrugged their shoulders and added more."
"The Citra, Mosaic, Ekuanot and Calypso hops in this beer were all I heard about for days and days. They couldn't get enough," said Nico Freccia, Co-Founder of 21st Amendment in a statement. "But we also used a Vermont ale yeast, so that makes A Terrible Idea a 'California New England Style Hazy IPA' (new category?) that is in a league of its own."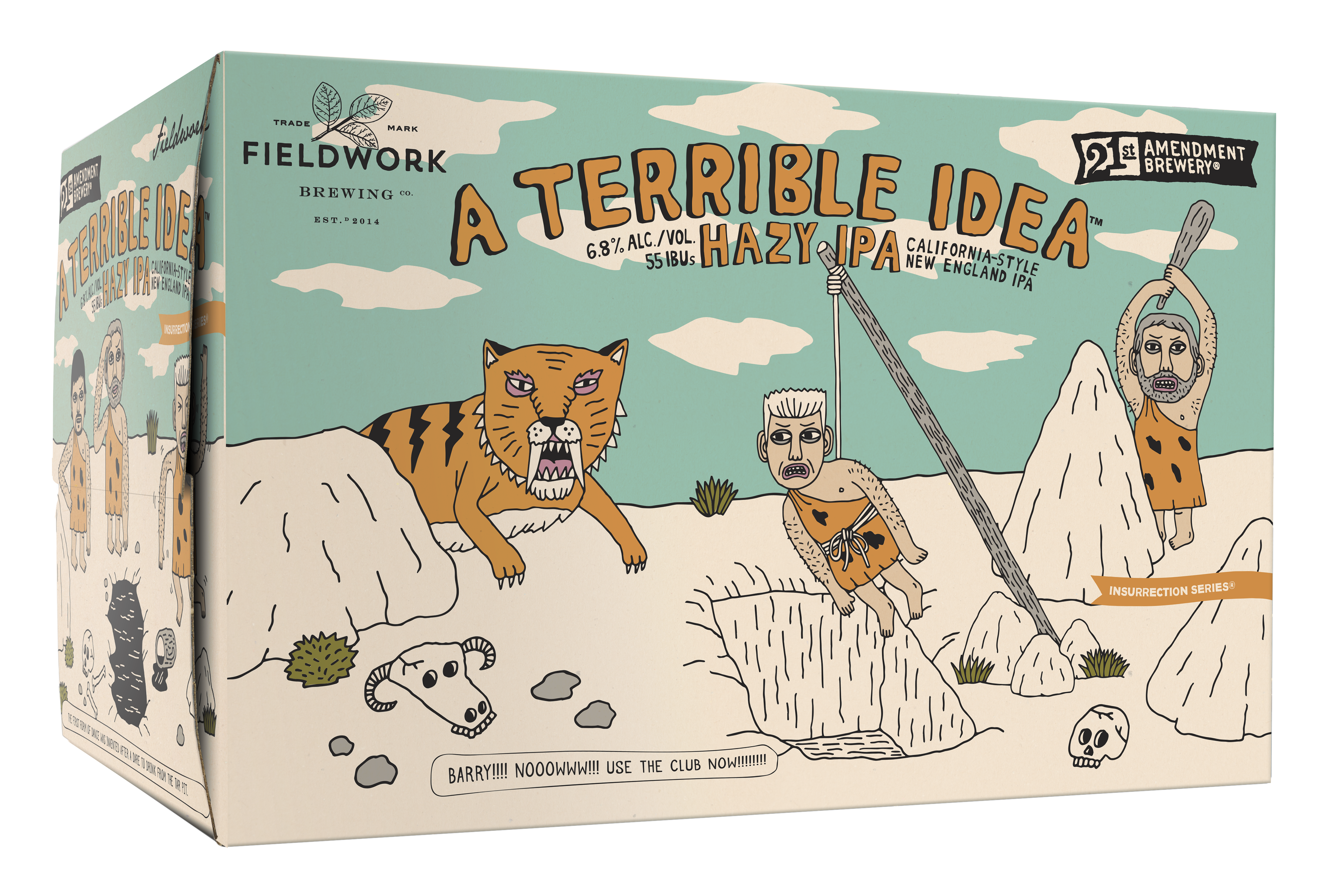 The debut of A Terrible Idea Hazy IPA will take place at 21st Amendment's AugustFest anniversary party takes place on Saturday, August 18th. Following the release, the Brewmasters from both breweries will take this terrible show on the road with A Terrible Idea Tour of launch events in the following locations:
Wednesday, August 22nd @ Golden Squirrel in Oakland, CA
Thursday, August 23rd @ Toronado in San Francisco, CA
Sunday, August 26th @ Small Bar in San Diego, CA
Wednesday August 29@ Monks Pub AND Kaiser Tiger in Chicago, IL
Monday, September 3rd @ Hop Grenade in Concord, CA
A Terrible Idea Hazy IPA will be available in six-packs and on draft in all 21A distribution markets. Find the beer in a location near you at http://21st-amendment.com/find-some.