Agrarian Ales Expands Its Agrarian Farmentation Project With Four Beer Releases
|
Agrarian Ales has announced the expansion of its Agrarian Farmentation Project with four new beer releases. The latest beers to be released from Agrarian Ales includes  Pearadigm – Asian Pear Wild Ale, Theosis – Belgian Dubbel, Colossal Blue – Hubbard Squash Old Ale, and Voices of Ascension – Brett Matured Saison.
Based just north of Eugene, Agrarian Ales uses only 100% Organic Malt, 100% Agrarian-Grown Hops, Wild/Spontaneous Fermentation, Barrel-Aged, Un-Modified Well Water, Squash, and Fruit to brew its beers in its Agrarian Farmentation Project  series of beers.
Here are details provided by Agrarian Ales on each of the four beers.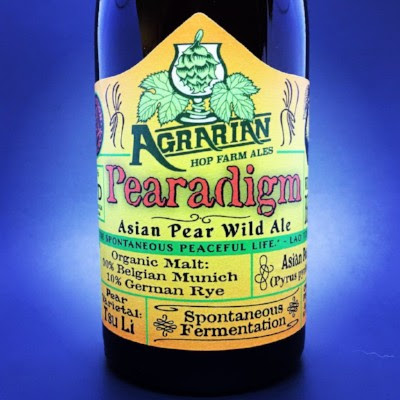 Pearadigm – Asian Pear Wild Ale
Let this be an archetype of wild pear terroir from the Agrarian countryside microcosm. Tsu Li Asian pears from neighboring River's Turn Farm were pressed in-house and the fresh cider was allowed to spontaneously ferment. A balancing wort rich in organic Munich malt was then blended into the active cider to co-ferment on the wild pear-derived mixed culture. After 9 months of maturation in French oak, an elegant complexity of pear spice, wood tannin and wild earth funk emerged. 8.4% ABV 500mL Bottles
Theosis – Belgian Style Dubbel
What lies within embodies a revered union, a near-perfect catharsis of elements spawning from the transcendent experience that is Belgian Dubbel. By unparalleled grace, a substantial Munich malt backbone integrates with dark fruit exuberance in a blessed equilibrium of tempered hop saturation and layers of complex Belgian yeast vivacity. Purposefully crafted with careful illumination into the fellowship of your mind's blissful magnificence… It's time to embrace the next level reality you've been seeking. 6.8% ABV 500mL Bottles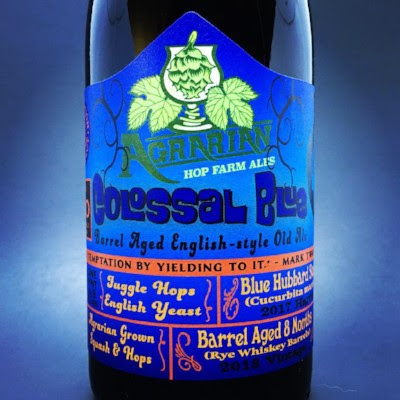 Colossal Blue – Barrel Aged Old Ale
Our farm's yearly abundant squash harvest inspired us to built a beer as massive as the Blue Hubbard. Utilizing our huge wood-fired oven, we caramelized the inner vibrant orange flesh before combining it with an enormous amount of organic pale, caramel and Munich malt. After fermentation with a powerful English ale yeast, Colossal Blue quietly aged in second-use rye whiskey barrels for 8 months. Big flavors of caramel, raisin, sweet sherry and American oak form a complex tapestry of fruit, wood and earth. 11.0% ABV 500mL Bottles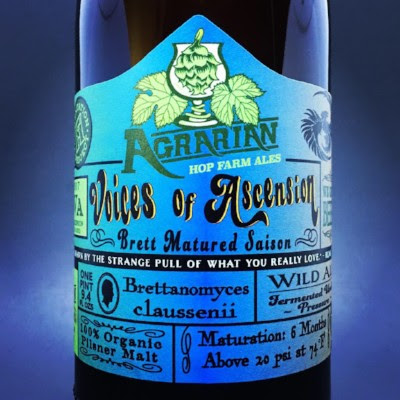 Voices of Ascension – Brett Matured Saison
The enduring whimsy of Brettanomyces is rooted in the inexplicable wonder of its dubious metabolic expressions when subject to various environmental stresses. Time, pressure and temperature become critical voices of influence in the dynamic microbial universe. Ascension matured for 6 months in stainless above 20 psi at 74 degrees to finesse out nuances of fresh pineapple, golden raisins, earthy black pepper minerality and a trailing white grape skin tartness. 6.8% ABV 750mL Bottles