Alaskan Brewing Partners With Heritage Coffee Roasting Company On Heritage Coffee Brown Ale
|
Fall has come in full force to the Pacific Northwest and our 49th State's most famous brewery, Alaskan Brewing Company, recently released a new fall seasonal. In doing so the brewery partnered with Juneau-based Heritage Coffee Roasting Company on Alaskan Heritage Coffee Brown Ale. After receiving some positive reviews from its limited release last year, Alaskan decided to bring the beer back for a full-blown seasonal release in 12 oz. bottle six-packs.
It's somewhat uncommon to find all that many coffee beer to use a Brown Ale as its base, its usually a Stout or Porter. "We were looking to brew a coffee beer that wasn't overly-dominated by dark malts," said Alaskan Brewer Tyler Lindquist in a release. "That's why we went with a Brown Ale for this beer. The subtleness of the Brown Ale then allowed us to accentuate the richness of a great coffee, instead of the bitter acrid flavor that sometimes comes through in coffee beers"
This collaboration with Heritage Coffee Roasting Company went a bit farther than most when it comes to a coffee enhanced beer. The brewers were seeking out a beer with a more pronounced coffee flavor throughout.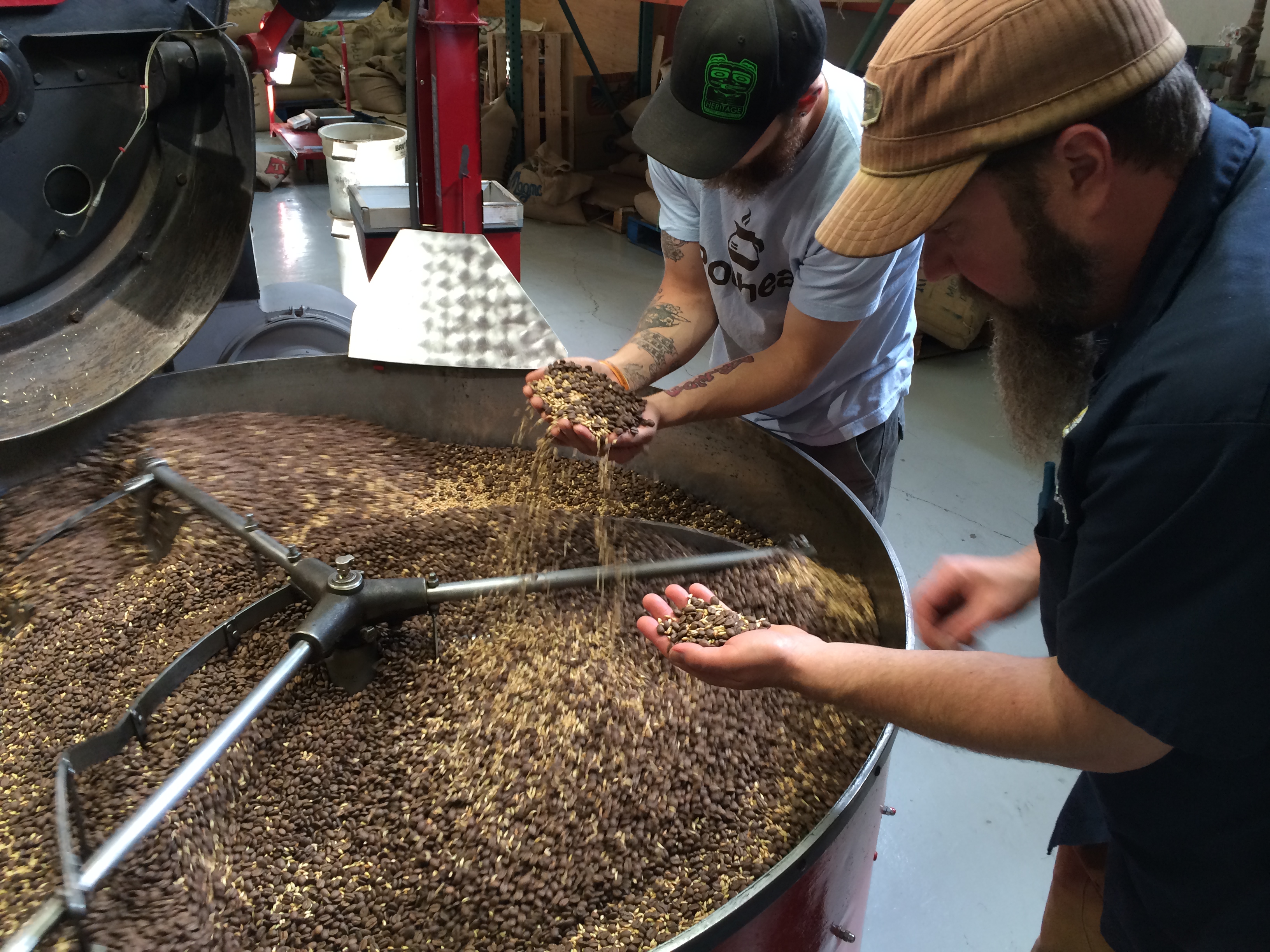 "They wanted to have a deep coffee backbone to this beer, so we all came up with the idea of roasting some of the malt in our coffee roaster with some of the beans used in the beer," said Heritage Coffee Roaster Mike Dunlevy in a release. "That's pretty tricky, because the flashpoint of malt is much lower than that for coffee beans, so the potential of fire was very real."
When it came to selecting the coffee to use, both Heritage and Alaskan sampled a wide range of coffee. The end goal was to create a blend that would bring out chocolate, caramel and honey in the final beer. A Brazilian variety called Paixao was chosen. Prior to adding this coffee to the beer it had its bitterness reduced by cold brewing. Then the cold-brewed coffee was added to the brewing process during multiple stages to meld a strong, prominent coffee aroma and flavor into this Brown Ale.
This multistep process resulted in one fabulous coffee beer. Heritage Coffee Brown Ale is ripe with strong, yet not overbearing coffee flavor throughout. The cold brewing reduced any bitterness associated with coffee and provided a nice avenue to accentuate a Brown Ale. This is one coffee beer that can be enjoyed a few bottles at a time.
Don't delay in searching for Alaskan Heritage Coffee Brown Ale as this beer will only be available through mid-November 2016.
Alaskan Heritage Coffee Brown Ale Specs:
Original Gravity 1.071
ABV: 7%
IBUs: 19
Color: 25 SRM