AleSmith Brewing and Brewery Ommegang Collaborate on Philosophy and Velocity
|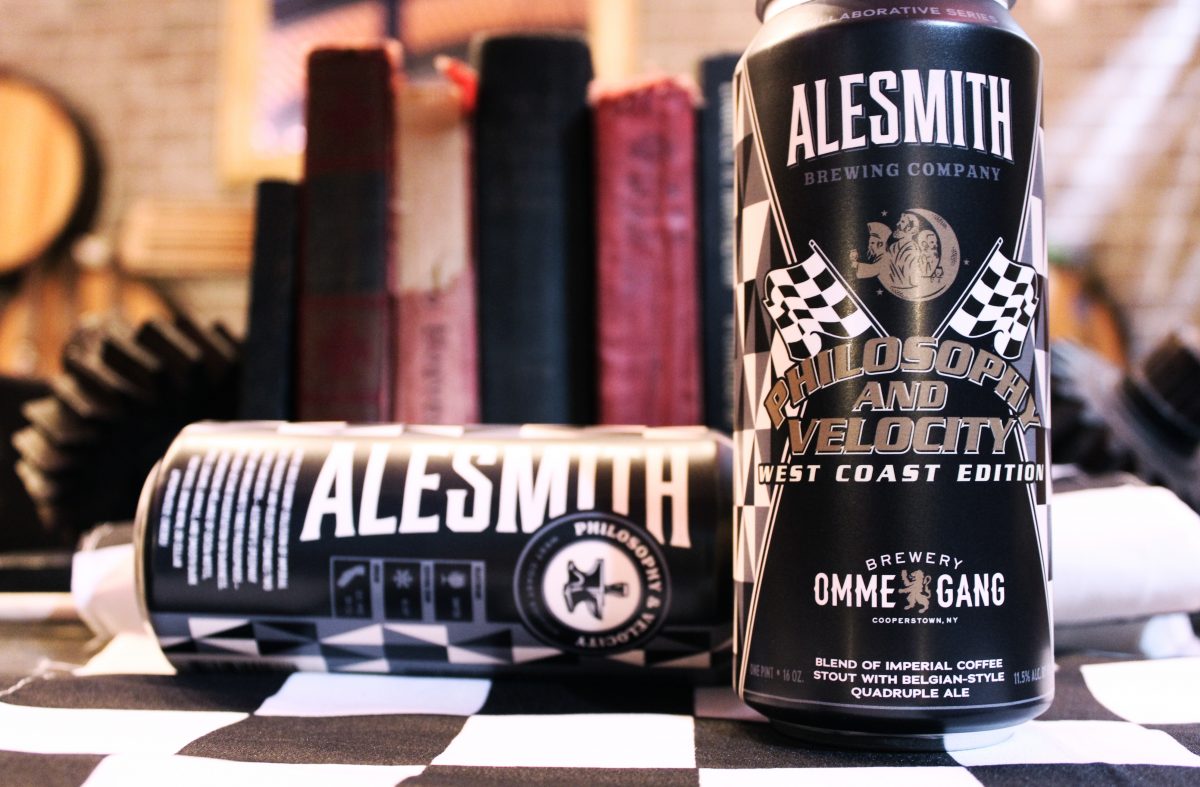 Two breweries from far reaches of the country with multiple decades of craft brewing have united to brew a new collaboration beer that has been brewed at each brewery. Brewery Ommegang of Cooperstown, New York and AleSmith Brewing of San Diego, California have teamed up to give a new take on their most popular beers, aptly named Philosophy and Velocity.
This new bi-coastal collaboration, Philosophy and Velocity combines each brewery's most iconic beers with Ommegang's Three Philosophers and AleSmith's Speedway Stout. Each brewery crafted a singular blend to release in their respective markets. From the East, Ommegang brewed a Belgian-inspired version of AleSmith's famous Speedway Stout to blend with their Three Philosophers Quadruple Ale. From the West, AleSmith brewed an American ale variant on Three Philosophers to combine with their robust, coffee-infused Speedway Stout.
"With Philosophy and Velocity, beer lovers get the best of both worlds," said Rick DeBar, Director of Operations at Brewery Ommegang, in a statement. "We've long admired AleSmith, and this partnership spawned two incredible imperial ales, released side by side for consumers to compare and enjoy."
Though they share a name, the two varieties of Philosophy and Velocity have distinct regional differences. The Ommegang variant pours black with tawny auburn flecks, topped by a frothy tan head. Aromas of chocolate, dark fruit, and roast coffee lead to textured flavors of cocoa and caramel. Philosophy and Velocity: West Coast, from AleSmith, pours velvety black with a creamy white head. Aromas of roast espresso and chocolate lead to semisweet caramel malt flavors. Full-bodied and textured, this is an incredible sipper.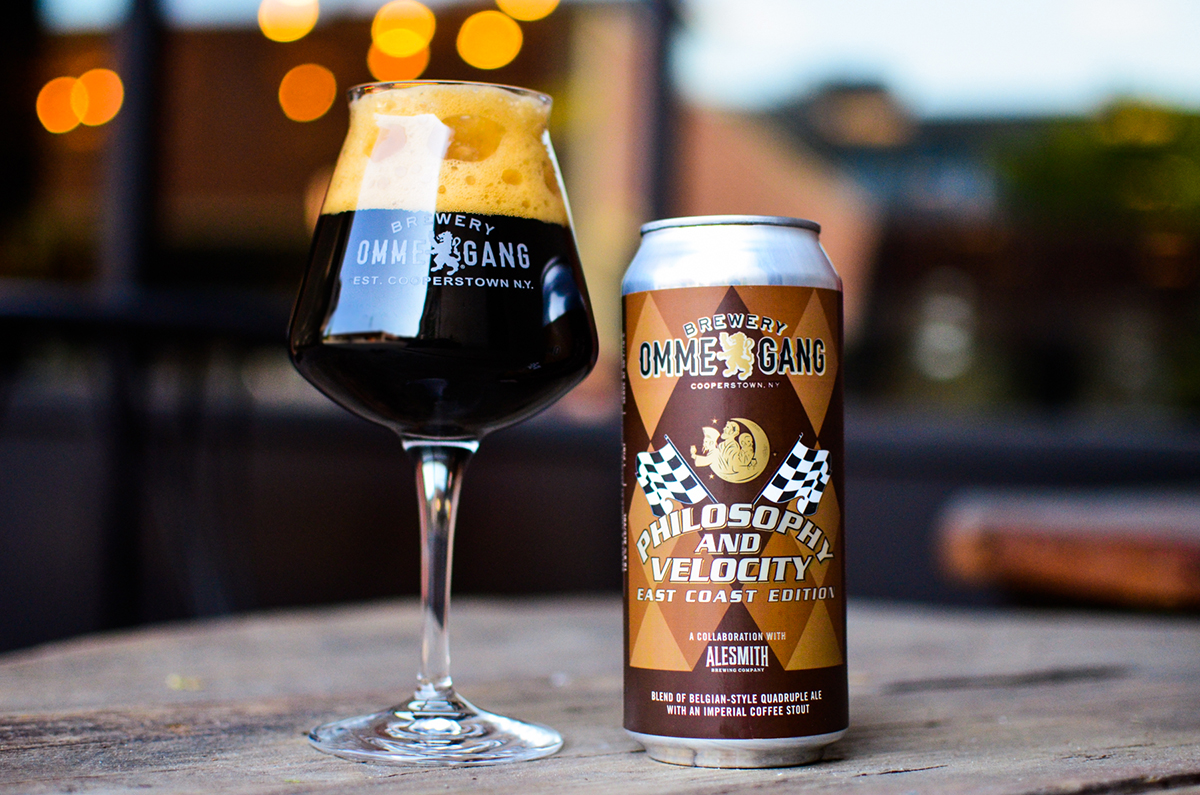 "We have always been huge fans of Brewery Ommegang, and are thrilled to be able to work with their team," said Ryan Crisp, Director of Brewery Operations/Head Brewer at AleSmith Brewing Company, in a statement. "Each step of the creative process has been natural and seamless. These rich and complex beers are meant to be compared, savored, and enjoyed. We hope our fans love them as much as we do."
Philosophy and Velocity will be available in 4-packs in 16oz cans in New York, Los Angeles, San Diego, and a few dozen other markets and will be sold. To celebrate this new partnership, Ommegang and AleSmith will kick off a social media contest to give one lucky winner an awesome prize pack.
For more information on Philosophy and Velocity, please visit ommegang.com.