AleSmith Brewing and Stone Brewing Unleash Dual Exposure Double IPA
|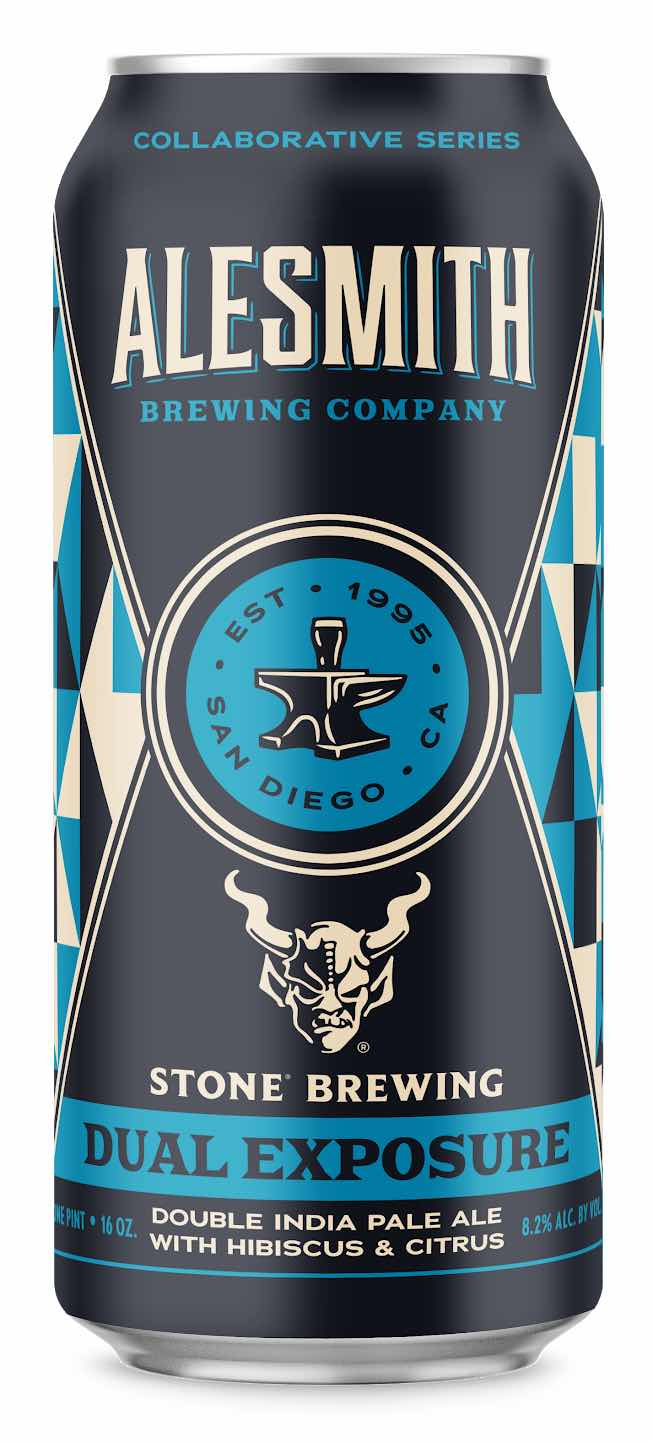 Two of San Diego's pioneering craft breweries known for their hoppy beers have come together for a new collaboration beer, Dual Exposure Double IPA. To brew this new Double IPA, AleSmith Brewing brought in Stone Brewing for this collaboration beer that showcases two legendary San Diego breweries as the beer begins hitting the marketplace this week.
"We were really excited to partner with Stone on a new brew for 2021, and Dual Exposure is the perfect way for both breweries to merge our skill sets and shared passion for beer," said Ryan Crisp, Head Brewer/Director of Brewery Operations at AleSmith, in a statement. "The creative and collaborative process of developing recipes with their brew team is always an enjoyable experience that we look forward to. I mean, Stone and AleSmith working together – it doesn't get any better!"
Dual Exposure is described as an easy-drinking double IPA infused with notes of hibiscus, orange and lime peel, all packed into a light-bodied brew that sits at 8.2% ABV and 84 IBUs. Aromas and flavors are full of tropical citrus and fruit from huge amounts of Citra, Strata, HBC 592 and Amarillo hops used in this beer.
"I've been enjoying AleSmith beers since before I've been drinking Stone beers!" said Greg Koch, Stone Brewing Co-Founder, in a statement. "This isn't our first collaboration, but it might be our best. Our combined team of brewers brought their A-game loading up on the hops and refining this double IPA with hibiscus and lime peel for something really memorable. I have so much respect for the AleSmith team, and of course mad respect for our own team at Stone, so I'm super stoked for this dream team collaboration!"
Dual Exposure will only be available during the month of February in four-packs of 16-ounce cans at select stores and online. To locate Dual Exposure or any other AleSmith beer, use the brewery's Beer Finder.