AleSmith Brewing Debuts Tropical Marmalade Hazy IPA, Its Summer Seasonal
|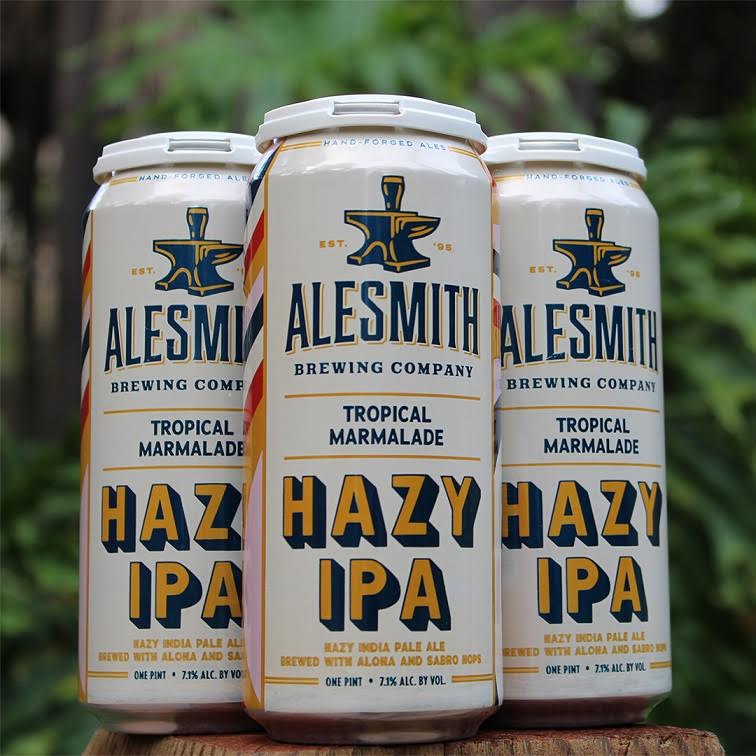 Released just in time for summer, AleSmith Brewing Company debuts the new limited-edition, Tropical Marmalade Hazy IPA. Part of AleSmith's limited-release line-up, this new Hazy IPA is available in select markets starting in July and will become more widely available from October through the end of 2021.
"We're excited for Tropical Marmalade to make a return to our seasonal lineup," says Ryan Crisp, AleSmith Head Brewer and Director of Brewery Operations, in a statement. "It was a staff favorite from 2019, so we had to bring it back. With the tropical hop blend and flavors, plus a smooth finish, this is a perfect beer to keep cool this summer."
Tropical Marmalade is brewed with Aloha and Sabro hops that give this hazy India pale ale intense notes of coconut, red berries and mango. Tropical aromas evoke paradise on the palate, melding berry, floral, fruity and citrus notes from Aloha hops with distinct tangerine, coconut, tropical fruit and stone fruit notes from Sabro hops – a passionate marriage of complementary aromas inspired by the brew's namesake spread – marmalade. Tropical Marmalade sits at  7.1% ABV.
To locate Tropical Marmalade, visit AleSmith's Tasting Room or by checking out the brewery's Beer Finder to find a retailer near you!