AleSmith Brewing Honors Hall of Famer Tony Gwynn with Hazy .394 Pale Ale
|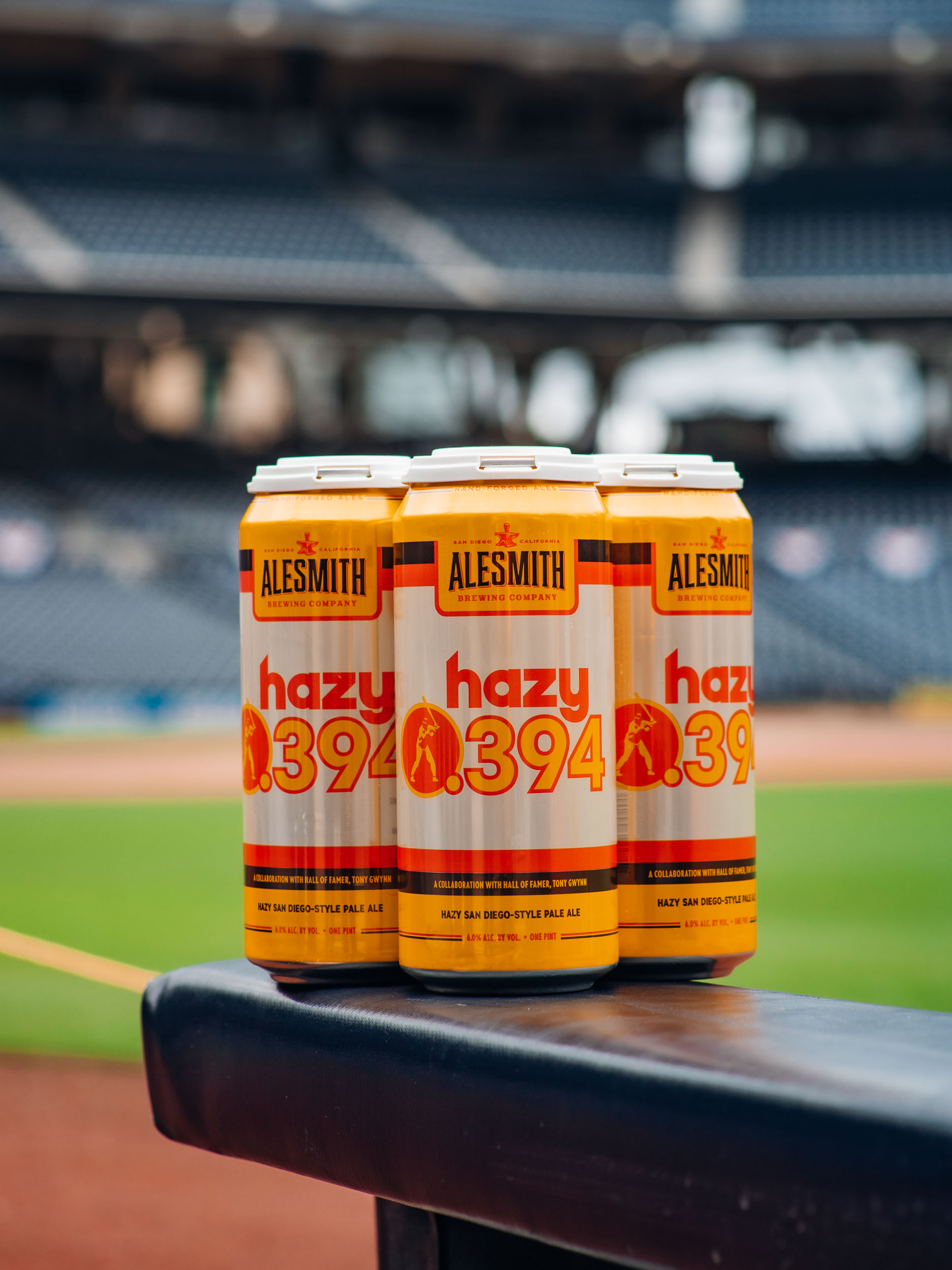 As we approach the return of the 2022 Major League Baseball season, AleSmith Brewing Company is ready to support its hometown San Diego Padres with Hazy .394. This seasonal release is the hazy cousin of the brewery's iconic .394 Pale Ale, first launched in 2014 in collaboration with the late Hall of Famer, Tony Gwynn.
Hazy .394 showcases intense hop aromas as it boasts a robust, full-bodied experience and a smooth finish. With notes of tropical fruit and citrus, this 6% ABV juicy brew continues to pay tribute to and honor the memory of "Mr. Padre" himself, Tony Gwynn. Honoring the Hall of Famer's memorable batting average achieved in 1994, this palate-pleasing favorite makes for the quintessential game day pairing all season long.
"This hazy version of our classic .394 has a more intense aroma of citrus and tropical fruit, as well as a pleasant hazy appearance and a creamy finish," said Ryan Crisp, Head Brewer at AleSmith. "Beer and baseball go hand-in-hand and we're excited for Hazy .394 to return in time for the 2022 Padres season," Crisp adds.
Hazy .394 is available in 16-oz. can 4-packs from March through June 2022. To find a store closest to you, check out AleSmith's Beer Finder.