AleSmith Brewing Introduces New 11.2 ounce Bottles of Cinnamon Vanilla Barrel-Aged Speedway Stout and Barrel-Aged Old Numbskull
|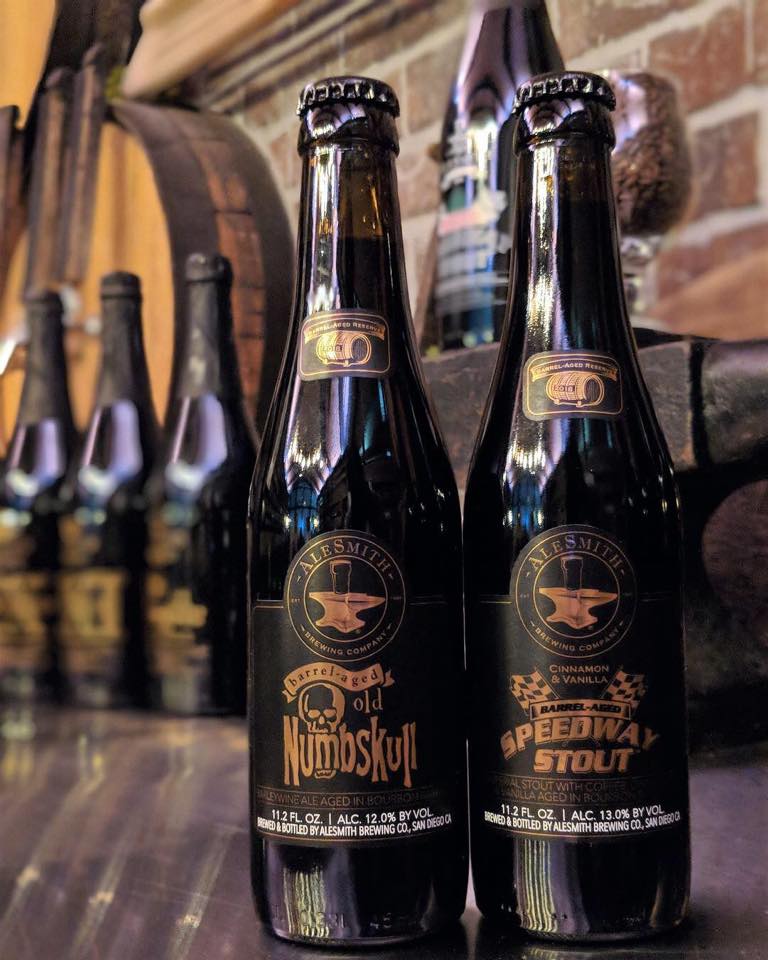 Joining the trend of smaller format bottles of barrel-aged beer is AleSmith Brewing. The San Diego, California base brewer has just released its first two barrel-aged beers, Cinnamon Vanilla Barrel-Aged Speedway Stout and Barrel-Aged Old Numbskull in its new 11.2 ounce (330mL) bottle.
Both beers are packaged in custom "Barrel-Aged Release" two-packs at $27.10 per package of two 11.2oz bottles. This new format size is much more convenient for drinkers than the previous 750mL format. Unfortunately these new Barrel-Aged Two Packs are currently only available at the brewery.
Here are additional details from AleSmith Brewing's press release…
The Cinnamon Vanilla Barrel-Aged Speedway Stout, with its 13% ABV, is a blend of two different versions of AleSmith's award-winning Speedway Stout, each going through its own unique aging process. The first part of the blend was aged in American oak bourbon barrels; the second part of the blend was aged in bourbon barrels that had previously held cinnamon and vanilla extract. After aging, these two parts were blended and aged again with vanilla beans and cinnamon sticks and given a dosing of locally roasted coffee. The effect is a full-bodied brew with complex notes of chocolate, coffee, vanilla, and cinnamon.
A staple of the traditional AleSmith barrel-aged lineup, 12% ABV Barrel-Aged Old Numbskull, has also been bottled in the updated design. This bourbon barrel-aged variation of their classic barleywine went through a lengthy aging process in freshly used American oak bourbon barrels. The resulting malty brew boasts notes of caramel, toffee, vanilla, coconut, and oak.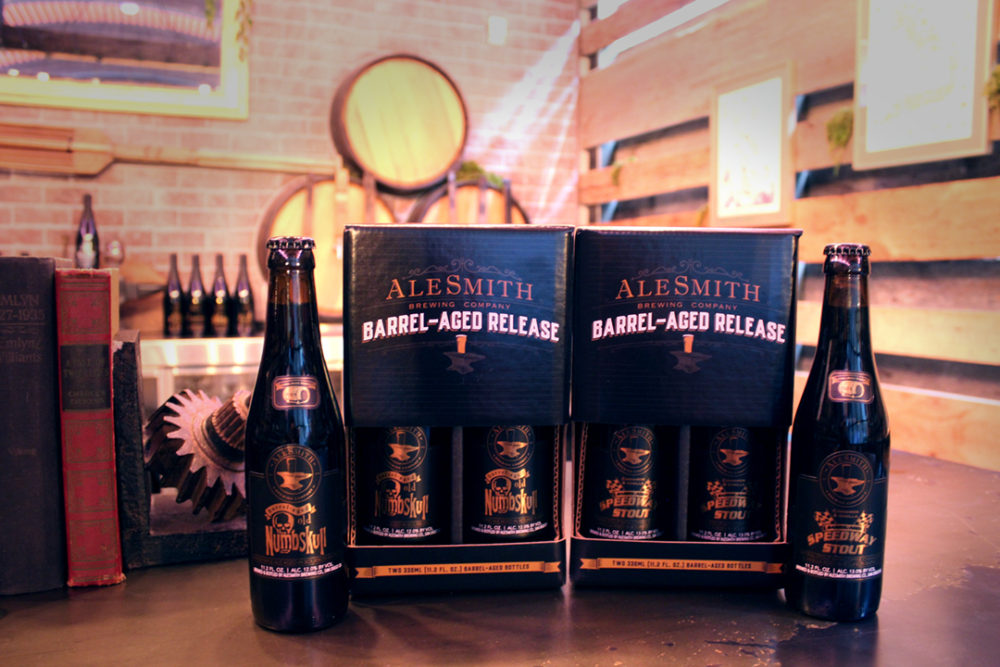 When asked about the motivation for the reduced bottle size, AleSmith Owner, Peter Zien remarked, "For years, fans of our Barrel-Aged beer program have enjoyed our offerings in the large 750ml (25.4 oz.) glass bottle format. This size was ideal for cellaring beer and sharing with friends but could be intimidating for single serve use. I'm very excited to see our two newest Barrel-Aged offerings in user-friendly 330ml (11.2 oz.) glass bottles. You can now purchase the Barrel-Aged Cinnamon Vanilla Speedway Stout and the 2018 Barrel-Aged Old Numbskull in beautifully decorated gift boxes consisting of 2 bottles of each or mixed 2-packs."
Limited quantities of these 330 ml (11.2 oz) releases are available for purchase in mix and match packs of two only at the brewery. Visit http://www.alesmith.com/specialtyreleases for information on all current AleSmith limited time offerings.