AleSmith Brewing Kicks Off the New Year with Party Tricks West Coast IPA
|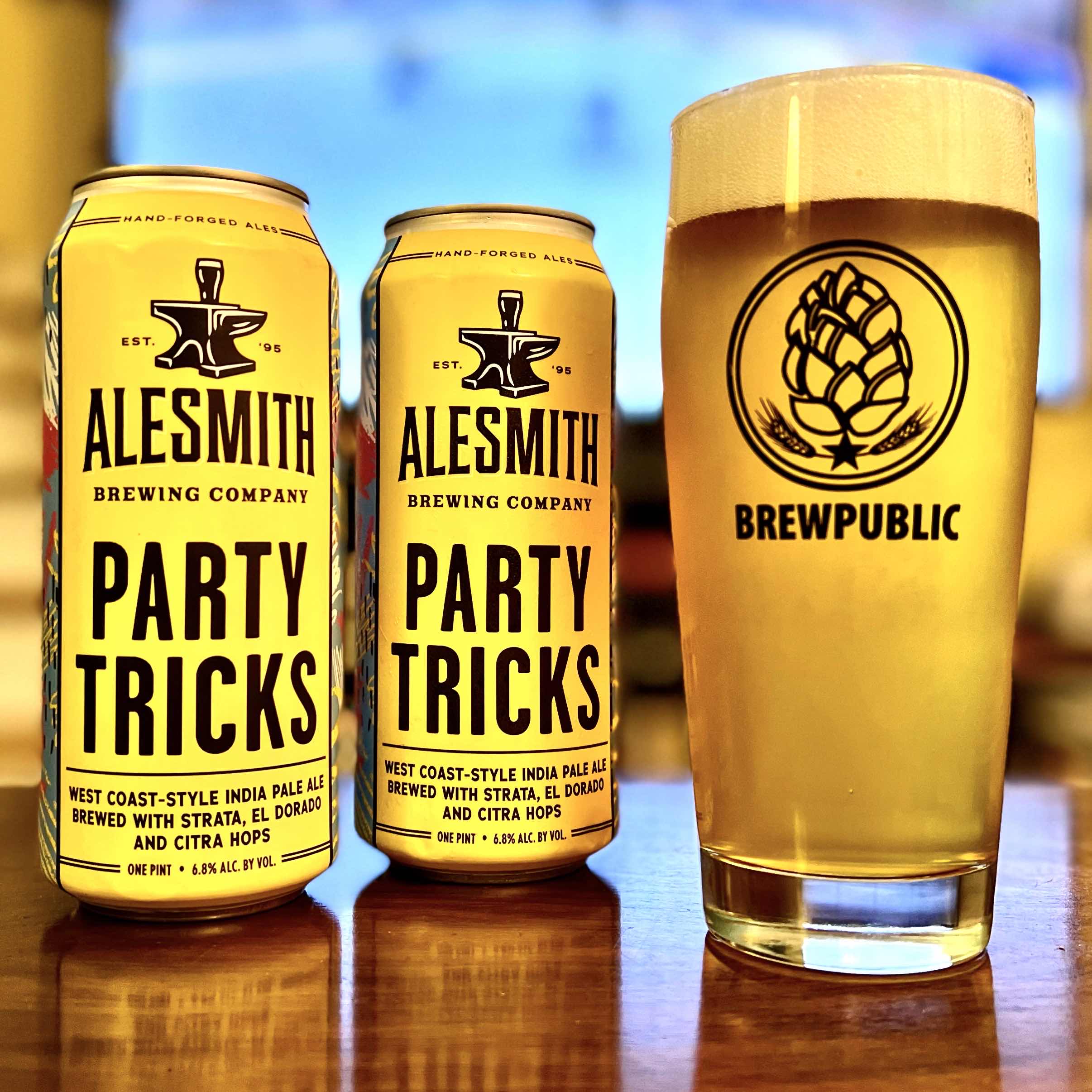 San Diego's legendary AleSmith Brewing enters 2022 with an addition to its lineup with a style that we're happy to see gaining traction once again. Debuting this month is Party Tricks, a West Coast-style IPA that's packaged in 6-pack, 16oz tallboy cans.
Party Tricks brings back some of the aromas and flavors that has made the West Coast IPA a longtime favorite. This one is brewed with massive amounts of Strata, El Dorado and Citra hops to bring forth a nice citrus aroma and flavor in a well filtered IPA that sits at 6.8% ABV. The dankness is kept at bay so Party Tricks will also satisfy fans of Hazy IPAs. It's definitely a nice beer to welcome in the New Year.
"We're thrilled to kick off AleSmith's portfolio with an IPA that showcases the new format along with a fun and dynamic marketing campaign," says Brandon Richards, President of AleSmith, in a statement. "Party Tricks is the first release of three beers that will be available in 16 oz. 6-packs. We love the format, and we are seeing that our beer customers across the state enjoy it as well. With the transition to a new format, Party Tricks will be a prominent addition to our lineup and a key priority for AleSmith throughout 2022."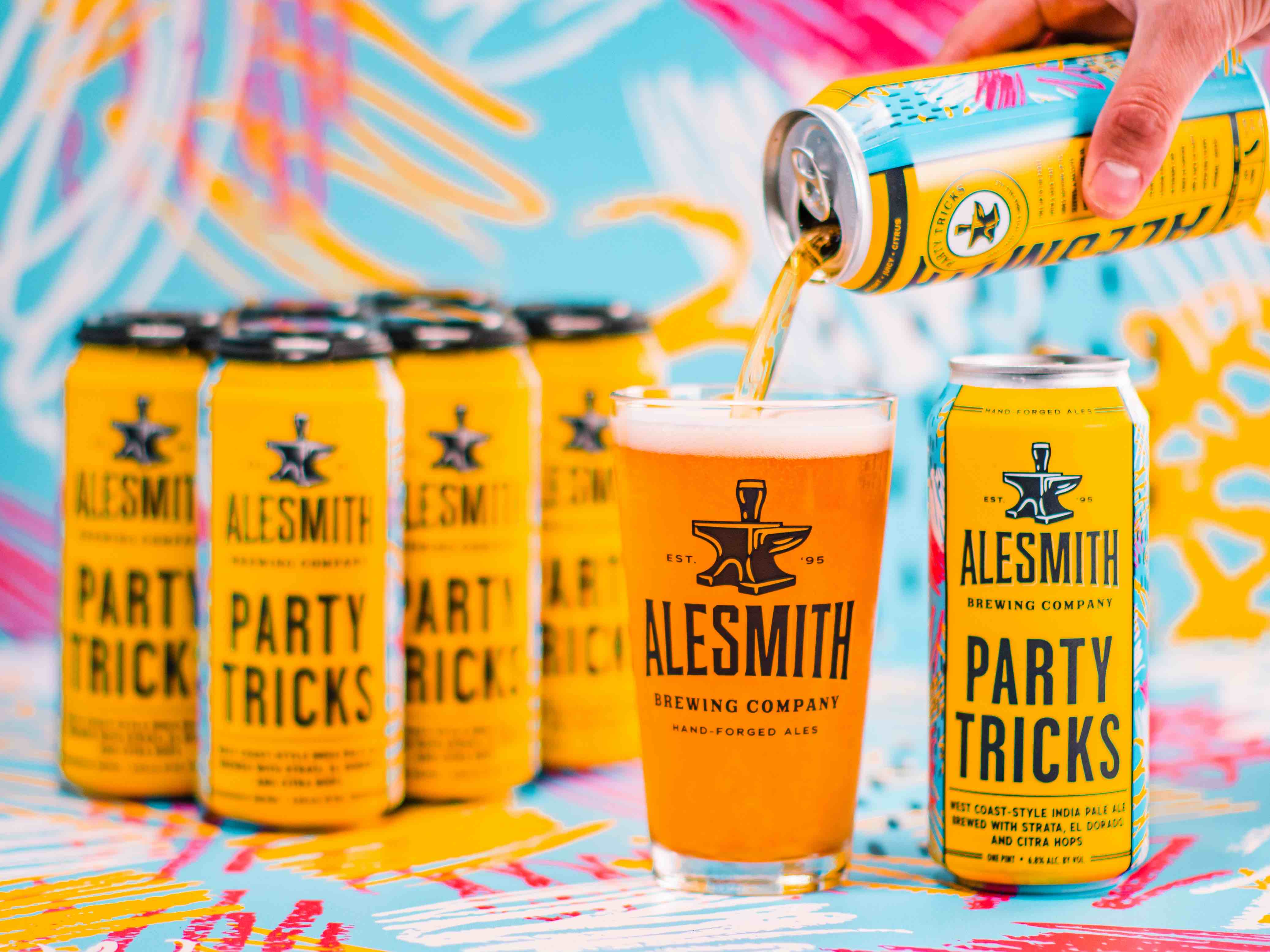 Party Tricks is now available in 16 oz. can 6-packs and draft at AleSmith's Tasting Room and throughout their distribution network, including here in Oregon via its distribution partner, Point Blank Distributing. For more information about Party Tricks, visit https://alesmith.com/ or check out the brewery's online Beer Finder to find a retailer closest to you.