AleSmith Brewing New Year-Round Beers – Kickbackrelax IPA, Cloud Stream Hazy IPA, and Limberry Twist Gose
|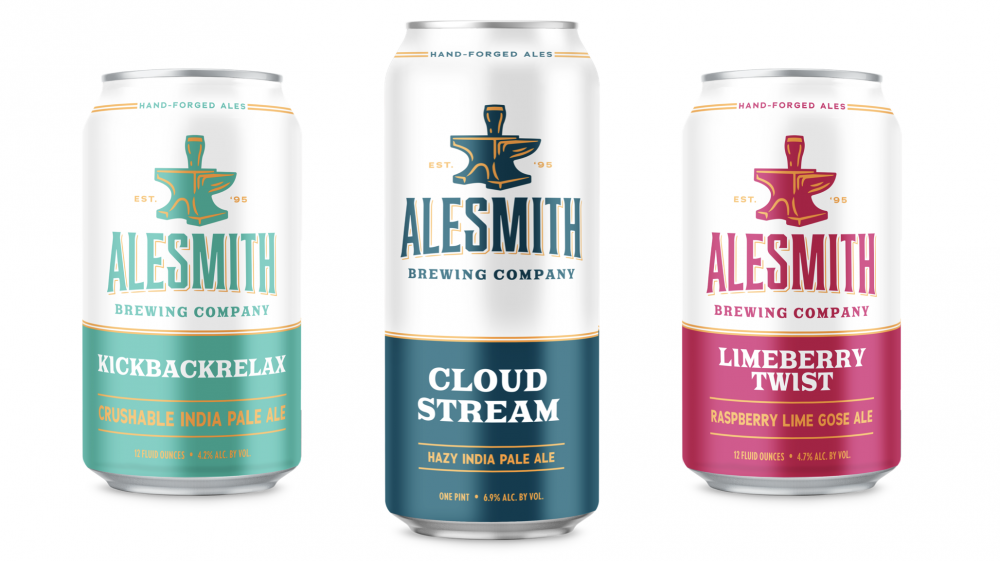 Three new beers are joining the year-round lineup at San Diego's AleSmith Brewing Company. These three new beers include two IPAs and one Gose with Kickbackrelax IPA, Cloud Stream Hazy IPA, and Limberry Twist Gose.
"We're excited to bring on a few new beers for 2021 to round out our current portfolio," Ryan Crisp, Head Brewer and Director of Brewery Operations, in a statement. "We have been brewing test batches these past few months to perfect these recipes until we were happy with the final outcome. With the new lineup of year round beers, there is a style for every type of beer drinker."
Here are descriptions on all three new year-round releases provided by AleSmith Brewing.
Cloud Stream Hazy IPA
Cloud Stream Hazy IPA is so rich in its hazy content that it had to be "downloaded from the cloud." Like a river of juiciness flowing from the heavens, this hazy IPA is packed with dazzling notes of red currant, passionfruit and mango, cradled by a full-bodied and creamy mouthfeel, and followed by a smooth and drinkable finish. The sure-fire favorite can be purchased in four-packs of 16-oz. cans and has a 6.9% ABV.
Kickbackrelax IPA
Kickbackrelax is just what the doctor ordered to unwind in 2021. This crisp and crushable IPA packs juicy notes of grapefruit, mango and coconut, all into a 120-calorie refreshment that's light-bodied with a smooth finish. Clocking in at 4.2% ABV, this effervescent creation is sold in six-packs of 12-oz. cans.
Limberry Twist Gose
Beer-drinkers with a passion for pucker can get their hands on AleSmith's Limeberry Twist – a gose ale characterized by its refreshingly sour, deliciously fruity flavors that accentuate the brightness of limes and soft raspberry sweetness, all artfully balanced by a pinch of sea salt. The year-round brew weighs in at 4.7% ABV and is available in six-packs of 12-oz. cans.
All three releases are all available year-round beginning in February at select AleSmith distributors nationwide. Find AleSmith brews closest to you by visiting the brewery's Beer Finder.