AleSmith Brewing Rolls Out Speedway Stout Variant #2: Mostra Coffee & Coconut
|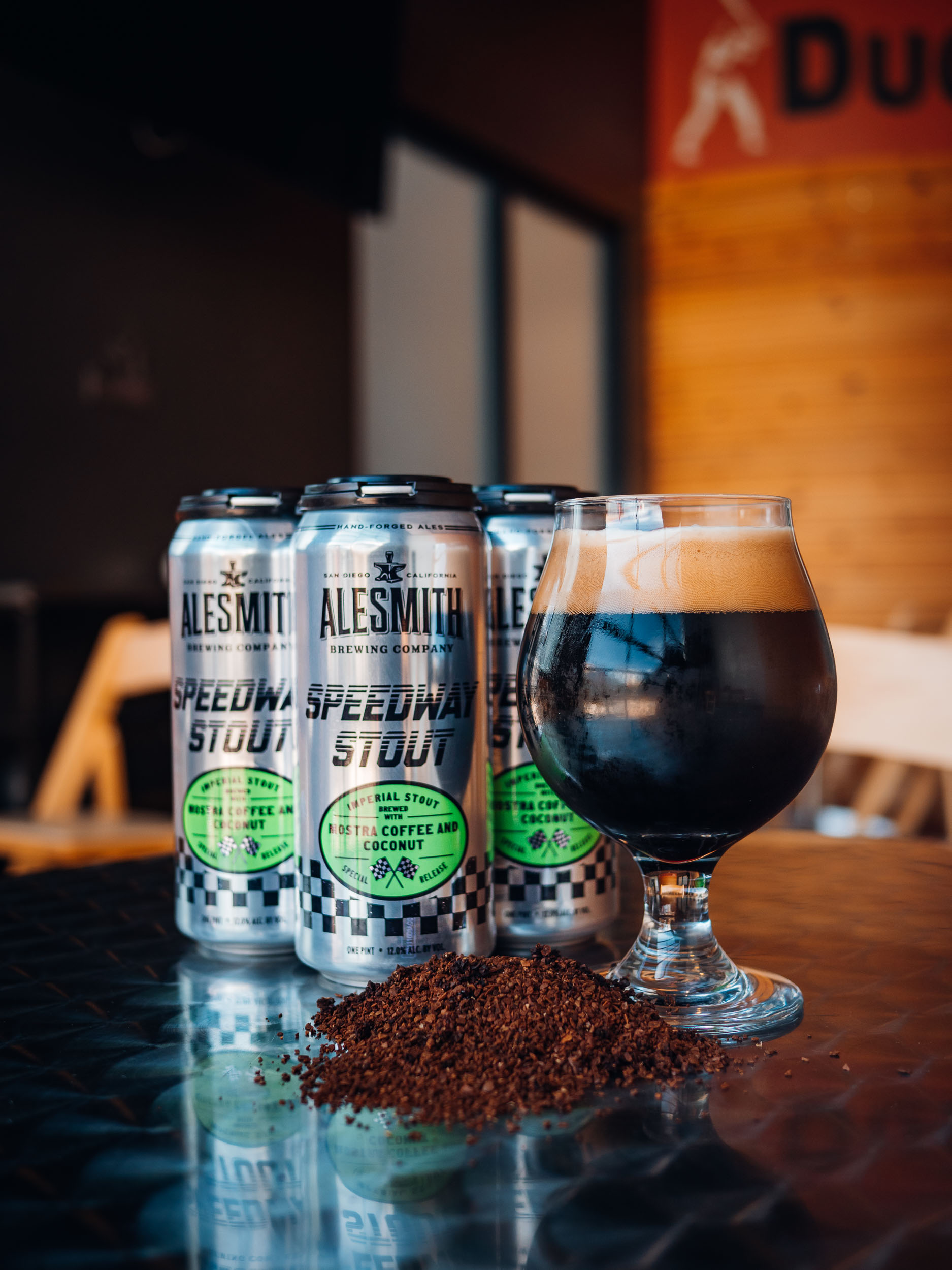 One of the more popular offerings on the AleSmith Brewing 2021 beer calendar is the quarterly release of its Speedway Stout Variant Series. The second variant is ready to hit the market as AleSmith Brewing releases Speedway Stout Variant #2: Mostra Coffee & Coconut.
This special edition of AleSmith's signature imperial stout with unparalleled hints of rich chocolate, coconut, dark fruit and creamy sweetness is brewed with Mostra Coffee. This coffee roaster is the perfect collaborative partner during Women's History Month as it's a women, minority, veteran and immigrant-owned small business based in San Diego.
"The caramel, dark fruit and deep chocolate notes from Mostra's coffee pair perfectly with Speedway Stout's profile," says Peter Cronin, Quality Manager at AleSmith, in a statement. "The coconut addition really tilts the beer towards decadence, which I don't mind."
Speedway Stout Variant #2: Mostra Coffee & Coconut is an expertly honed rendition of AleSmith's original Speedway Stout, which is widely beloved for its chocolate and roasted malts bolstered by notes of dark fruit, toffee and caramel. Despite its intensity, Speedway Stout's fine carbonation and creamy mouthfeel make it very smooth and surprisingly easy to drink, yielding the perfect canvas for Head Brewer Ryan Crisp and his team of creatives to produce unique blends and variants that exemplify what makes their imperial stout so popular, while incorporating complexities that rev up the tasting experience. Speedway Stout Variant #2: Mostra Coffee & Coconut sits at 12% ABV.
The new stout replaces the first of AleSmith's stouts in Speedway series, Speedway Stout Variant #1: Speedway Stout Espresso and Madagascar Vanilla, and will be available during the months of April and May in four-packs of 16-oz. cans at select AleSmith retailers nationwide. Find one close to you by visiting the brewery's Beer Finder.