AleSmith Brewing's Limited Release Porter Hits Shelves in 12oz Cans
|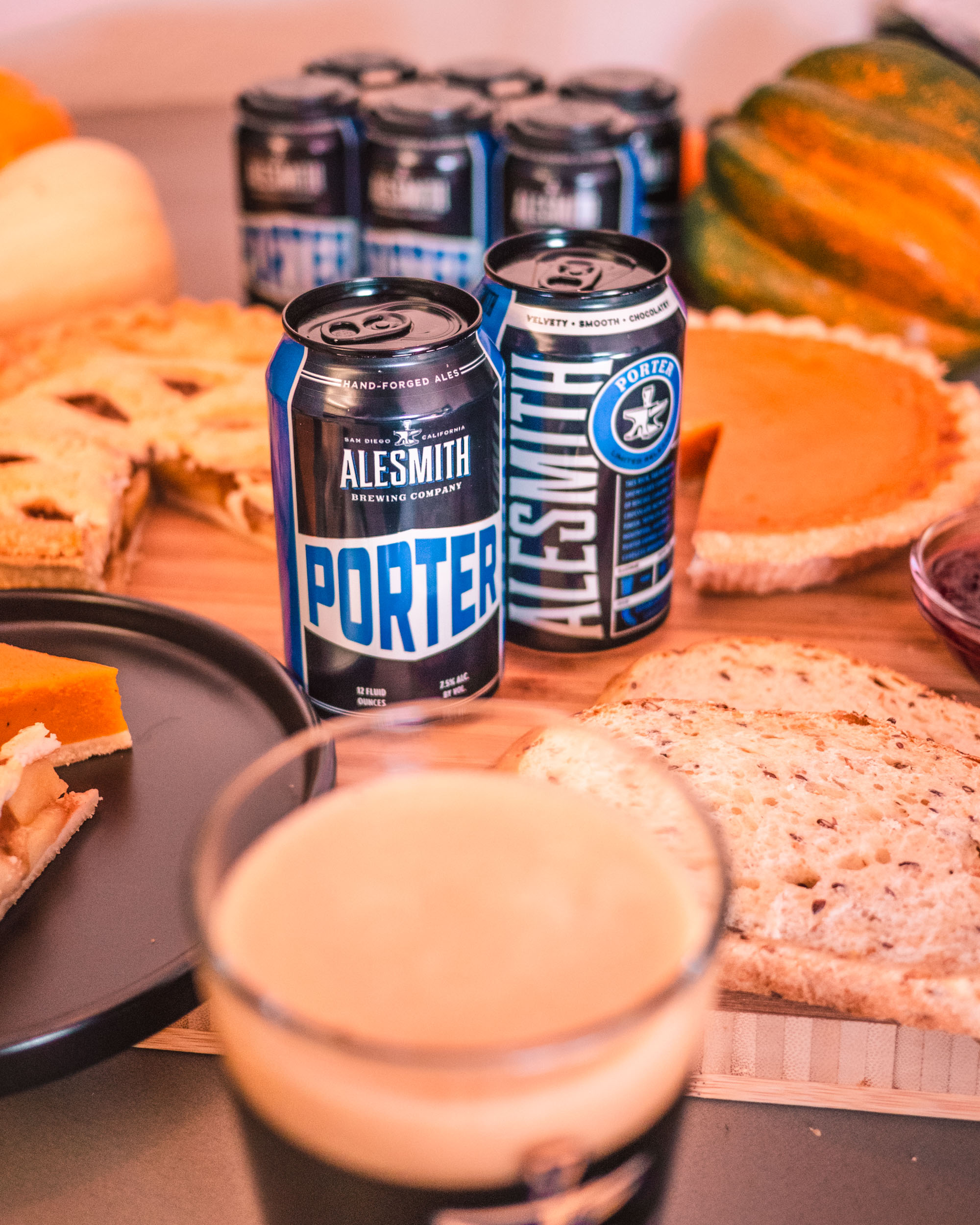 One thing that we are happy to see is a few more dark ales being released this year in time for the winter season that awaits. San Diego's AleSmith Brewing Company is all set to warm up the winter season with the rollout of its limited release Porter.
"We are so excited about the flavors of this beer and how they come together," said AleSmith's head brewer, Ryan Crisp, in a statement. "With the cooler temperatures approaching, we wanted to add a new beer to the line-up that would appeal to the season and to the palate of our dark beer fans."
AleSmith's Porter boasts the perfect blend of rich and sultry flavors to cozy up to this winter. Sitting at 7.5% ABV, this velvety smooth brew showcases warm and toasty notes of biscuit, caramel and chocolate alongside a silky mouthfeel to pair along dinner or dessert all season long. Easy to sip, AleSmith's Porter makes for a great addition to any holiday gathering or chilly, winter night. This beer pairs well with barbecue, chili, desserts, and blue cheese.
Look for AleSmith's Porter available through the end of December. This limited release beer is available in 6-pack, 12oz cans and on draft at AleSmith's Miramar tasting room in San Diego. Find the retailer nearest you by visiting AleSmith's Beer Finder.