Alesong Brewing & Blending August 2018 Beer Releases
|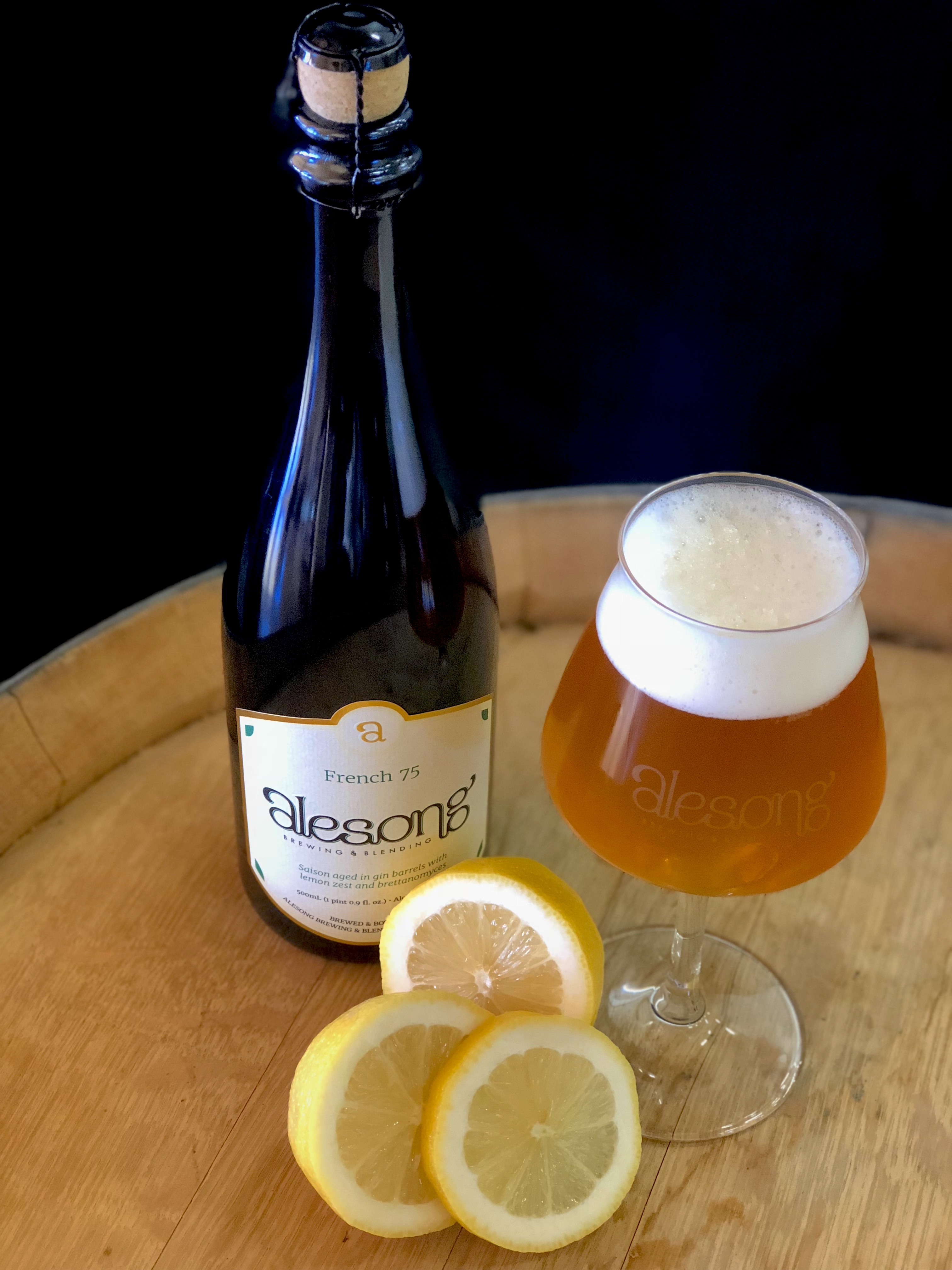 For its upcoming bottle release in August, Alesong Brewing & Blending will be changing things up a bit with the release moving from a Sunday to a Saturday.
Alesong's August 2018 bottle release will take place on Saturday, August 18, 2018 at its brewery and tasting room south of Eugene, Oregon. The five beers that Alesong will release include French 75, Gose Añejo, Señor Rhino, Visions, and Pomme.
"We're in the heart of beautiful, sunny Oregon summer" said cofounder, Doug Coombs in a statement. "And if you're anything like us, you think it's perfect beer drinking weather and we're here to help you make the most of it with a really fun new lineup of barrel-aged beers!"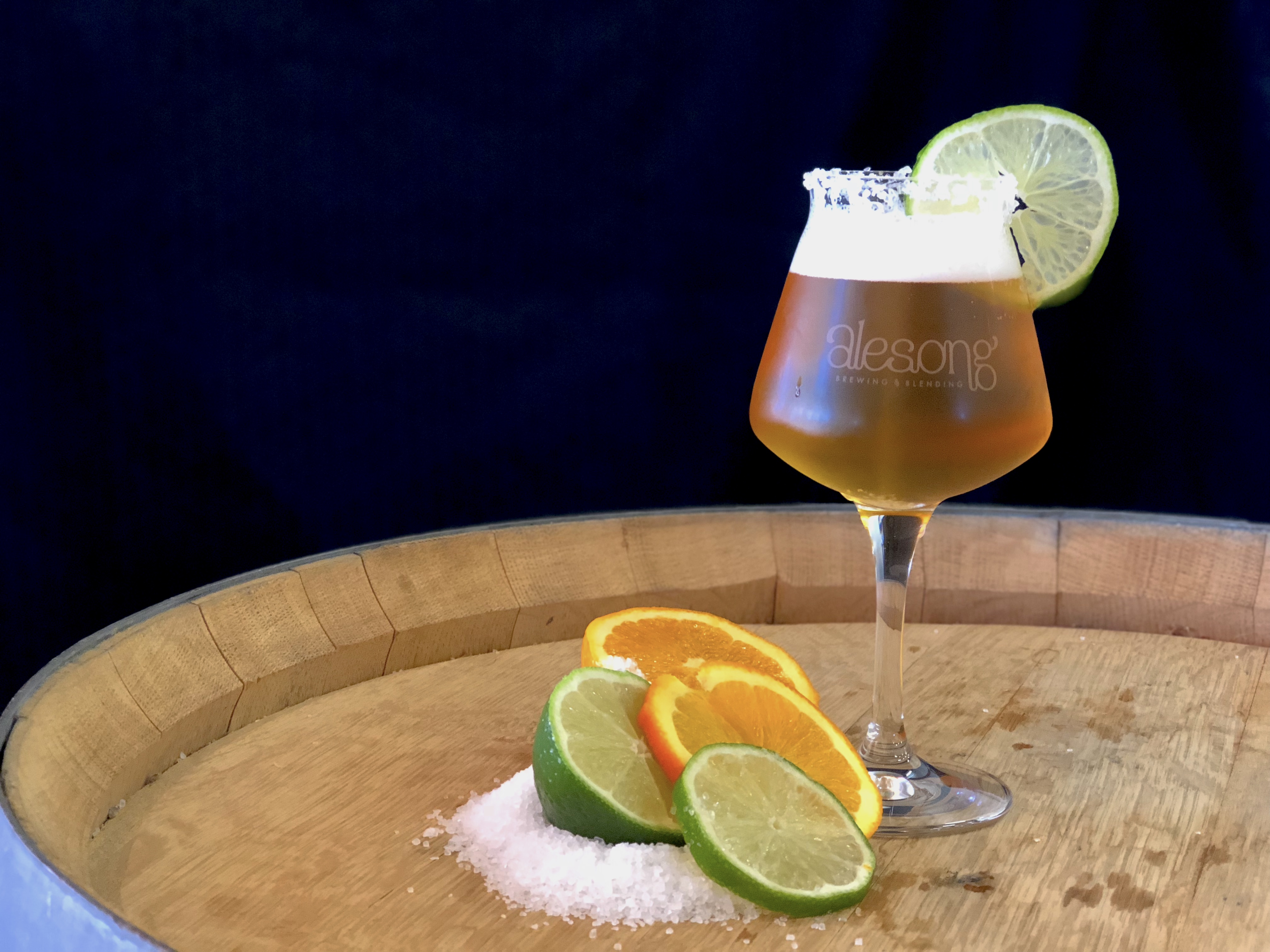 Here's a rundown on the five August 2018 bottle releases fro Alesong Brewing & Blending.
French 75 – Inspired by the classic cocktail – this gin-barrel-aged saison is citrusy, spicy, and effervescent – perfect for your summer garden parties!
Gose Añejo – Blended or on the rocks?? This tart, citrusy, and salty gose was aged in extra Añejo tequila barrels and will have you imagining you are on a beach in Mexico!
Señor Rhino – Another trip south of the border – our rich and chocolatey bourbon-aged stout gets spiced up with cinnamon, cocoa nibs, vanilla and Ancho Chiles
Visions – Our never-ending search for the perfect blend – mildly tart, fragrant and balanced, this beer was conditioned with Muscat grape juice to add a beautiful fruity depth
Pomme — Inspired by the complex and funky ciders of France, this lightly spicy harvest ale blend was refermented on over 1,000 lbs of whole cider apples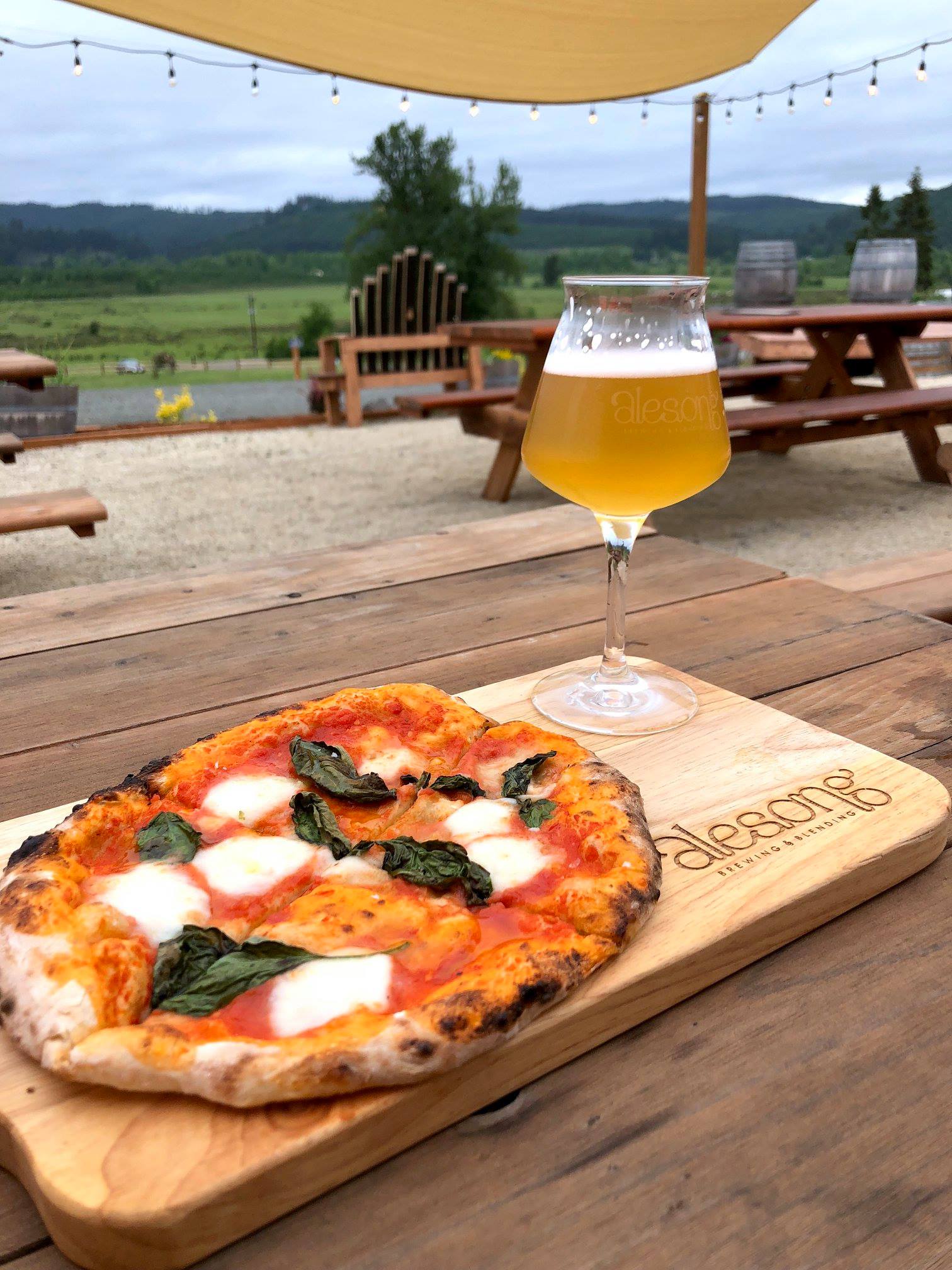 In conjunction with the new releases, Alesong will be hosting celebrations for members on August 18th at its tasting room next to King Estate Winery in Eugene. From Noon-6:00pm Alesong will have tastings of each of the new beers paired with delicious small bites, and live music from Corwin Bolt and the Wingnuts! Marché will also be onsite offering its selection of wood-fired pizzas and salads.
If you cannot make it down to Eugene for the release, Alesong will be at The BeerMongers in Portland on August 22nd with tastings and food pairings at each. The new beers will be available for the general public in the tasting room and select restaurants and bottle shops beginning on August 20th.
Alesong is also announcing new membership options where members will automatically receive bottles at each quarterly release, access to exclusive club only beers, cellar offerings, complimentary tasting flights and discounts on all purchases. Visit alesongbrewing.com/join for more information on the club options.
Alesong Brewing & Blending
80848 Territorial Highway
Eugene, OR 97405