Alesong Brewing & Blending August 2020 Beer Releases
|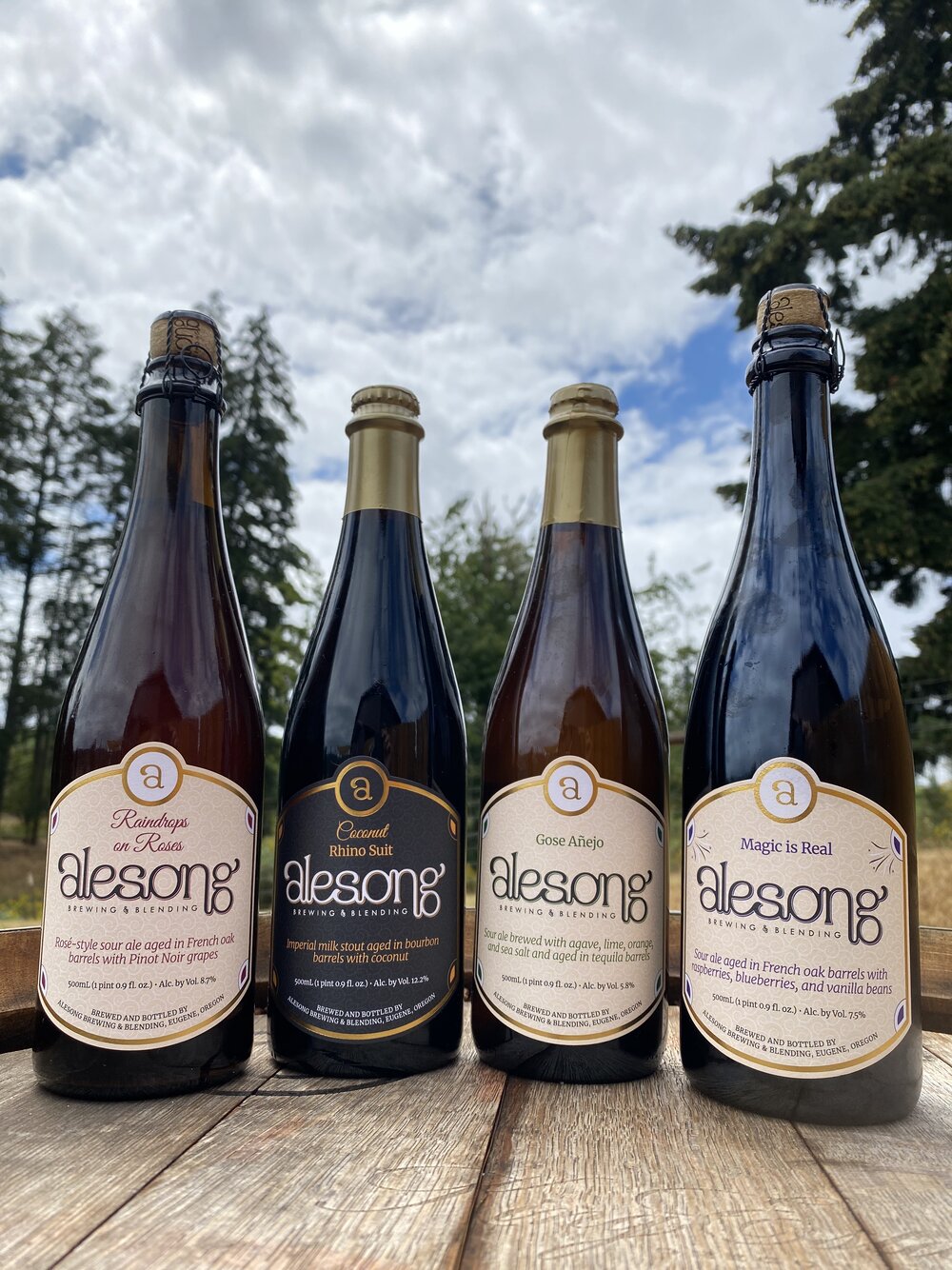 For its quarterly beer release in August 2020, Alesong Brewing & Blending reveals a few new beers and the triumphant return of one the brewery's favorites. Over the coming weeks look for Raindrops on Roses, Coconut Rhino Suit, Magic is Real and the return of Alesong's award-winning tequila barrel-aged margarita-inspired beer, Gose Añejo!
"We love making new and exciting beers — beers that push boundaries," said head brewer Matt Van Wyk, in a press release. "In the past, these beers have been inspired by food we love, wine or classic brewing styles. But as we mature as a brewery, we're hearing people have really enjoyed blends we've made and are asking when we'll brew them again. Recreating those lets us tweak the recipes, continue learning, and make fantastic beer."
Here are descriptions for the August 2020 Beer Releases as provided by Alesong Brewing & Blending.
Gose Añejo: Inspired by a margarita, we aged this sour ale in tequila barrels and conditioned it on fresh lime juice, lime zest, orange zest, and sea salt. (Full Distribution)
Raindrops on Roses: Perfect for hot days, our rosé-style sour ale aged in French oak barrels with local Pinot Noir grapes to create a lovely rosé pastiche. (Full Distribution)
Magic is Real: Through collaboration with Eugene's The Bier Stein, we created this sour ale aged in French oak barrels with raspberries, blueberries, and vanilla beans. (Tasting Room and Club Only)
Coconut Rhino Suit: So creamy, coconutty, chocolatey and delicious! Our imperial milk stout aged in bourbon barrels with 200 pounds of toasted coconut. (Club Only – more info at alesongbrewing.com/join)

Both Gose Añejo and Alesong's first rosé-inspired beer, Raindrops on Roses, will reach the brewery's entire distribution footprint as Coconut Rhino Suit bottles are reserved for Alesong's bottle club members and Magic is Real will only be sold through their tasting room and at The Bier Stein.
"We're proud of all the beers we're releasing this quarter," said Doug Coombs, Alesong co-founder, in a press release. "What I'm most excited about though is that Raindrops on Roses and Gose Añejo will reach cities and towns where you haven't previously found our beer!"