Alesong Brewing & Blending Collaborate with ColdFire Brewing on Fourth Canniversary Collaboration IPA
|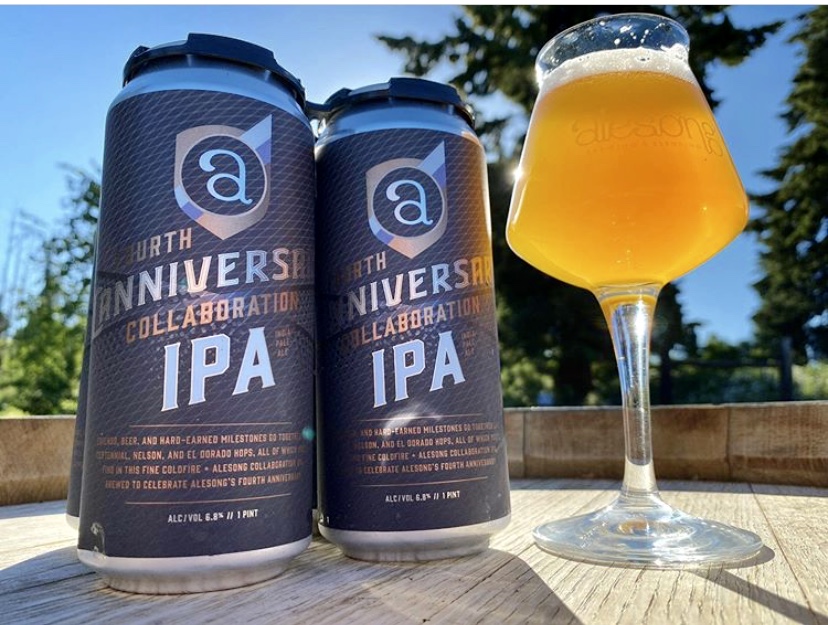 Once again to celebrate another year behind them, the team at Alesong Brewing & Blending are set to release a beer that's normally not part of its portfolio. For its fourth year, Alesong reached out to fellow Eugene brewery, ColdFire Brewing to brew its Fourth Canniversary Collaboration IPA.
Brewed at ColdFire Brewing in Eugene, Fourth Canniversary Collaboration IPA is set for release this weekend during Alesong Brewing's Fourth Anniversary celebration that takes place during the 10th Annual Eugene Beer Week. The freshly canned IPA will first be available to its Blenders Circle Club Members on Friday at Alesong in rural Eugene. ColdFire will also be selling cans and will be serving the IPA on draft in its taproom beginning on Saturday, June 27th prior to distributing the beer to Portland next week.
Fourth Canniversary Collaboration IPA
Brewed in collaboration with Alesong Brewing and Blending for their 4th Anniversary. This Northwest IPA is packed with a juicy, resinous hop combination that explores the freshest most vibrant hops available. To create this IPA, the brewers worked their way through several hop combinations, specifically looking for the most standout varieties from the 2019 crop year. Tried and true; but not to be overlooked, the three hops used in this expressive and delicious tribute to 4 years of success and friendship make this beer something truly special.
Hops: Centennial, Nelson Sauvin, EL Dorado
Malt: 2 Row, Vienna, Caramalt
ABV 6.8%
IBU 60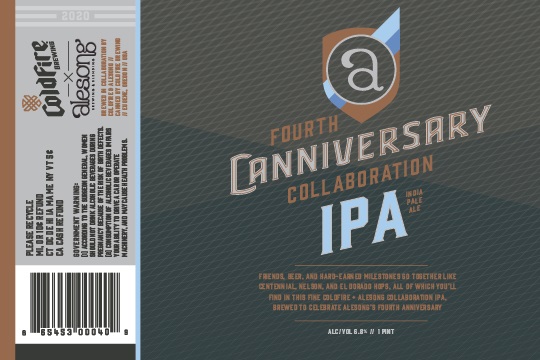 Alesong Brewing & Blending Fourth Canniversary Collaboration IPA will be available from ColdFire Brewing in Eugene, including at Alesong Brewing & Blending. The beer will hit Portland on July 2nd.