Alesong Brewing & Blending Fall 2021 Barrel-Aged Beer Releases
|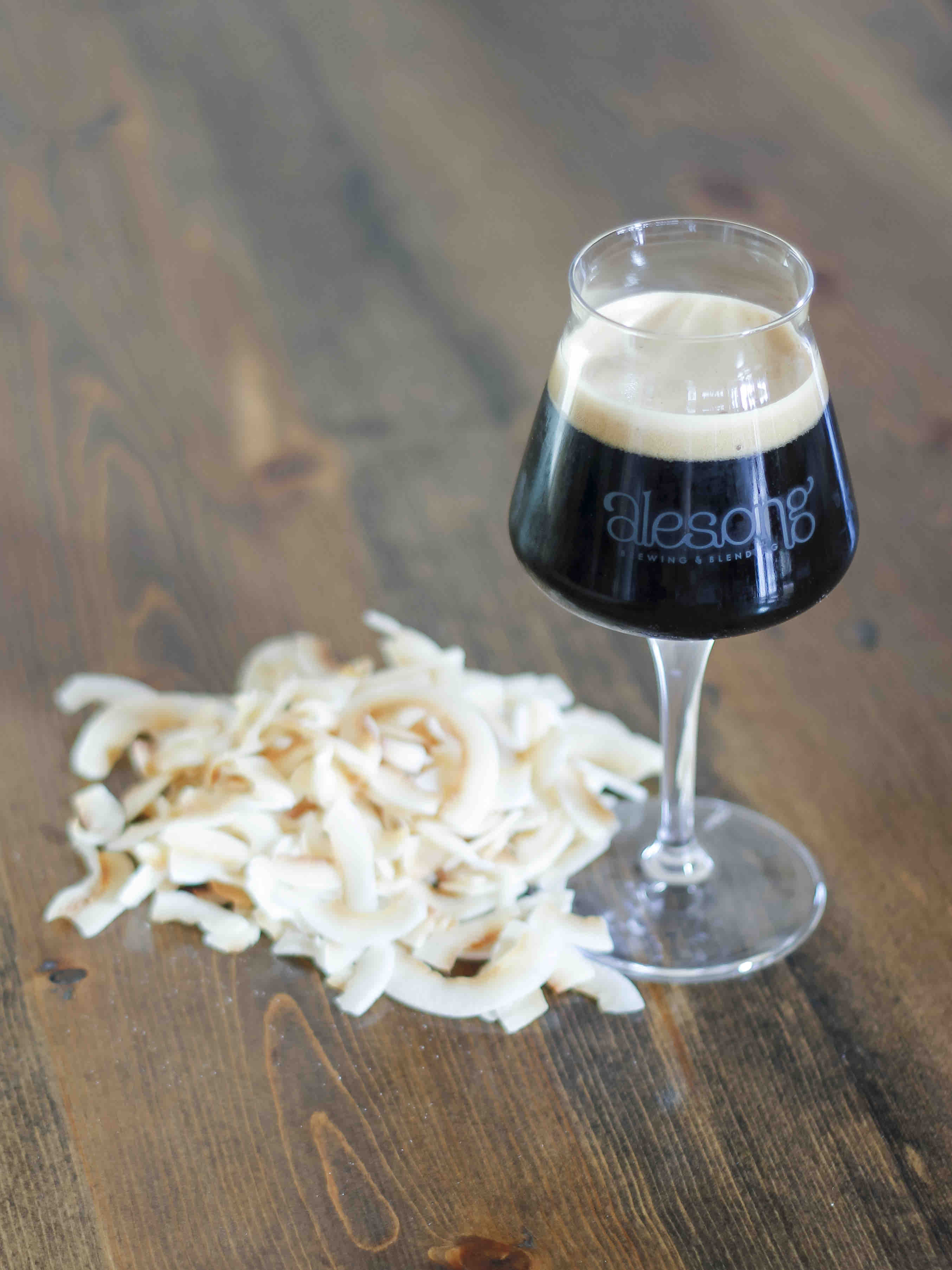 November is shaping up to be a big month for Alesong Brewing & Blending. The Eugene based brewer is set to release its Fall 2021 Barrel-Aged Beer lineup.
Four new barrel-aged beers will be packaged in bottles that'll debut on November 12th in Eugene and on November 17th in Portland. This fall's release includes two velvety bourbon-barrel-aged stouts, a cocktail-inspired strong ale also aged in bourbon barrels, and a refreshing and vibrant fruit beer showcasing some amazing blueberries from King Estate's biodynamic gardens
Alesong Brewing & Blending Fall 2021 Releases:
Rhino Suit— This year's version of our rich and chocolatey, bourbon-barrel-aged imperial milk stout may be the best Rhino Suit yet! (Full Distribution)
Coconut Rhino Suit — Mountains of toasted coconut take an already decadent beer to new heights of dessert ecstasy! (Full Distribution)
Kind of Blue— 900 pounds of the most delicious, biodynamic blueberries grown right next door burst from the glass of this tart oak-aged, blonde ale! (Club & Tasting Room)
Old Fashioned— Hitting all the right notes of bourbon, caramel, vanilla and fresh orange peel, you're going to be reaching for a lowball glass! (Club Only)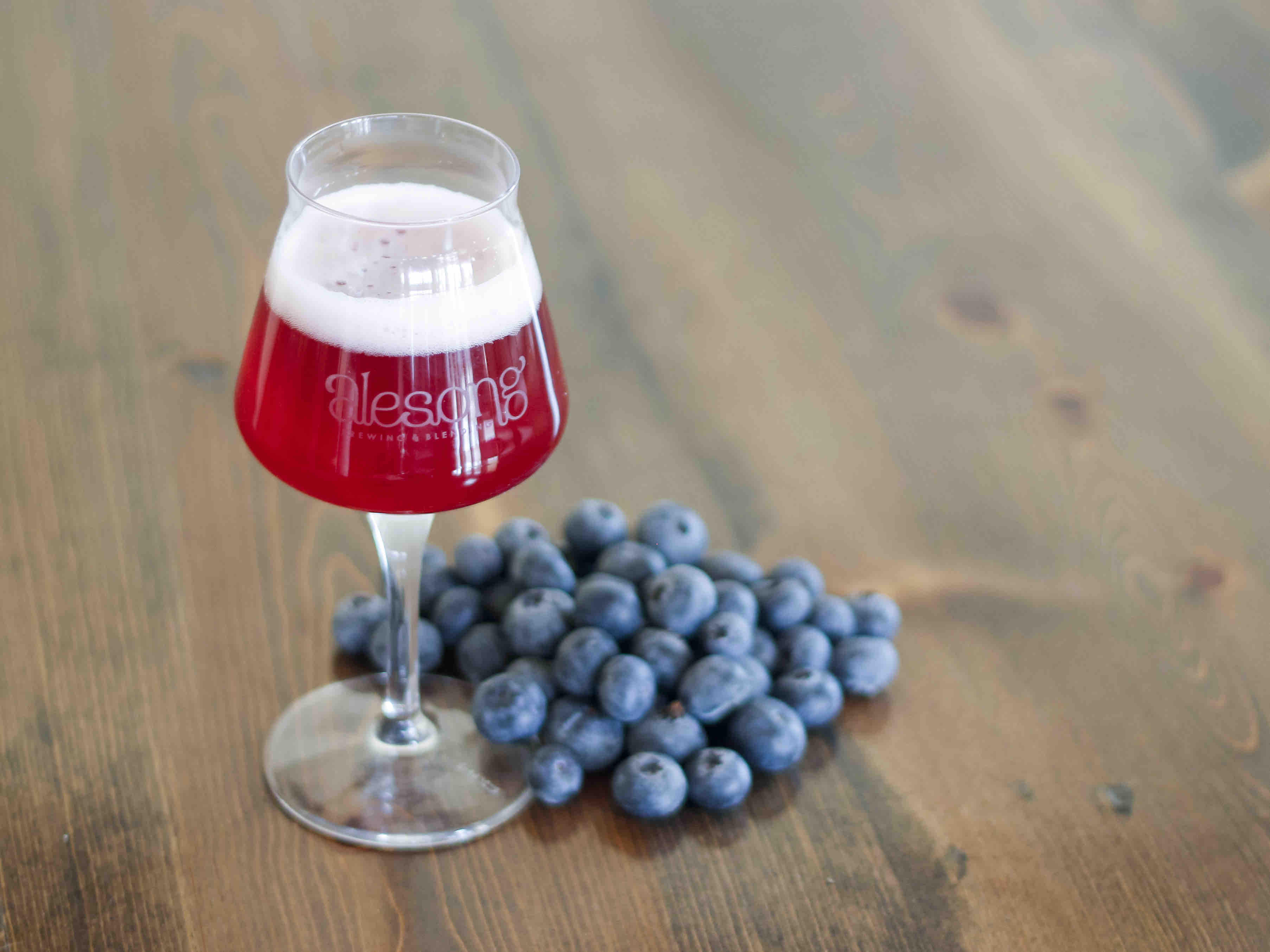 Both Rhino Suit and Coconut Rhino Suit will be available at retailers throughout the Pacific Northwest beginning in mid-November. But to get your hands on Kind of Blue and the cocktail-inspired Old Fashioned, these two will only be available at the tasting rooms and to Blender's Circle bottle club members respectively.
"When the weather starts to turn here in the Willamette Valley, it's time to reach for some bigger beers," stated Brian Coombs, Alesong co-founder and Production Manager, in a statement. "We've got you set with some rich bourbon barrel-aged beers to pair with a cozy seat by the fire on a rainy day."  He added, "And for your lighter cravings, we are really proud of this version of Kind of Blue, as it's definitely the most amazing berry expression we've ever achieved in a blueberry beer."
Over the course of the next month, Alesong will be busy with a full calendar of events that will take them from Eugene to Portland. Here's a preview of what to expect…
10/30-31: Haunted Market from 6-8pm at Alesong on 5th
11/4: Engage with Alesong Happy Hour Kick-off from 5-7pm at Alesong on 5th
11/4-28: Alesong & ColdFire Portland Pop-Up at Function PDX

11/4: Kick-off Event with the Alesong Crew on site
11/17: Portland Release
11/20: Meet the Brewer from 4-7pm

CLOSED TO THE PUBLIC – Become a member to join in!

11/12-14 & 19-21: Fall Blender's Circle Release Party at the Brewery
11/16: Fall Blender's Circle Weekday Release Party at Alesong on 5th

11/26: Night of a Thousand Stars Holiday Tree Lighting at Alesong on 5th
11/26-28: Thanksgiving Weekend Open House at the Brewery

Open to the public, no reservations required! Learn more by clicking here!
To join the Alesong Brewing & Blending Blender's Circle Club, click here.