Alesong Brewing & Blending Set to Release Four New Blends in February 2022
|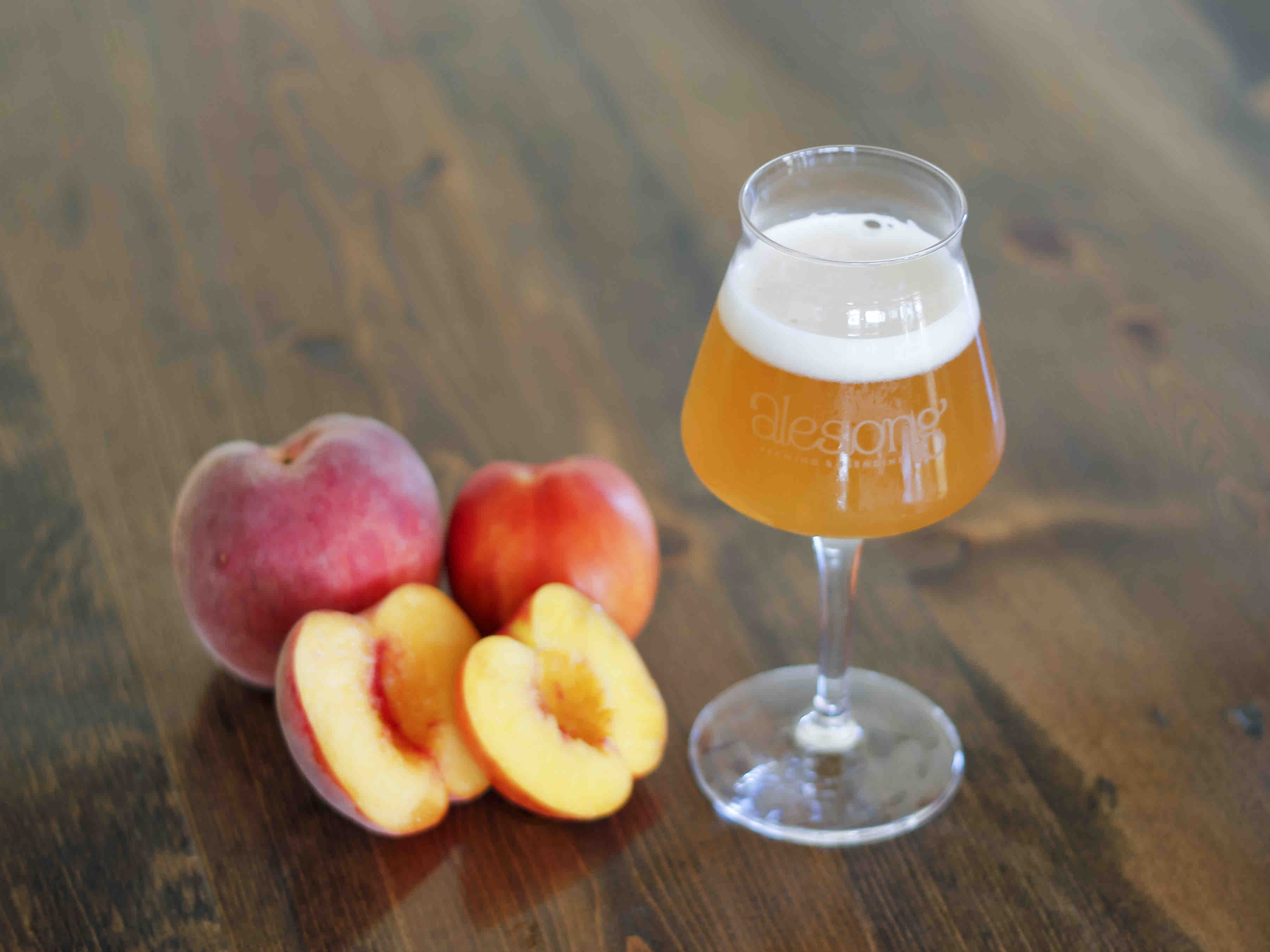 FOR IMMEDIATE RELEASE: Eugene's Alesong Brewing & Blending is set to release four new barrel-aged blends to brighten the winter season on February 11th. Headlining this winter's release is a new vintage of Stonefruit Symphony, which just won a gold medal in the Belgian Fruit Beer category at the 2021 Great American Beer Festival® (GABF).
Additional new beers making their debut include a malt-forward scotch ale and a coffee-infused Belgian dark strong ale, both aged in bourbon barrels, and a brilliant fruit beer highlighting exquisite raspberries from King Estate's biodynamic gardens. The new beers are as follows:
Stonefruit Symphony— Hot on the heels of winning a GOLD medal at GABF, this year's vintage is juicy and refreshing from NW-grown peaches and nectarines! (Full Distribution)
Framboise— Made with fresh King Estate raspberries and aged in our newest French oak foeder, this tart stunner is full of jammy fruit aromas and flavors! (Club & Tasting Room Only)
Kentucky Kilt— Rich and malt-forward, this bourbon barrel-aged scotch ale was given a boost with vanilla beans and is dangerously drinkable! (Full Distribution)
Koffie— Aged in bourbon barrels and finished on whole, locally-roasted coffee beans, this Belgian dark strong ale is the perfect choice for dark winter days! (Club Only)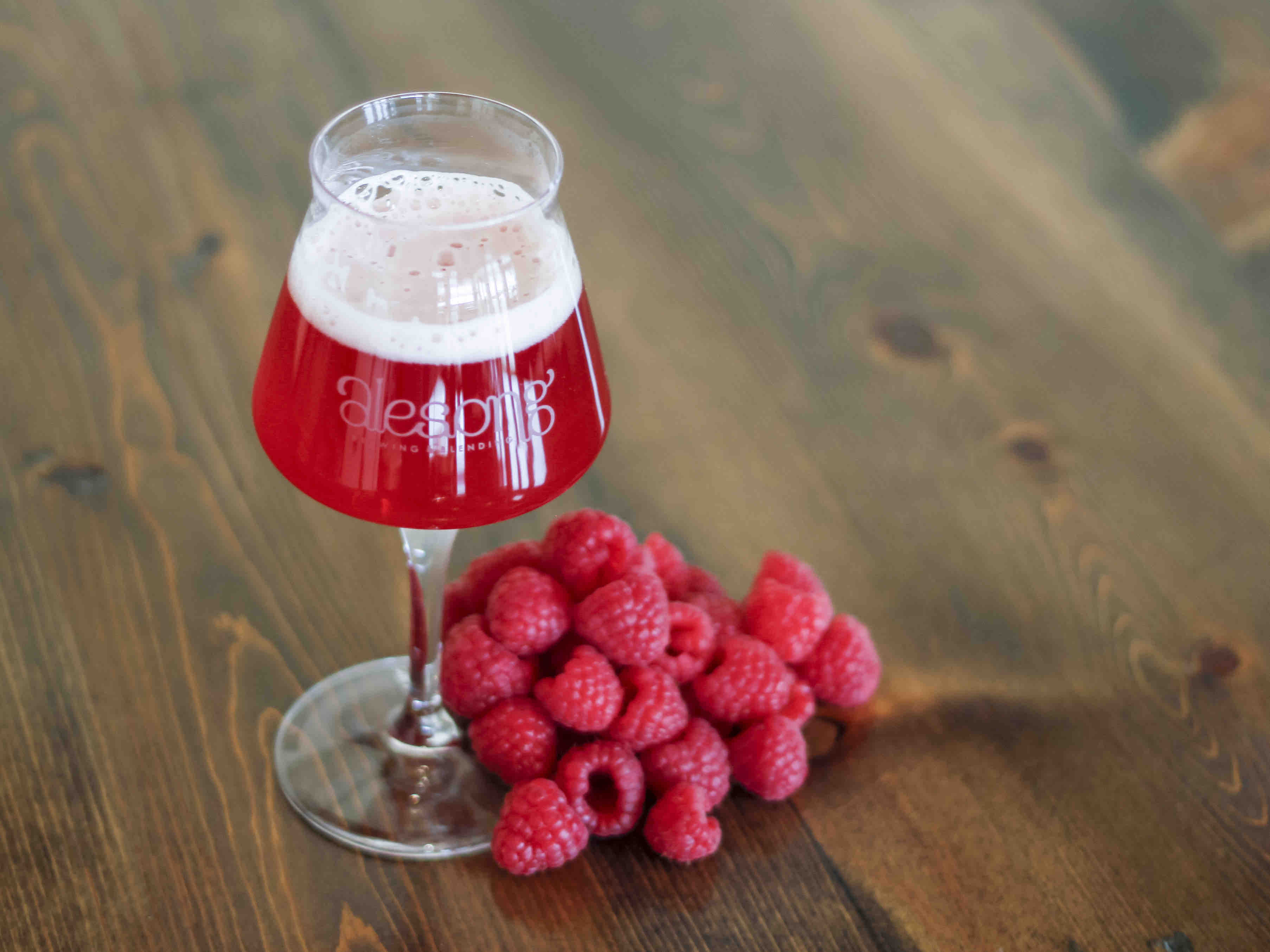 Stonefruit Symphony and Kentucky Kilt will both be available at retailers throughout the Pacific Northwest beginning mid-February, while our raspberry offering, Framboise, and coffee bean infused Koffie will only be available at the tasting rooms and to Blender's Circle bottle club members respectively.
Alesong co-founder and Brewmaster, Matt Van Wyk, noted the focus on hyperlocal suppliers in this season's beers. "We were able to get our hands on some of the highest quality fruit we could find this last year, and it's made all the difference. We continue to appreciate the relationship we have with our neighbor, King Estate Winery, to incorporate locally sourced fruit from the closest proximity possible. For Koffie, we were able to use freshly roasted coffee beans from local shop Coffee Plant Roaster to finish out the beer. It was pretty incredible to be able to watch the beans be roasted and to put them in the beer the same day. We're very lucky to have the local resources that we do, and it's added so much more significance to the beers we create."
More information on each of the new beers can be found on the Alesong Brewing & Blending blog.
ABOUT ALESONG BREWING AND BLENDING: Alesong Brewing and Blending is a small artisan brewery based in the heart of Southern Willamette Valley wine country with a public tasting room in downtown Eugene. The all-barrel-aged brewery crafts unique and small-batch beers, brewing both wild and non-wild styles that span the flavor spectrum. Once the beer in barrels has matured, the team samples and selects each barrel individually to blend. Paying homage to old-world Lambic blenders and artisan winemakers, Alesong believes that the final, balanced blend of a barrel-aged beer is much more complex and satisfying than the sum of its parts or each individual barrel by itself. For more information, visit alesongbrewing.com.