Alesong Brewing & Blending To Host Quarterly Bottle Release At New Tasting Room
|
Looking for a beery adventure over the upcoming Labor Day weekend? Alesong Brewing & Blending has you covered, as it will host its next Quarterly Beer Release at its new Tasting Room in Eugene's wine country.
On Sunday, September 3rd from Noon-8:00pm Alesong Brewing and Blending will release five new bottles; Pinot Spontanée, Kind of Blue, French 75, Bailey's Joy, and Oregon Honey. All five of these beers will be paired ice cream. There will also be a food cart on site.
"After a handful of releases in the parking lot, we finally have a place that we're just as proud of as the new beers we're releasing!" says cofounder Matt Van Wyk in a statement. "We're also excited to celebrate after the Ducks get their first win of the season that Saturday!"
Alesong Brewing & Blending Quarterly Beers:
Pinot Spontanée – Barrel-aged wild ale spontaneously fermented on Pinot Noir must.
Kind of Blue – Barrel-aged wild ale refermented on blueberries.
French 75 – Brett saison aged in gin barrels with lemon zest and spices.
Bailey's Joy – Almond Joy-inspired, imperial milk stout aged in bourbon barrels with coconut and cocoa.
Oregon Honey – Farmhouse ale brewed with Oregon-grown malts and local wildflower honey.
To receive the first opportunity to purchase these five bottles sign up for the Alesong mailing list here – alesongbrewing.com/join. For members who purchase bottles during the online presale, orders will be ready for pickup and free samples will be available of each, accompanied by carefully paired ice cream samples.
Non-mailing list members are also welcome – tastes of our newest release with ice cream pairing will be available for purchase at $20 as well as bottles of the new release depending on availability after the presale.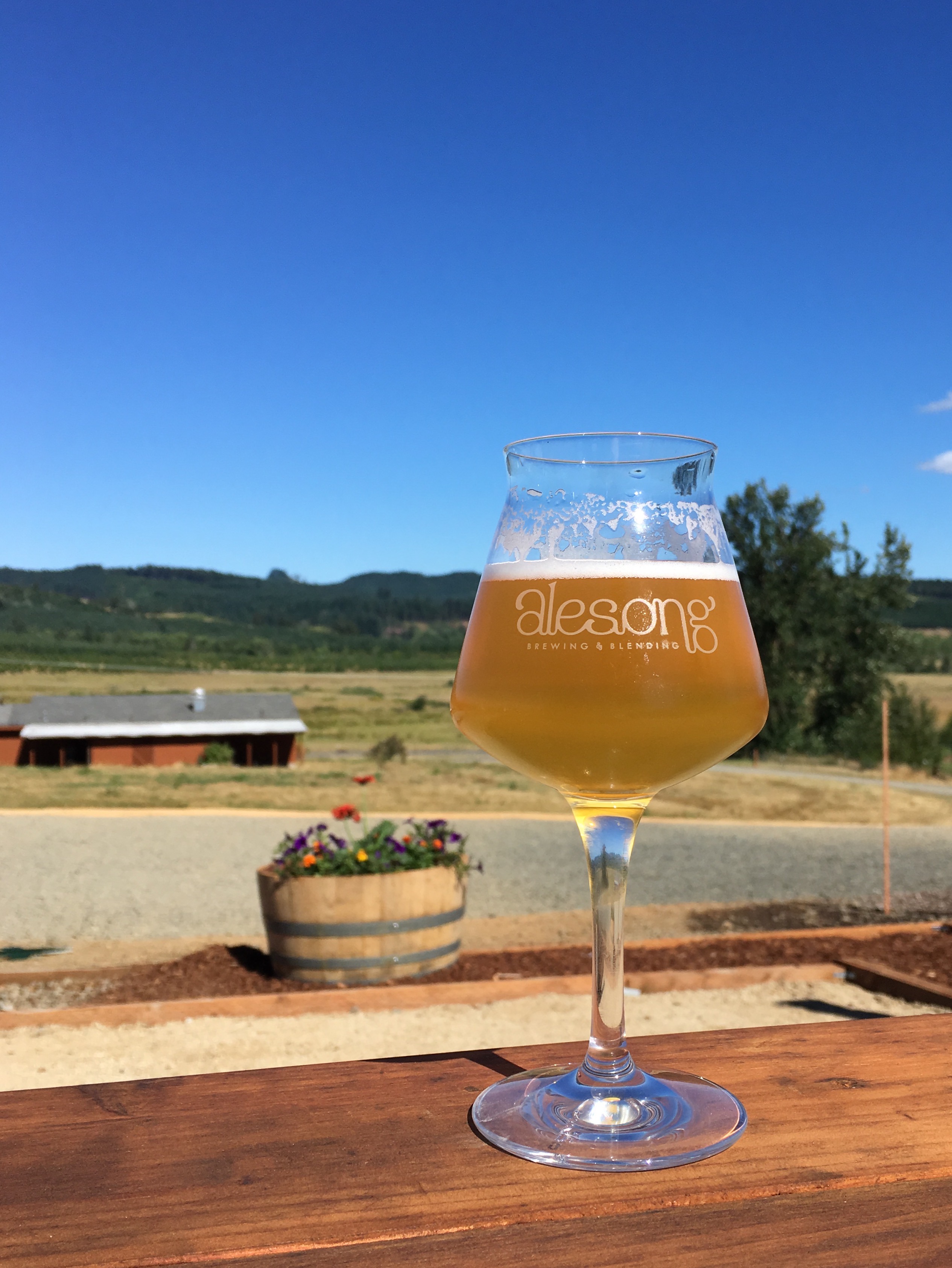 As always Alesong Brewing & Blending Tasting Room is open to all ages Friday through Sunday from Noon-8:00pm.
Alesong Brewing & Blending
80848 Territorial Hwy
Eugene, OR 97405