Anderson Valley Brewing Gets A Jump on Winter as it Releases Winter Solstice Ale
|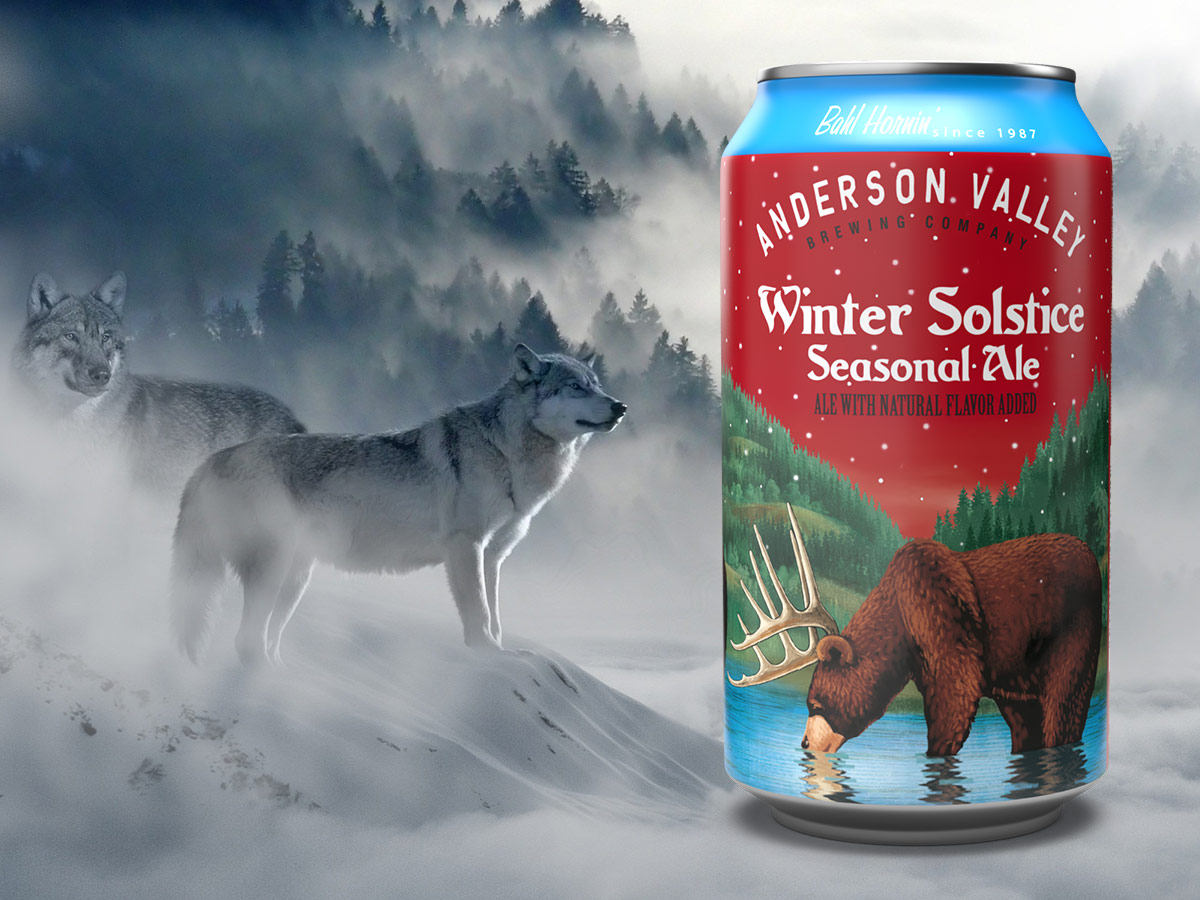 Though we have not even entered the Fall season, Anderson Valley Brewing Company (AVBC) will be releasing its Winter Solstice Ale a bit early this year. In a joking way, the brewery wants to get its final seasonal beer released to get the year 2020 behind us.
"It's not our idea," AVBC President Kevin McGee wrote in a statement. "Andy Ingram and the good folks at Four Peaks Brewing in Arizona released their fall seasonal a month early to help move 2020 along and we thought that was brilliant, so we're trying to do our part."
Winter Solstice is Anderson Valley's take on the classic style of a winter warmer. It's great to see the brewery continue to brew this beer as this beer style has seemed to have lost its appeal through the years as it's a style we enjoy during the cooler, damp months.
Brewed with Northern Brewer and Chinook hops with malt bill of Pale Two-Row, Crystal, Munich, and Oat Flakes, Winter Solstice pours a deep amber hue with a rich mouthfeel. Hints of toffee, spice, and caramel tease the senses that makes for a perfect sipper at 6.9% ABV. Suggest food pairings include roasted almonds, candied yams, baked spiral ham, pumpkin pie, Brie, and Aged Cheddar.
When asked how the beer release might bring about the temporal displacement effect McGee said in a statement, "I'm not sure but I think that might be something to work out over a few Winter Solstices. Besides," McGee continued, "our Winter Solstice is a really fantastic beer and it's a great reason to open one early."
To locate Winter Solstice Ale or any other AVBC beer use the brewery's Beer Finder.