Anderson Valley Brewing Preps New Line of Rotating IPAs for 2022
|
As we enter the New Year, Anderson Valley Brewing Company will celebrate 35 years of brewing in Boonville, California. Best known for its Boont Amber Ale, the brewery was also one of the innovators of the West Coast IPA. Now 35 years later, the brewer has announced a new series of rotating IPAs.
For 2022, Anderson Valley will release Crisp IPA, Double IPA, Juicy Session IPA, and West Coast IPA. Each IPA features a new recipe and will be released on a rotating basis with the seasons. Here are descriptions on each of the four IPAs.
Crisp IPA is bright and snappy with a healthy touch of hops and works with the cold part of the season when the frost first starts to bite.
Double IPA features a bigger helping of hops and a full fresh profile that's bursting with life and ready to pair with the arrival of warmer weather in the spring.
Juicy Session IPA is a beer that you'll keep coming back to again, and again…and again. Made for a laid back late summer day it won't fill you up and pairs with sandy board shorts and picnics.
West Coast IPA has come to define the contemporary IPA genre. From its classic hop profile and modern flavors it'll warm you up as the temperatures start to dip in the fall.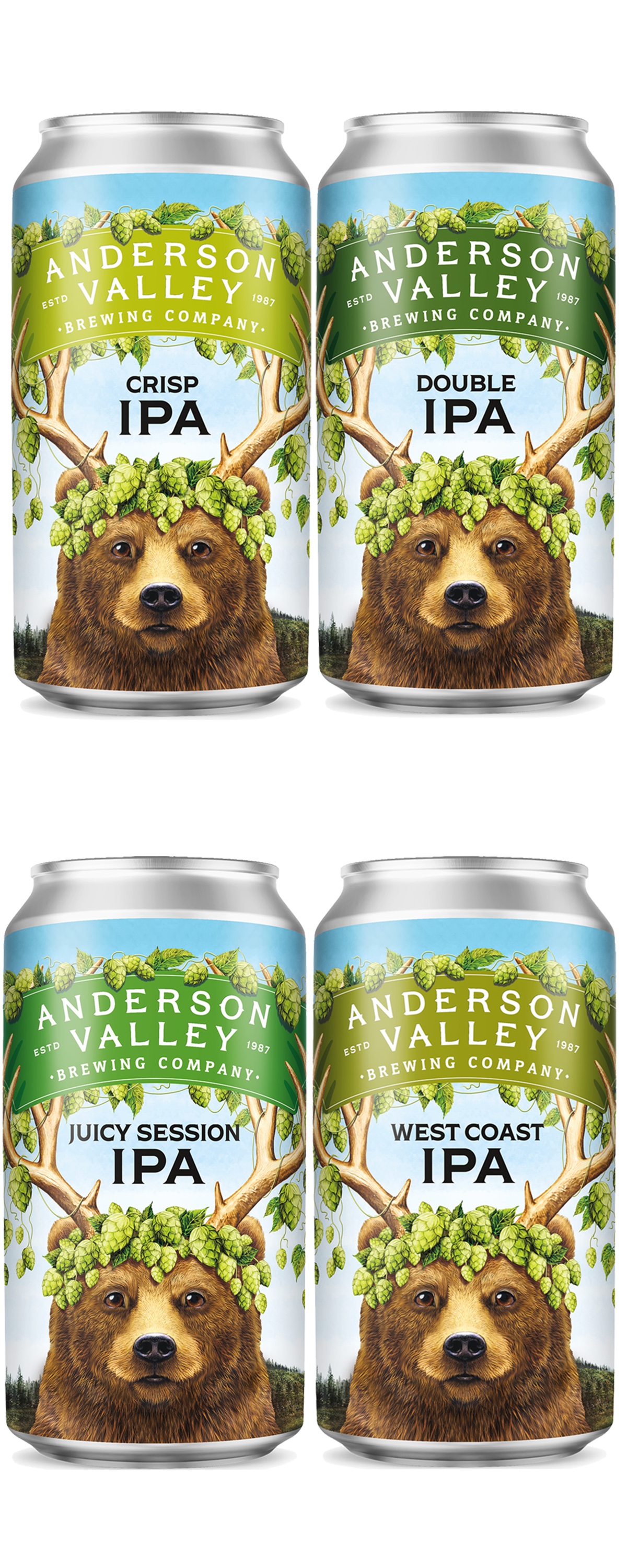 Also in the New Year, Anderson Valley Brewing will be launching Project 35 that honors the brewery's 35th anniversary. This draft only beer series is brewed to get beer lovers back in bars to meet up with friends over a pint or two of beer.
And for those wondering the status of the The Legendary Boonville Beer Festival, it will return in 2022 on Saturday, April 23rd!