APEX Hosts Firestone Walker Release of 2021 PNC – Barrel Aged Imperial Buckwheat Stout
|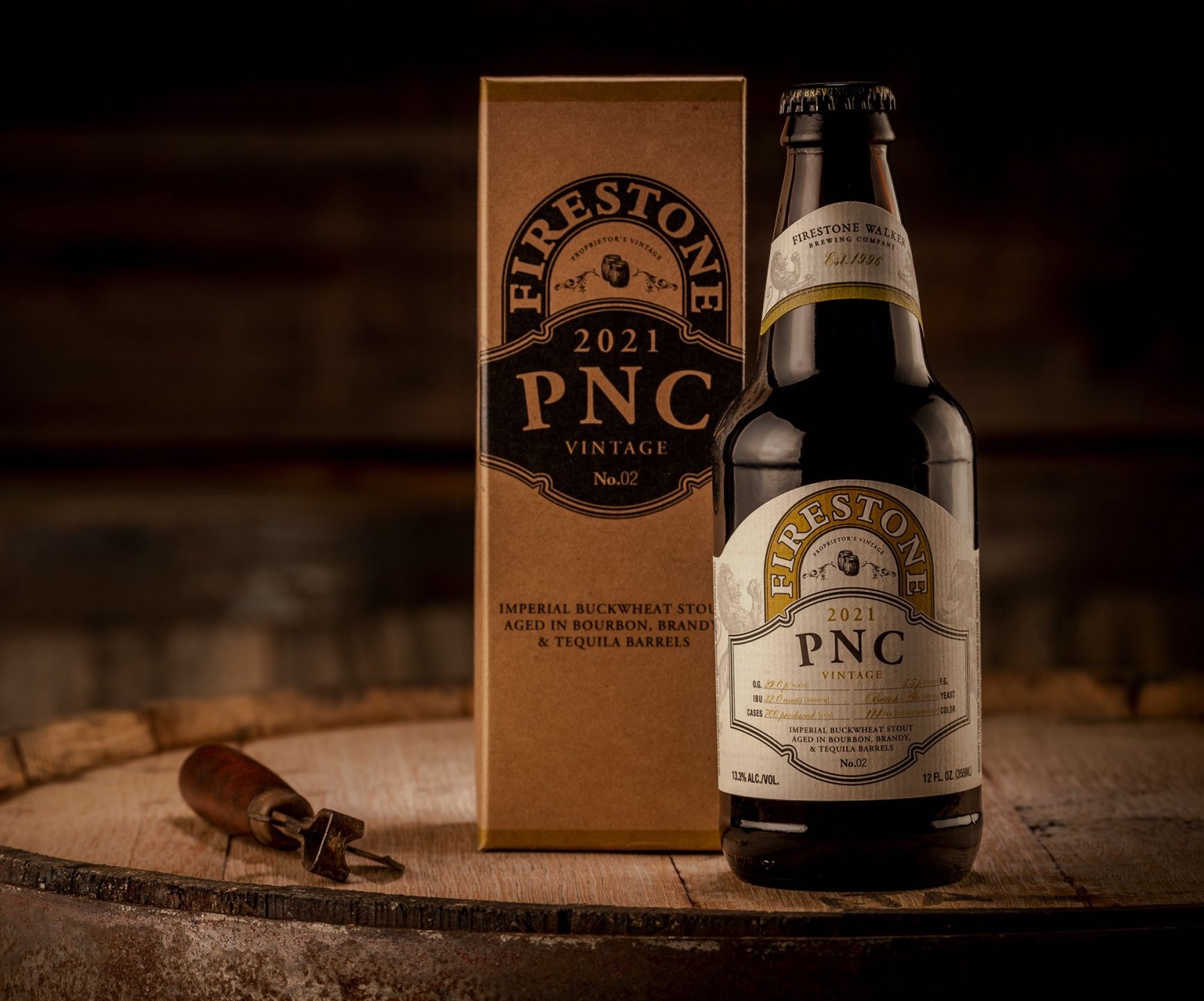 About a decade ago, a handful of publicans from across the United States formed the Publican National Committee (PNC). Firestone Walker Brewing was invited by these publicans to brew a barrel-aged beer that ended up being PNC, an Imperial Buckwheat Stout aged in Tequila Barrels.
When the PNC formed, the late Don Younger of Horse Brass Pub was unanimously elected at group's President for Life. The select group of PNC members includes Jesse McCann of APEX here in Portland among the half dozen or so of acclaimed beer bars. Because of this membership, APEX will be the only bar in Portland selling the 2021 vintage of PNC on draft and in bottles to go.
According to Firestone Walker, PNC was first made years ago in commemoration of American "publicans"–those who ran the craft pubs where its beers were served. This group of publicans held an annual dinner gathering during the Great American Beer Festival in Colorado.
"Every year, they'd invite one brewer to join them, and then later hatched a plan to do a collaboration beer each year," recalls Brewmaster Matt Brynildson, in a statement. "We were the only brewery to do it twice, and it was a real special honor."
When Firestone Walker's PNC was first released in 2013, the beer was aged in former tequila barrels. Since that first release, PNC has endured as a cult favorite from Firestone Walker, made periodically in small batches with limited availability. This 2021 edition is the first PNC release underwent extended aging for 24 months in bourbon, brandy and tequila barrels, providing for maximum smoothness and barrel integration. The result is a bold and deliciously complex beer, with a gothic symphony of flavors that sits at 13.3% ABV.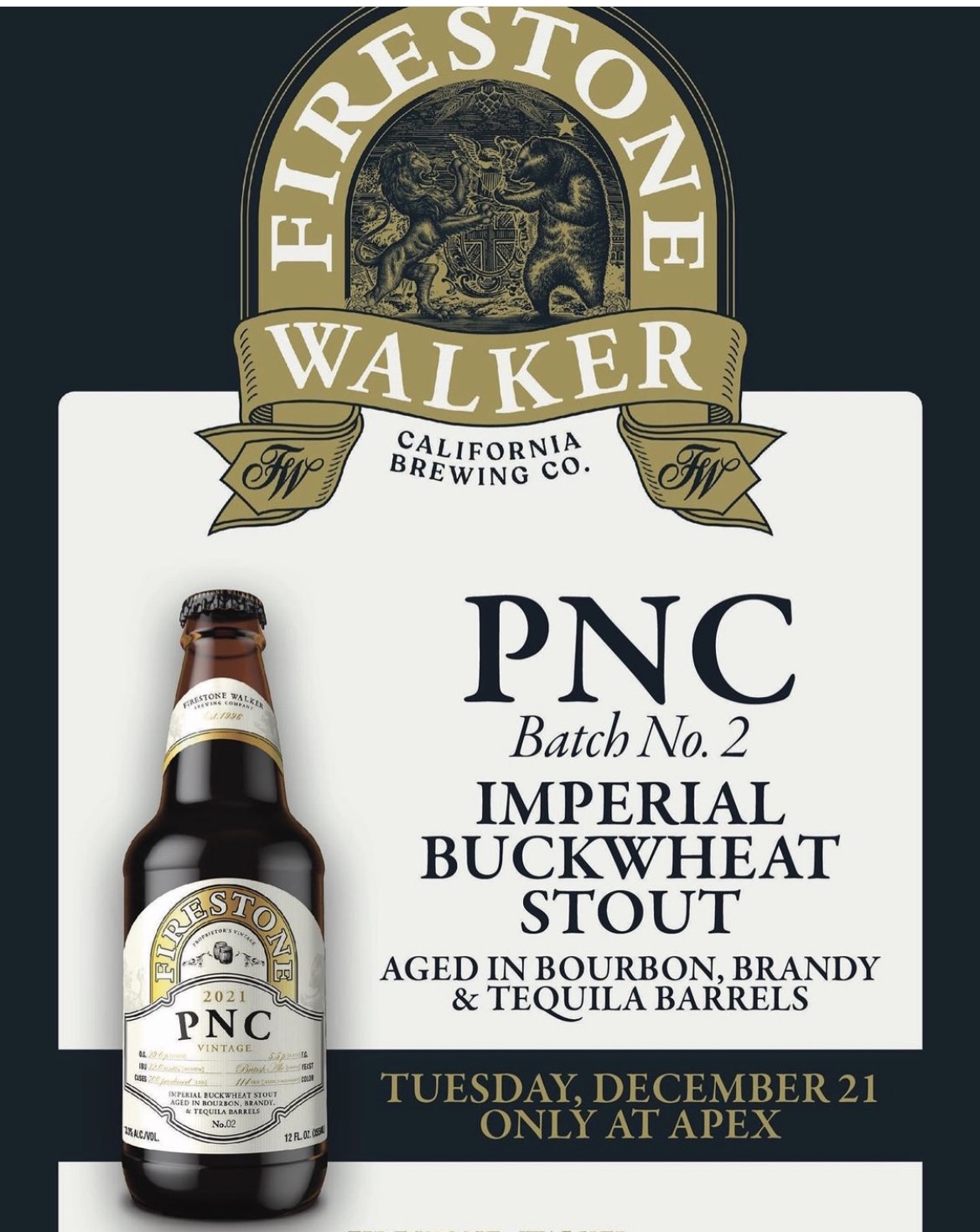 The 2021 vintage of PNC is a very limited beer as only 700 cases of 12oz bottles were packaged. These originally went on-sale only at Firestone Walker locations in late November. Fortunately for those of us in Portland, APEX has secured a limited supply of draft and bottles of 2021 PNC.
On Tuesday, December 21st, the darkest day of the year, APEX will offer both 2013 PNC and 2021 PNC on draft for your enjoyment side by side beginning at 3:00pm. APEX is one of only five places on the west coast where PNC will be available.
In addition to the two vintages of PNC on draft, APEX will have a very limited supply of bottles of both beers. The 2013 vintage is packaged in 22oz bottles while the current vintage is in 12oz bottles. If you take home a bottle of each vintage, APEX will knock $10 off the price.
APEX Bar
1216 SE Division Street
Portland, OR 97202