Aslan & Bitburger Collaborate on Organic Dry-Hopped Pils
|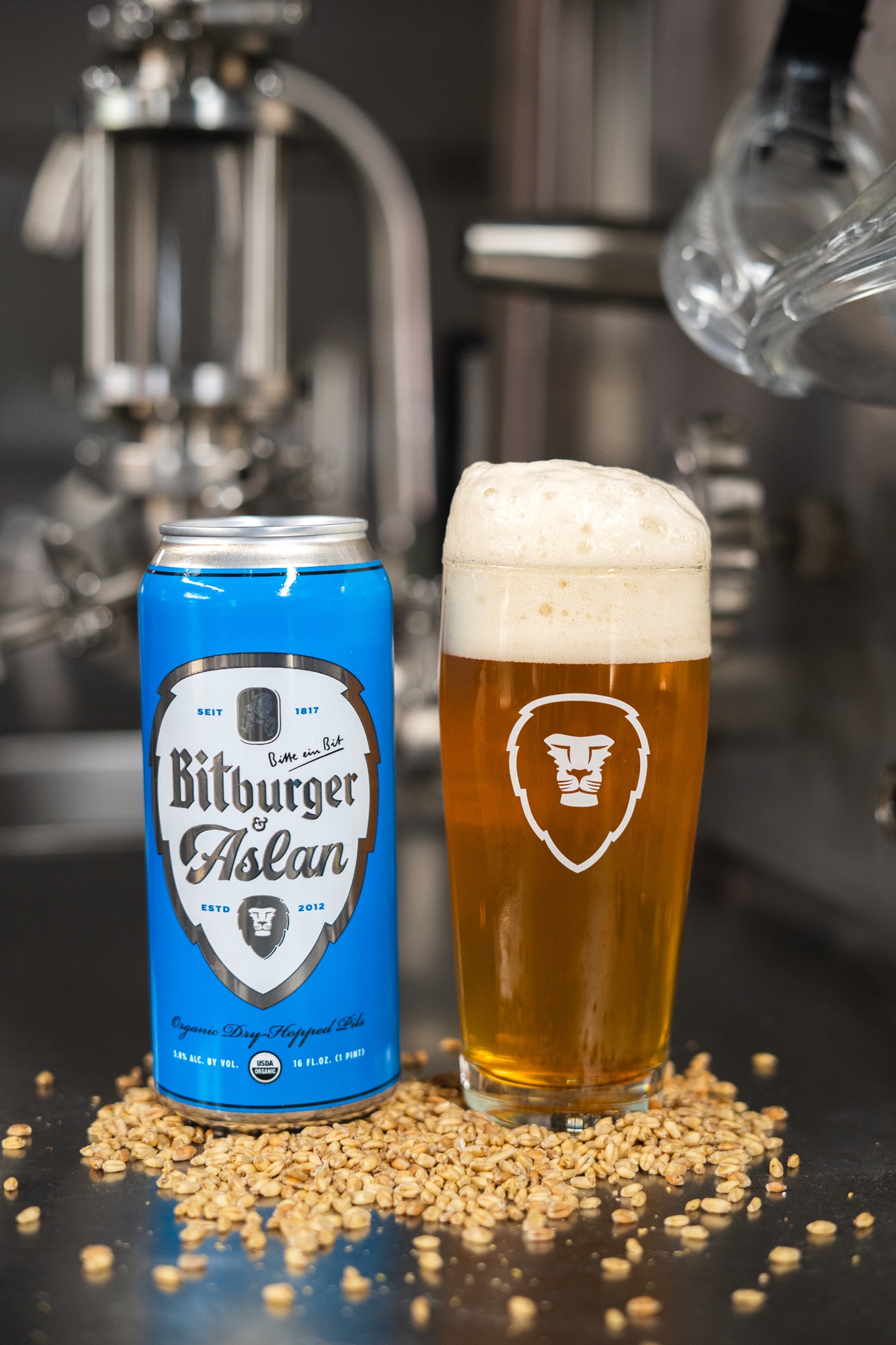 Aslan Brewing Co | Bellingham, WA | Get ready for the best organic lagerbier we've brewed yet! Why is it the best, you ask? It's the best because it was brewed with lagerbier experts all the way from Germany: Bitburger Brewery!
Turning 40 is no small occasion. When Sebastian Ellies, Executive VP of Bitburger's International Division, realized his 40th birthday celebration trip aligned with a stop in Seattle, he wasted no time in reaching out to his favorite brewery in the PNW about making a beer together. The team at Aslan first met the Bitburger folks in Portland, OR, on a night that involved many lagers and lots of laughter. We knew we made new friends, but didn't know we'd be lucky enough to brew a beer together in Bellingham with one of the best breweries in the world. One Zoom call between Germany and Washington and the date was set! Aslan was honored to host the Bitburger crew for a brew day in early August.
Aslan's head brewer, Austin Umbinetti-Hutton, and Bitburger's Creative Brew Head, Stefan Meyna, worked together to create a recipe that reflects a fresh take on pilsner. As you can imagine, Austin was very excited to collaborate with such a highly respected lager brewer–the man has a PhD in brewing science!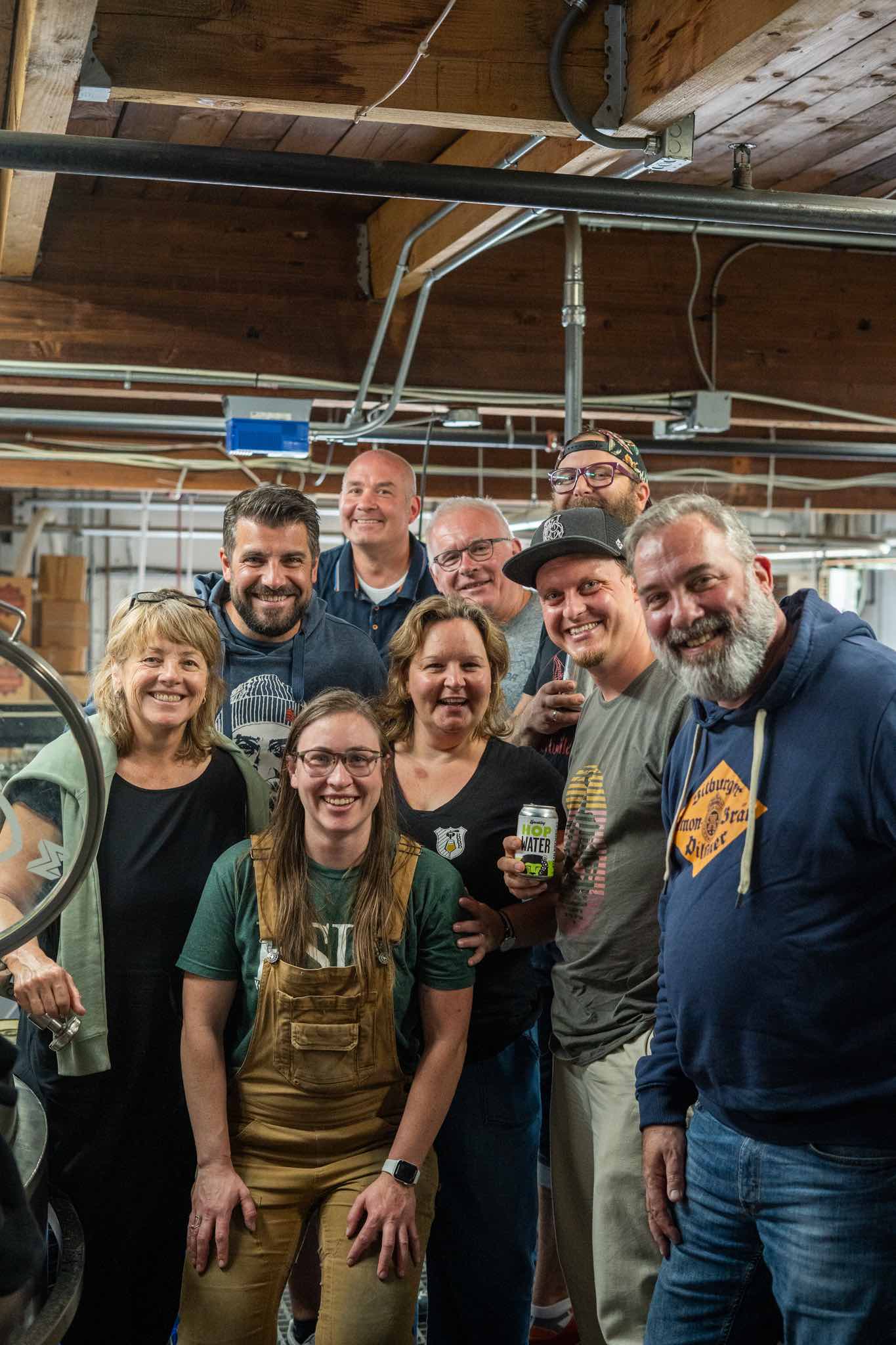 They agreed on an organic Dry-Hopped Pils, choosing a blend of classic and modern hops to accentuate the flavors they wanted. The result? Aslan x Bitburger's Organic Dry-Hopped Pils is an incredibly well-balanced beer. Notes of orange marmalade, bread crust, and sweet pine blend with a mild bitterness. It's truly a delight to drink.
Bitburger Brewery was founded in 1817 and is headquartered in Bitburg, Germany. Bitburger is most known for their Premium Pils–which is the third best selling beer in Germany and the number one draft beer in the nation.
This pils is available in bright, blue, 16 oz cans in Washington, Oregon, California, and Idaho.