Away Days + Bottleworks + Ltd Edition Sushi Japanese Rice Lager
|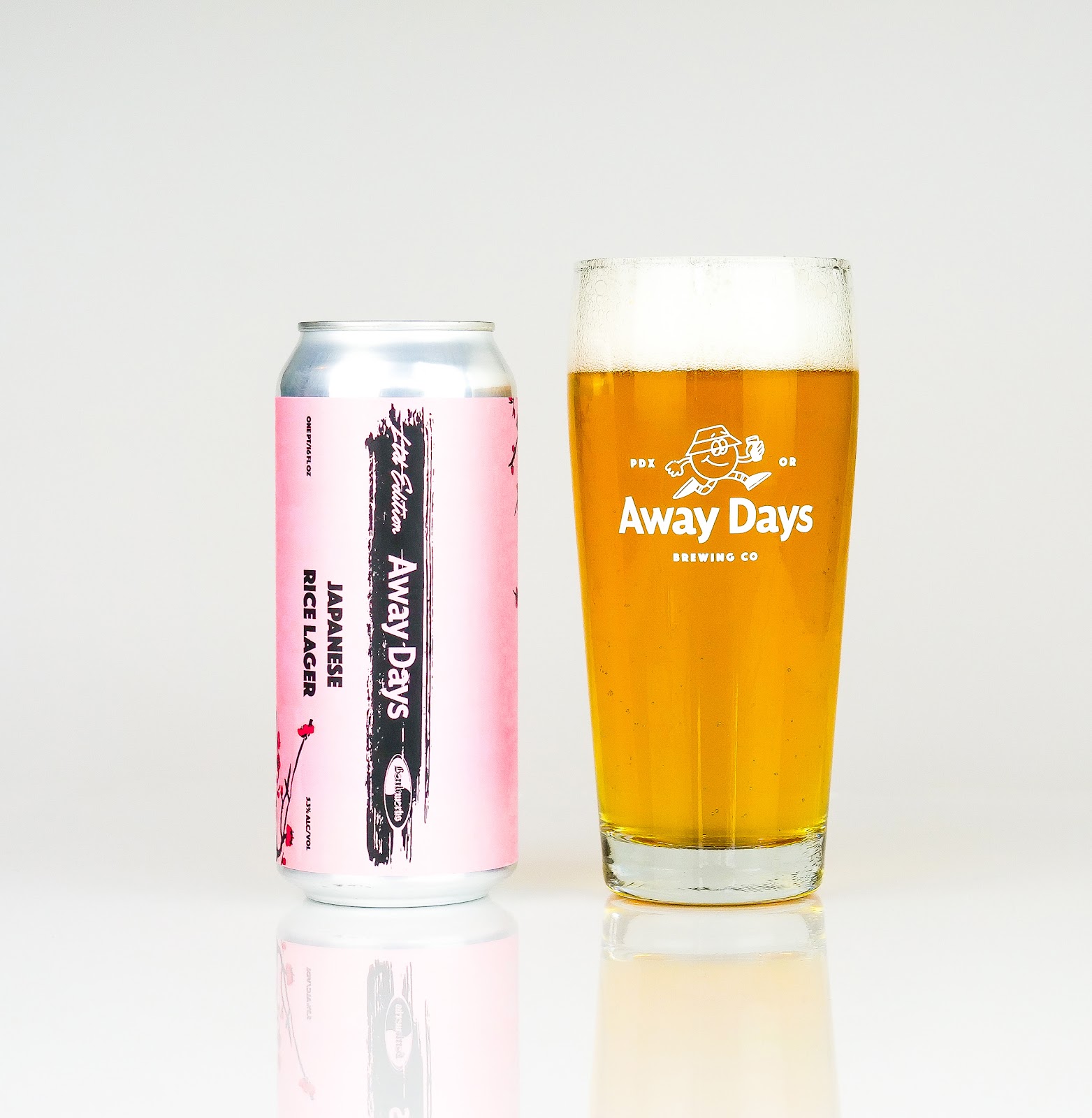 On its latest beer release, Away Days Brewing Co. has partnered with Bottleworks and Ltd Edition Sushi on Japanese Rice Lager. The Portland brewer worked with these two Seattle business to help usher in the Pacific Northwest's cherry blossom season.
Japanese Rice Lager will be released on Saturday, April 1 in Seattle at both Ltd Edition Sushi and Bottleworks. Ltd Edition Sushi is hosting a sold out Launch Party that'll feature DJs and sushi snacks in addition to the debut of the beer. Distribution to the Portland metro area will begin on Monday, April 3.
Japanese Rice Lager Description:
This is our collaboration with two of our favorite Seattle friends, Bottleworks and LTD Edition Sushi. All three camps are lovers of lagers so we landed on a Japanese Rice Lager for this brew. We started with one of our favorite malts, Bohemian Pilsner, for an expressive but clean base. A large addition of rice in the beer added a dry and crisp character, difficult to achieve with barley alone. In the kettle we used Saaz hops for an assertive bitterness and the unique spice that only Saaz can provide. We ended the boil with a charge of Huell Melon to bring some bright freshness to celebrate the blooming cherry blossoms here in the Pacific Northwest. Lagered cold for an extended period, this beer is ready to be paired with a sushi dinner, drank at your favorite bottle shop in Wallingford, or in a can for whatever adventure awaits.
The can's label design pulls inspiration from minimal Japanese streetwear with a pop of color and warmth drawn from cherry blossoms and classic Japanese lanterns.
In addition to the beer, there will be a limited amount of Japanese Rice Lager merchandise that includes a Long sleeve tee and branded DJ slip mats, an homage to LTD Edition owners' previous career as a DJ.