Baerlic Brewing Returns With Its Chill Helles Lager
|
Summer beer releases have been arriving in great amounts as of late and Portland's Baerlic Brewing is set to launch its Chill Helles Lager next week. Presale orders for home delivery or pickup are now taking place here.
Not to be confused with the once available Miller Chill that was a lime infused light lager, Chill Helles Lager is its own perfect summer beer. Baerlic describes Chill Helles Lager as offering a delicate balance of rich malt flavor and spicy and floral hops, this beer is as cold as ICE and built for chillin! Fermented and condition'd slow and low for maximum crispness at 4.5% ABV.
"For Chill, we have taken everything we've learned over the last six years of brewing lagers and used it to make the most delicate, the most refreshing and the most relaxing beer we could!" Ben Parsons, co-founder of Baerlic Brewing said in a press release. "This is the kind of beer that we slug down after a hard day in the brewery, so know that it has been very road-tested for extreme drinkability! The result is a beer that takes the edge off just enough to kick back and chill in every way possible."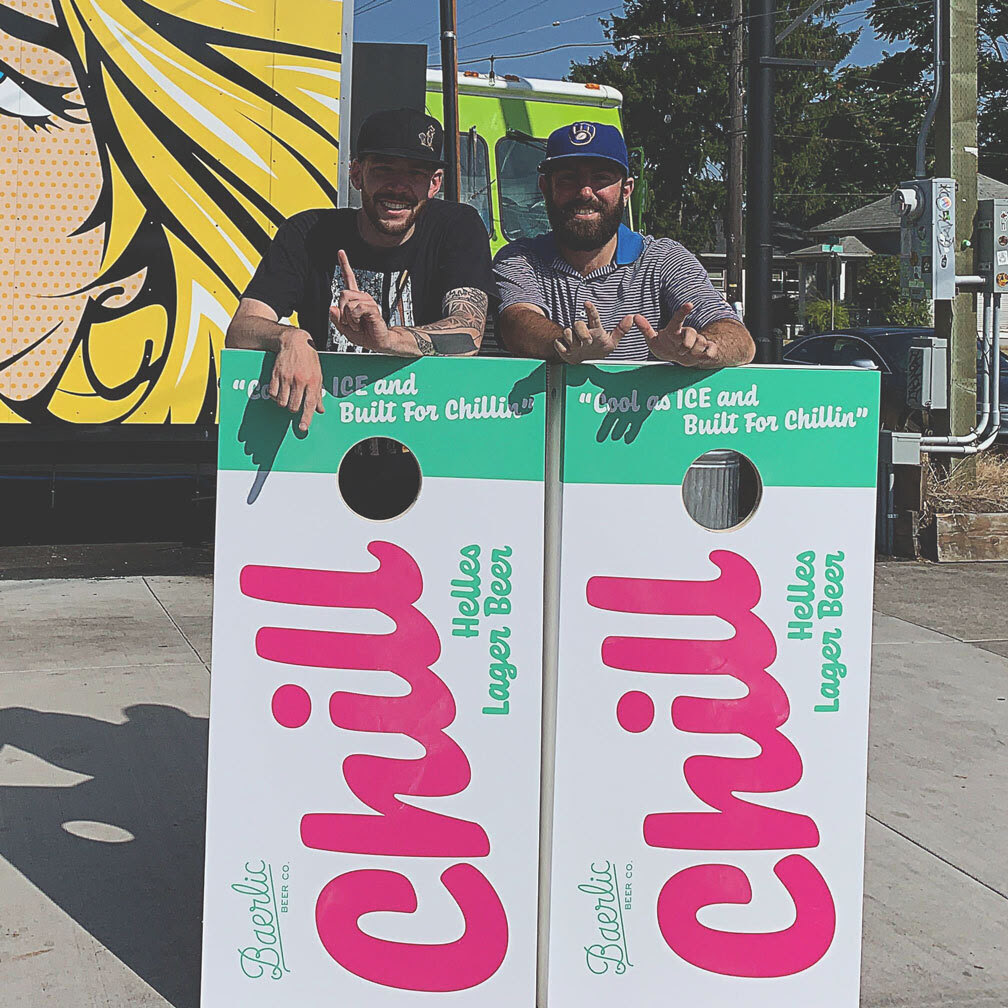 And to kick off the release of Chill, Baerilc will be raffling off a free custom Chill Cornhole Set! All presale orders will give you a chance to win a custom Baerlic Brewing Chill Cornhole Set. The winner will be randomly chosen and announced on Tuesday, May 19th. Place your orders now for a chance to win! Limit (1) One Entry per person, 21 years of age or older.