Baerlic Brewing Triple Can Release – Good Vibes Only Hazy IPA, Nice & Easy Gose, and Milo Oak-Fermented Saison
|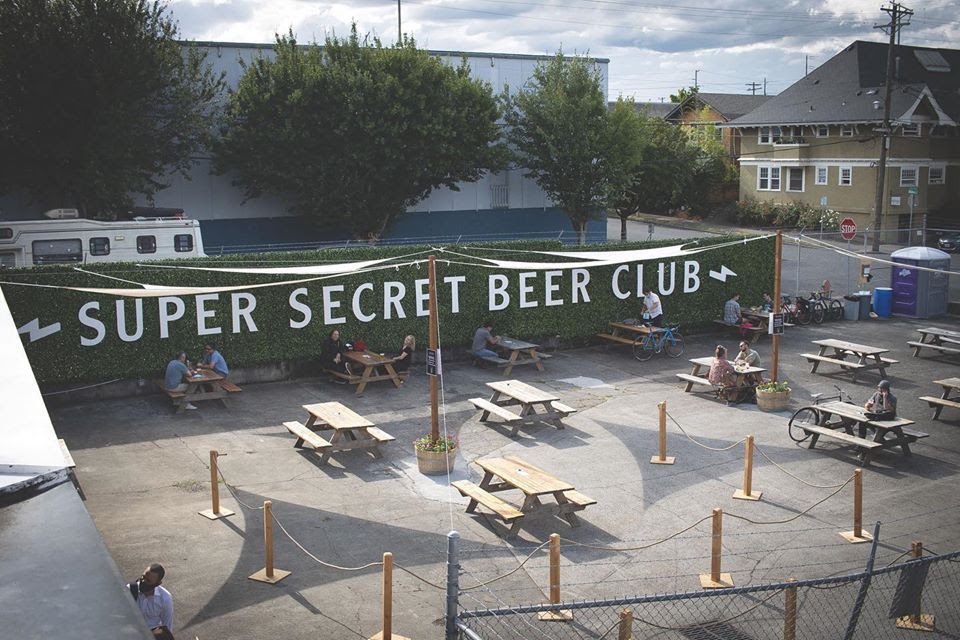 Baerlic Brewing kicks off the weekend with a Triple Can Release for Good Vibes Only Hazy IPA, Nice & Easy Gose, and Milo Oak-Fermented Saison. Presale for these three beers is now live and the beers will be ready for pickup or delivery beginning on Saturday, August 1st.
Here are details on each of the three beers…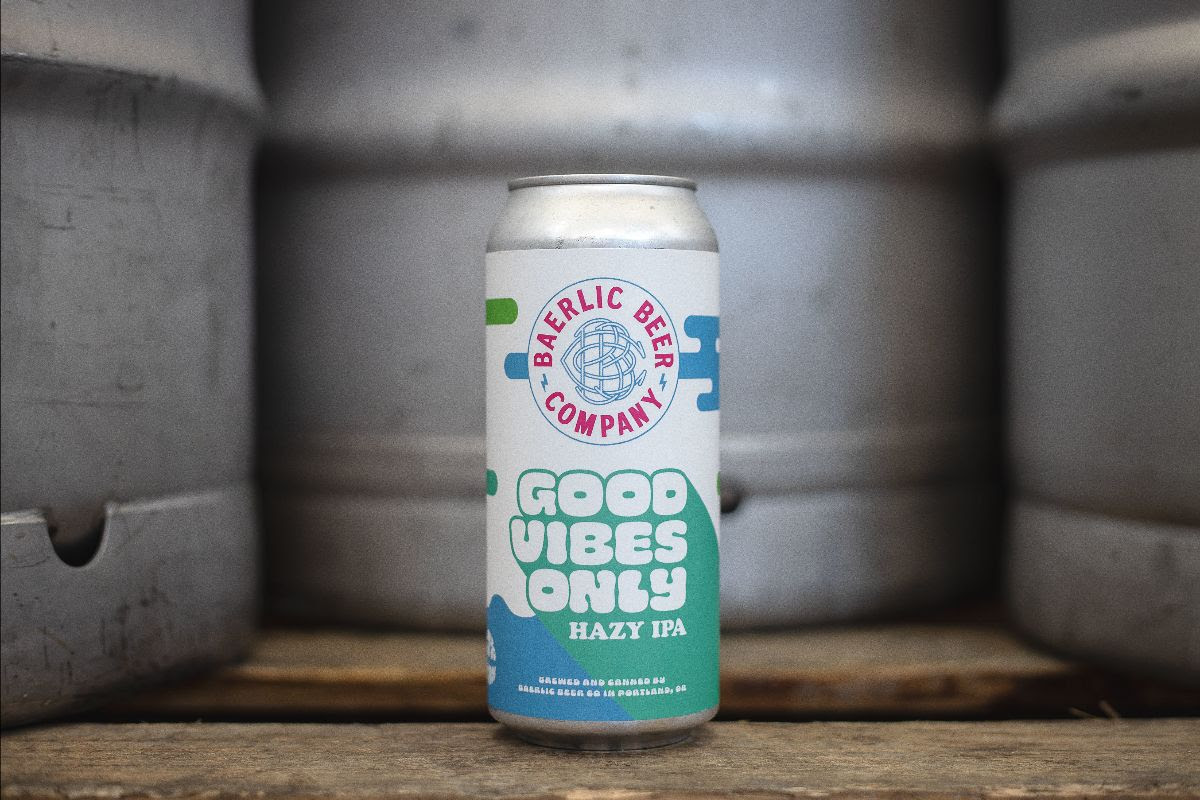 Good Vibes Only Hazy IPA
We keep things positively righteous with a double dose of Centennial and Cashmere hops. Notes of grapefruit, tropical fruit, melon and peach jump out of the glass with whispers of coconut and lemon lime on the finish. It's kinda like what sitting on a tropical beach tastes like and we're getting really good vibes from this one! 6.7% ABV
"Good Vibes Only is a beer built to replace that tropical vacation you probably had to cancel. One of our favorite varieties, we utilize Centennial hops as the foundation of flavor and familiarity, then we layer on a huge dose of Cashmere hops for a tropical fruit, lime and very slightly coconut-y profile. Let this beer warm up for more coconut and demand Good Vibes Only from here on out! " — Ben Parsons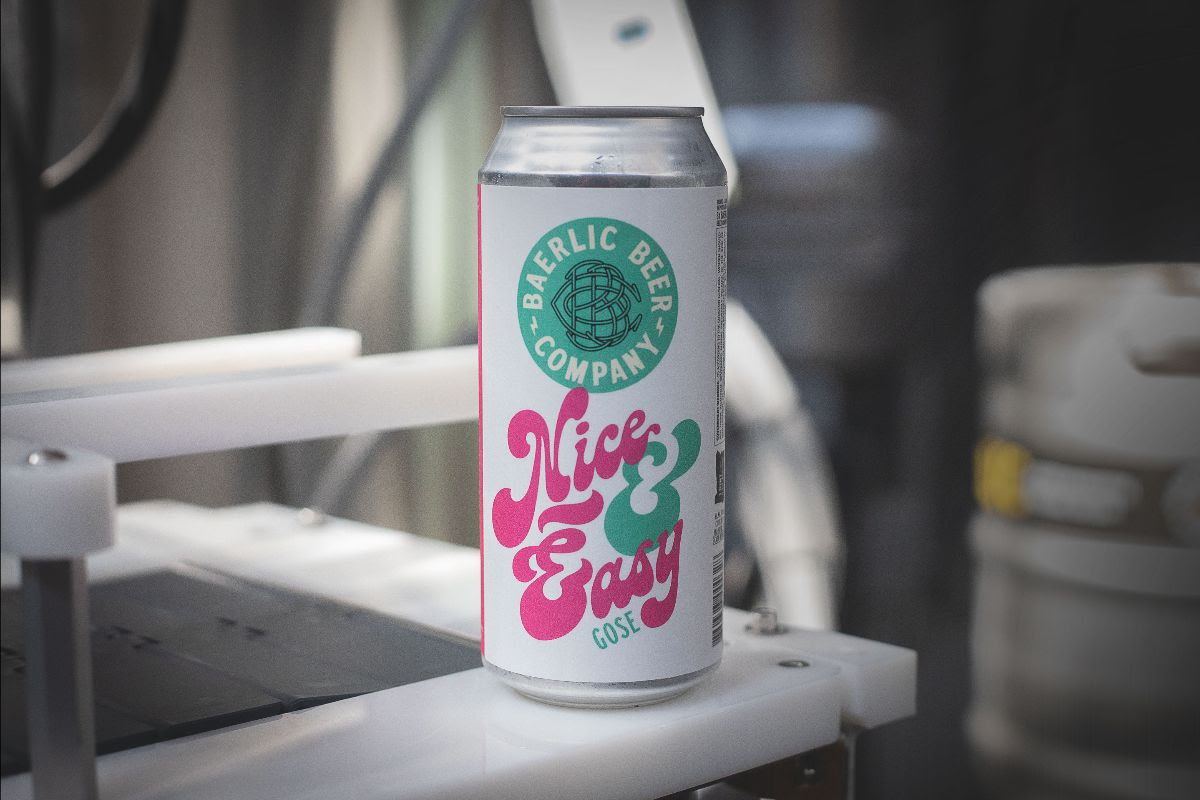 Nice & Easy Gose
Nice & Easy Gose with Oregon coast sea salt. We've revamped the label design to better enhance the crushability of our fan favorite summer beer! Gose (say "gose-uh") is an ancient salty & slightly sour beer originally from Leipzig, Germany. Aromas of sweet oats and bread are complimented by a slightly tart & saline finish. Hits the spot! The Gatorade of beer! 5.2% ABV
"When it comes to balancing acidity with salinity with pure and utter refreshment, this beer is a home run! We kettle sour the wort with Lactobacillus bacteria to produce a clean acidity prior to a primary fermentation with our clean house yeast strain. Wheat, Malted and rolled oats make for a fuller mouthfeel and a creamy finish with a slight residual sweetness. Then the Oregon coast sea salt comes in for the win making for an insanely refreshing mouth experience. It's like the Gatorade of beer!" —Ben Parsons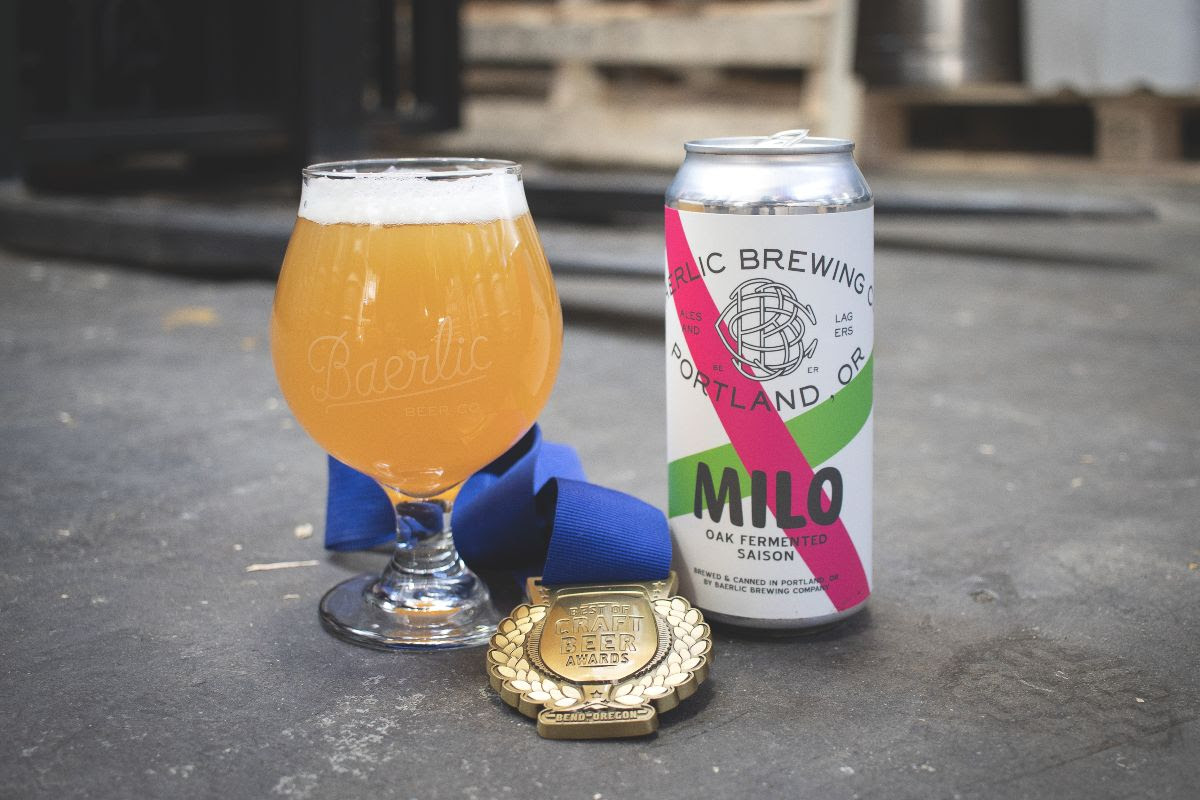 Milo Oak-Fermented Saison
This is a complex little beer we lovingly call Milo. It's an homage to the descendent critters that make up our house saccharomyces saison yeast blend. Fermented wholly in oak wine casks for a more expressive yeast character and a touch of woody dryness in the finish.
What makes saison such a subtly complex beer style is the expression of the yeast. To achieve the right balance of fruit and spice fermentation character—without overshadowing malt body and bitterness—takes a careful hand. By fermenting Milo wholly in oak and unbunged (i.e. no atmospheric pressure) our house Saison yeast blend is more expressive, more layered and simply more alive. 6.2% ABV
"Saison in cans? WTF? We believe Milo is a beer for everyone, so no cork and cage here. Saison's history begins in the French speaking part of Belgium where it was brewed specifically to quench the thirst of seasonal farm workers centuries ago. The dryness and subtle complexity of the style pairs perfectly with hard work, sweat and calloused hands. And we all know beer never tastes better than when you earn it, right?" —Ben Parsons