Bale Breaker Brewing Release First Beer in New Clarity Rarity Hazy IPA Series
|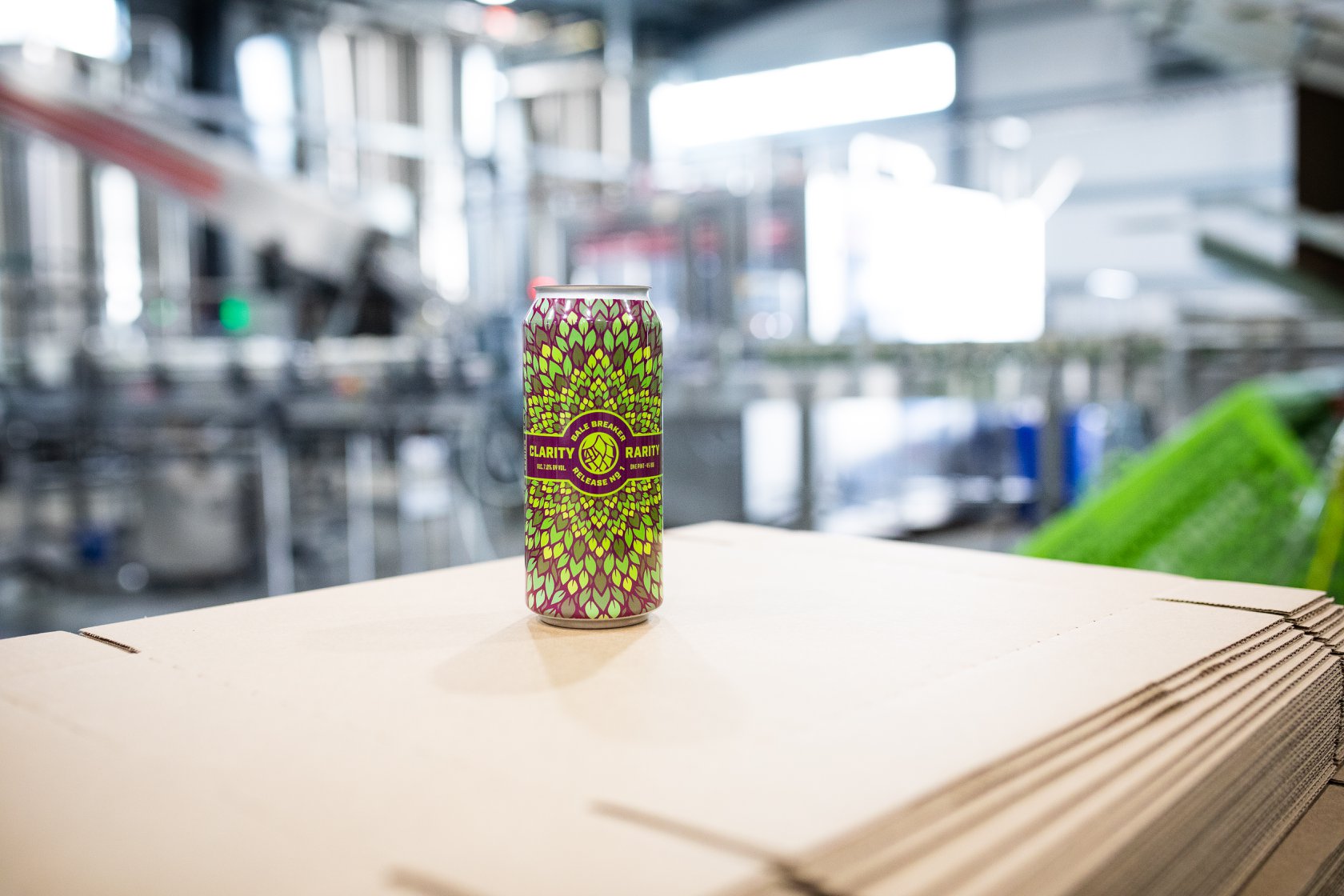 Beers that were once born on the Imagination Station brew system at Bale Breaker Brewing Co. will now become part of its new Clarity Rarity Hazy IPA Series. The new Clarity Rarity Hazy IPA Release No. 1 release in this new lineup of staff-favorite small batch hazy IPAs will make its debut on Saturday, April 4th at the brewery located just outside of Yakima, Washington. From Noon – 6:00pm, Bale Breaker will provide no contact drive thru pickup for this new beer release.
When Clarity Rarity Hazy IPA Release No. 1 debuted at Bale Breaker, this taproom exclusive was known as Irieshun. Now scaled up and with a new name, this beer that offers a flavor profile of pine resin, mandarin orange, pineapple, mango, and chives, similar to the aroma of a hop bailing room. And now this hazy IPA will make its debut in 16oz cans.
"This release truly is dedicated to our fans – specifically to the locals who come out and support every single taproom release party we throw to test out our latest Imagination Station brews," said Kevin Smith, Bale Breaker Brewing's co-owner and brewmaster, in a press release. "It's every brewmaster's dream to have his/her recipe be well-received, so making what was formerly known as 'Irieshun' into a Bale Breaker staple is really just a celebration of our community's support for creativity and uniqueness."
Clarity Rarity Hazy IPA Release No. 1 uses a malt bill of Pilsner, White Wheat, and Flaked Oats with Simcoe, Mosaic, Citra, HBC 692, Ekuanot, and Sabro hops. The result is a hazy IPA at 7% ABV and 45 IBUS.
Due to the current COVID-19 pandemic, Bale Breaker will be releasing Clarity Rarity Hazy IPA Release No. 1 in colorful 16oz. cans via a no-contact drive-thru style on Saturday, April 4 from 12-6pm along with new, equally colorful tie-dye Bale Breaker t-shirts.
Clarity Rarity Hazy IPA Release No. 1 will be distributed in select independent grocers and bottle shops in Washington, Oregon, and Northern Idaho. Locate a store near you by using the brewery's Online Beer Finder.