Bale Breaker Brewing To Release Daybreak Pale Ale
|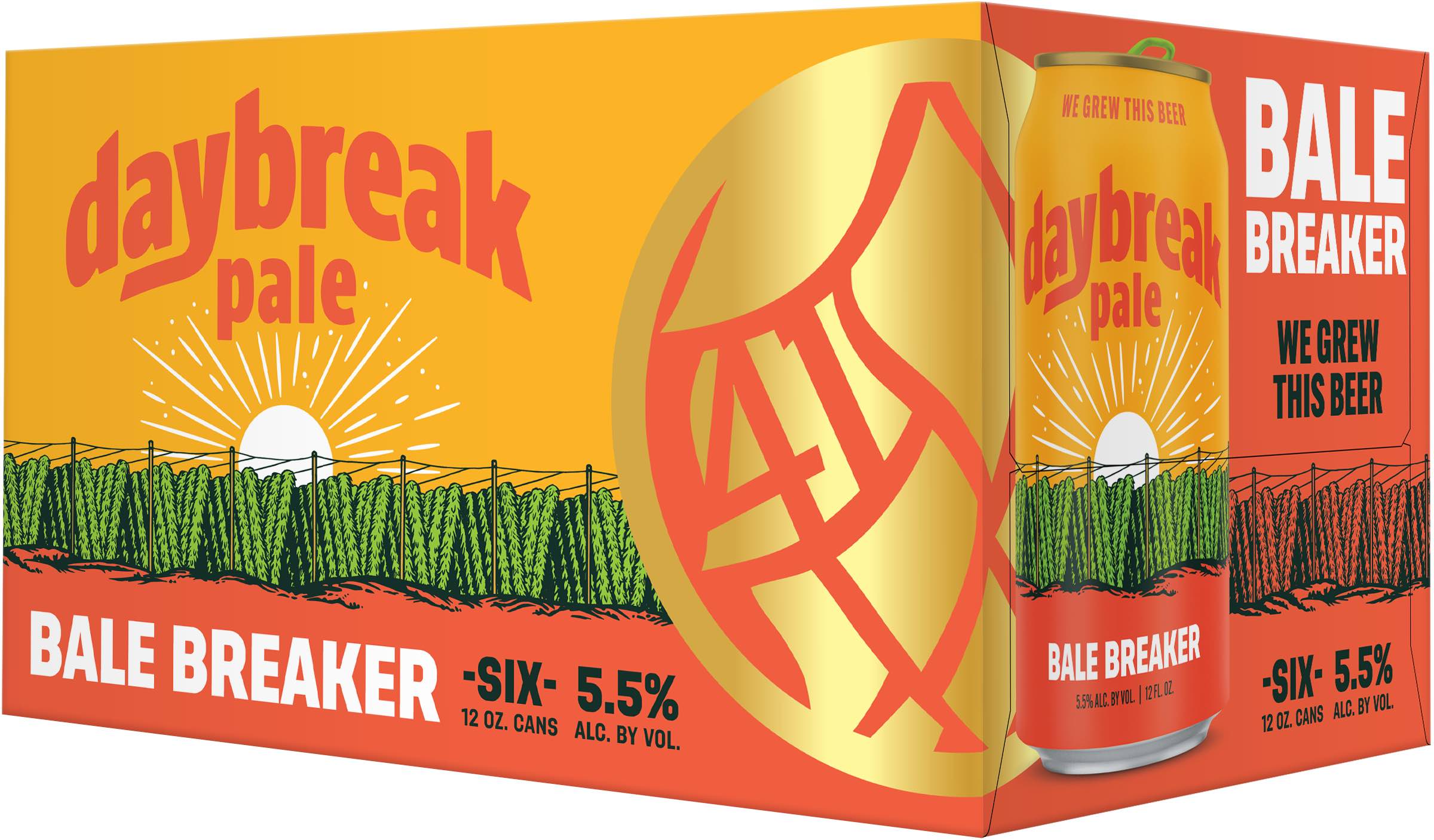 Known for its hop forward beers, Bale Breaker Brewing is set to release a new beer that will now be part of its year-round lineup. Daybreak Pale Ale will debut in early March in 6-pack, 12oz cans and on draft.
As Bale Breaker Brewing is set to turn ten years old this year, Daybreak Pale Ale is said to be a nod to the brewery's roots. The recipe is one that is a bit pared-down and more approachable at 5.5% ABV.
"We're older and wiser than we were when we opened and are ready to re-establish our roots with a new lineup of beers that showcase our hops and brewing ability without any frills or unnecessary additions – we can't hide flaws with a beer this pared down, so Daybreak needed to be as close to perfect as possible," said Bale Breaker Co-owner and Brewmaster Kevin Smith. "This is the ultimate pale ale for the craft beer and IPA lover."
Ten years ago when Bale Breaker opened, they utilized the hop knowledge from their family that has been growing hops over four generations. The brewery had two beers available when it opened – Top Cutter IPA and Field 41 Pale Ale.
"Think of Daybreak as Field 41's more modern younger sibling," jokes brewery co-owner Kevin Quinn. "The taste and consistency you know and trust from us, but showing that we can grow and adapt without sacrificing the high quality ingredients and flavors customers have come to expect."
Daybreak Pale Ale features just Simcoe and Mosaic hops. The simplicity of this hop bill really lets the featured hops shine. The beer is crisp and crushable with complex aromas of grapefruit, apricot, and pine resin with hints of mango, blueberry, and melon.
Daybreak Pale Ale is releasing Friday, March 3rd, at both their Yakima and Seattle taprooms, as well as receiving larger distribution throughout Washington, Oregon, and Idaho beginning in early March. To find the beer outside of the taprooms, check out Bale Breaker's online beer finder in early March.