Bale Breaker Unveils Second Rotator of a Three-Part IPA Series – Golden Grit IPA
|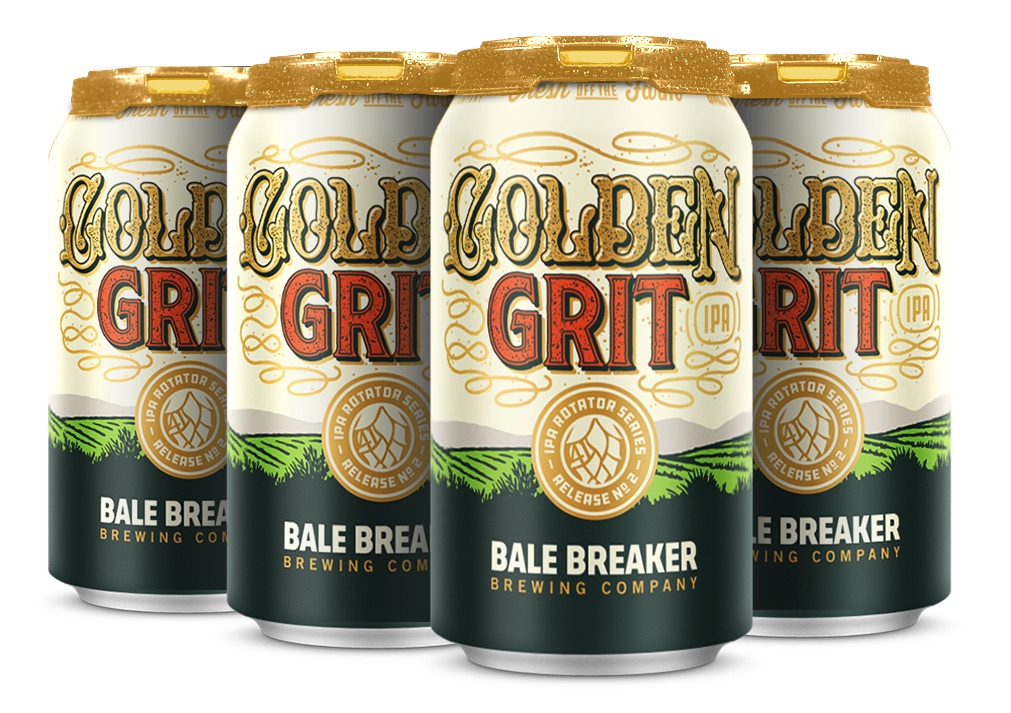 Yakima, Wash. – September 17, 2019 – Bale Breaker Brewing Company, a family-owned brewery located in the beautiful Yakima Valley, today announces its release of Golden Grit IPA, the second release of its three-part IPA Rotator Series; a collection of hop-packed beers, each representing a unique characteristic of life in Yakima's hop country.
Golden Grit IPA, named after the grit and perseverance needed to thrive in a challenging desert landscape, features experimental hop HBC 630 creating a smooth bitterness rating of 60 IBU and a 6.6% ABV. Equally fruit and hop-forward with a crisp, dry mouthfeel finish, this recipe proves there is more than one way to IPA.
"For four generations, our family has relied on true grit and perseverance to grow and harvest hops in this valley," said BBBC brewmaster and co-owner Kevin Smith. "Hop farming and brewing both take a delicate balance of artistry and hard work. That is was our inspiration for Golden Grit."
To celebrate, Bale Breaker created limited edition t-shirts and glassware for fans to commemorate the occasion. In addition, fans will be able to taste Golden Grit on draft, straight from the source and bring some home in the newly minted cans from the taproom.