Bear Republic Brewing Releases Drift Racer Hazy Double IPA
|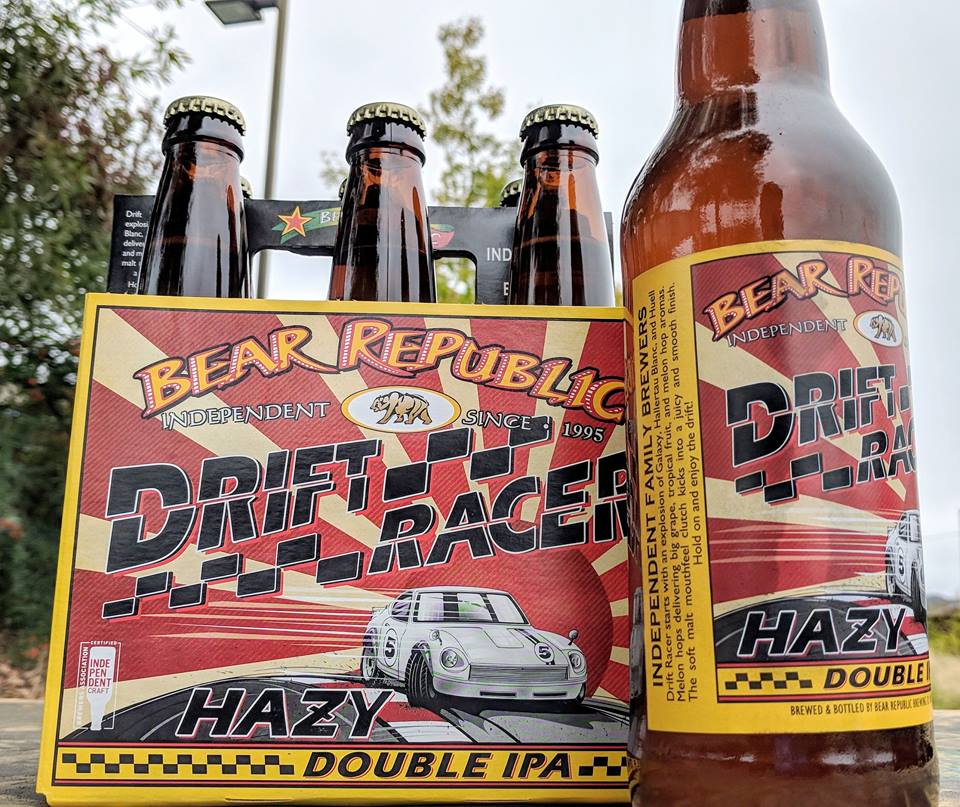 On the heels of Thru the Haze IPA, Bear Republic Brewing Co. has recently released its follow up, Drift Racer Hazy Double IPA. Expect a more pronounced juicy, fruit forward flavor profile and a smooth mouth feel with just enough bitterness on this one.
Drift Racer Hazy Double IPA showcases some of the hottest new hop varieties including Galaxy, Hallertau Blanc and Huell Melon. "This beer is the culmination of years of working to make an unfiltered beer as clear as possible, and then turning that knowledge on its head," said Bear Republic's Master Brewer Peter Kruger in a statement. "We're proud to deliver an unfiltered ale with this much character. We've designed Drift Racer to have huge tropical impact, and because of this the haze comes through. Drift Racer will resonate with diehard and casual craft beer fans alike. Looking for juicy? Look no further."
When pairing foods with Drift Racer, its recommended to pair traditional pub fare foods like hamburgers, wings, fries and chicken & waffles.

Drift Racer Hazy Double IPA Stats:
ABV: 8%
IBUs: 70
Color: Hazy Golden
Hazy Double India Pale Ale
Drift Racer Hazy Double IPA Tasting Notes:
Featured Hops: Galaxy, Hallertau Blanc and Huell Melon
Malts: 2-row, Pilsner, and wheat
Yeast: Barbarian
Overall: Drift Racer starts with an explosion of Galaxy, Hallertau Blanc, and Huell Melon hops delivering big grape, tropical fruit, and Melon hop aromas. The soft malt mouthfeel clutch kicks into a juicy and smooth finish. Hold on and enjoy the drift!
Drift Racer Hazy Double IPA is now available in six-pack bottles, 22oz bottles, and 5g and 15.5g kegs. Visit www.bearrepublic.com/bear-tracker to find out how close you are to Bear Republic brews.