Beer Review – 10 Barrel Brewing Profuse Juice Hazy IPA
|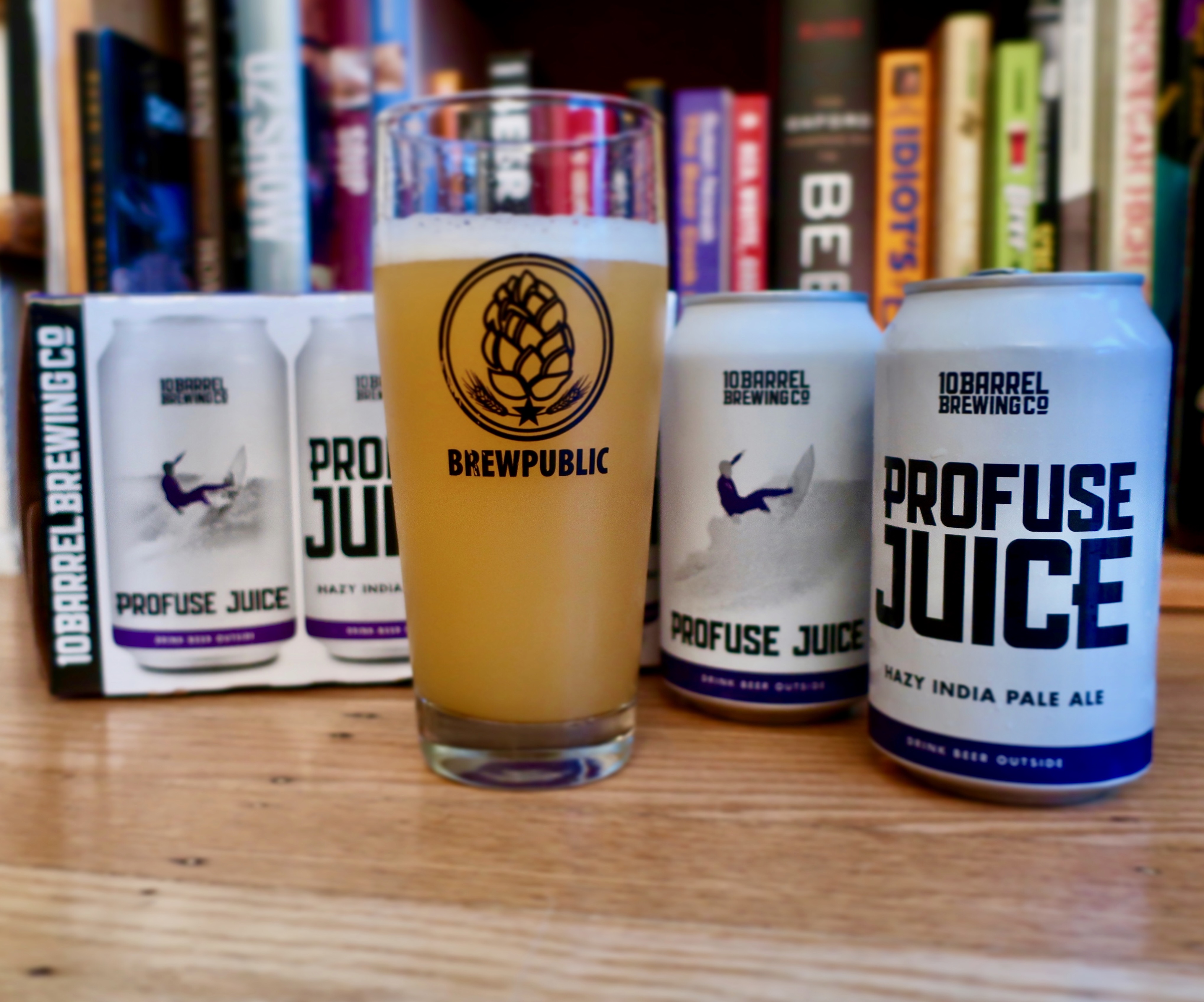 After brewing various hazy IPAs for draft only releases, 10 Barrel Brewing has scaled up its Profuse Juice Hazy IPA for a release that will make its way into 6-pack 12oz cans.
In early June Profuse Juice took home the Gold Medal at the 2019 North American Beer Awards (NABA) in the Hazy or New England-Style India Pale Ale category that also happened to be the category that saw the most entries at this year's NABA.
The brewers at 10 Barrel use around 4 pounds per barrel of Azacca and Mosaic Hops in brewing Profuse Juice. Aromas of tropical fruits, pineapple and melon greets your senses upon opening cracking open a can. The beer pours a turbid appearance but offers a bit more complexity than most New England-style IPAs. There's a bit of subtle bitterness on the back that works well with the style for a beer at 6.5% ABV and 45 IBUs. Definitely a top tier hazy IPA that is unfiltered but still tastes more like a beer than a juice.
We might have over juiced this one. The focus of this addicting Hazy IPA was to bring out all the tropical juicy hop flavors we could while keeping the bitterness in check and balanced. Huge whirlpool additions and multiple Dry Hopping did the trick. It drinks just like fruit juice… but better. – 10 Barrel Brewer's Notes
And to feel good about drinking this beer, 10 Barrel has partnered with the Surfrider Foundation and will be donating 1% of all profits from Profuse Juice to the foundation.
Profuse Juice Hazy IPA is available in 6-pack, 12oz cans and on draft in 1/6bbl and 1/2bbl now through March 2020 in the Western U.S.