Beer Review – Elysian Brewing Contact Haze Hazy IPA
|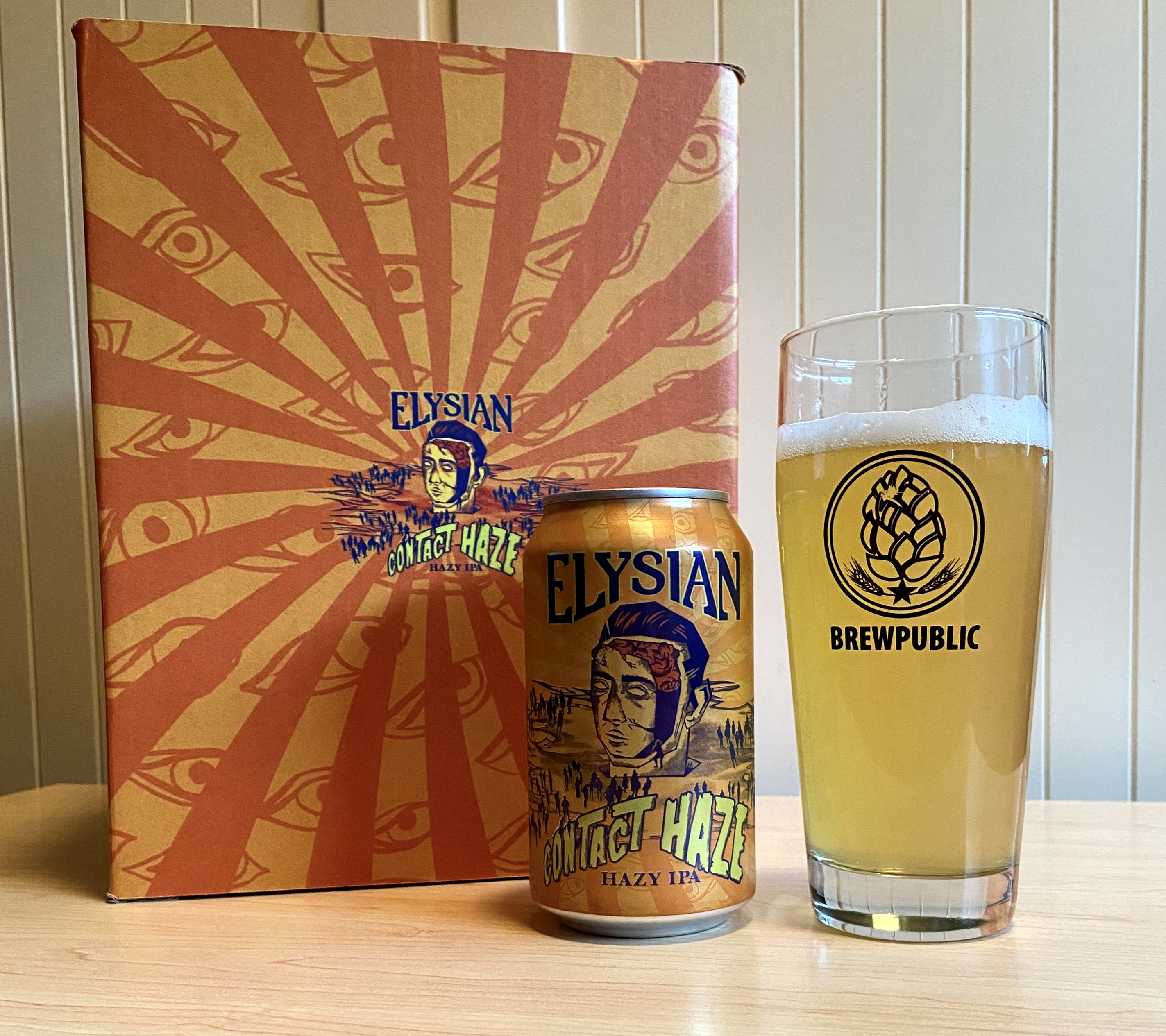 The Haze Craze is real and it appears there's no end in sight, even here where bitter IPAs have reigned supreme for so many years. Elysian Brewing has recently added a new beer to its year-round lineup, Contact Haze, as it brings its own touch to this trending beer style.
Contact Haze pours a light golden color that is hazy but not nearly as turbid as many other beers in this category. When taking in the aromas, citrus, peach, raspberry and pineapple come forth with a bit of hop bitterness to make you realize that this is a beer. Flavors of tropical fruit come forth without the grainy mouthfeel associated with the New England Style IPA. There is a bit of bitterness that is a nice compliment to the citrus notes in this beer.
Brewed with a malt bill of Pale Ale Malt, Flaked Barley, and Oat Malt alongside El Dorado, Mosaic, Southern Passion, Sabro, Citra, and Sultana Hops, Contact Haze is a friendly entry into this beer style inspired from New England that sits at 6.0% ABV and 39 IBUs.
Contact Haze is brewed in Seattle, WA; Fort Collins, CO; and Merrimack, NH and is available 12oz cans and on draft year-round throughout Elysian Brewing's distribution network.