Beer Review – Firestone Walker Old Man Hattan
|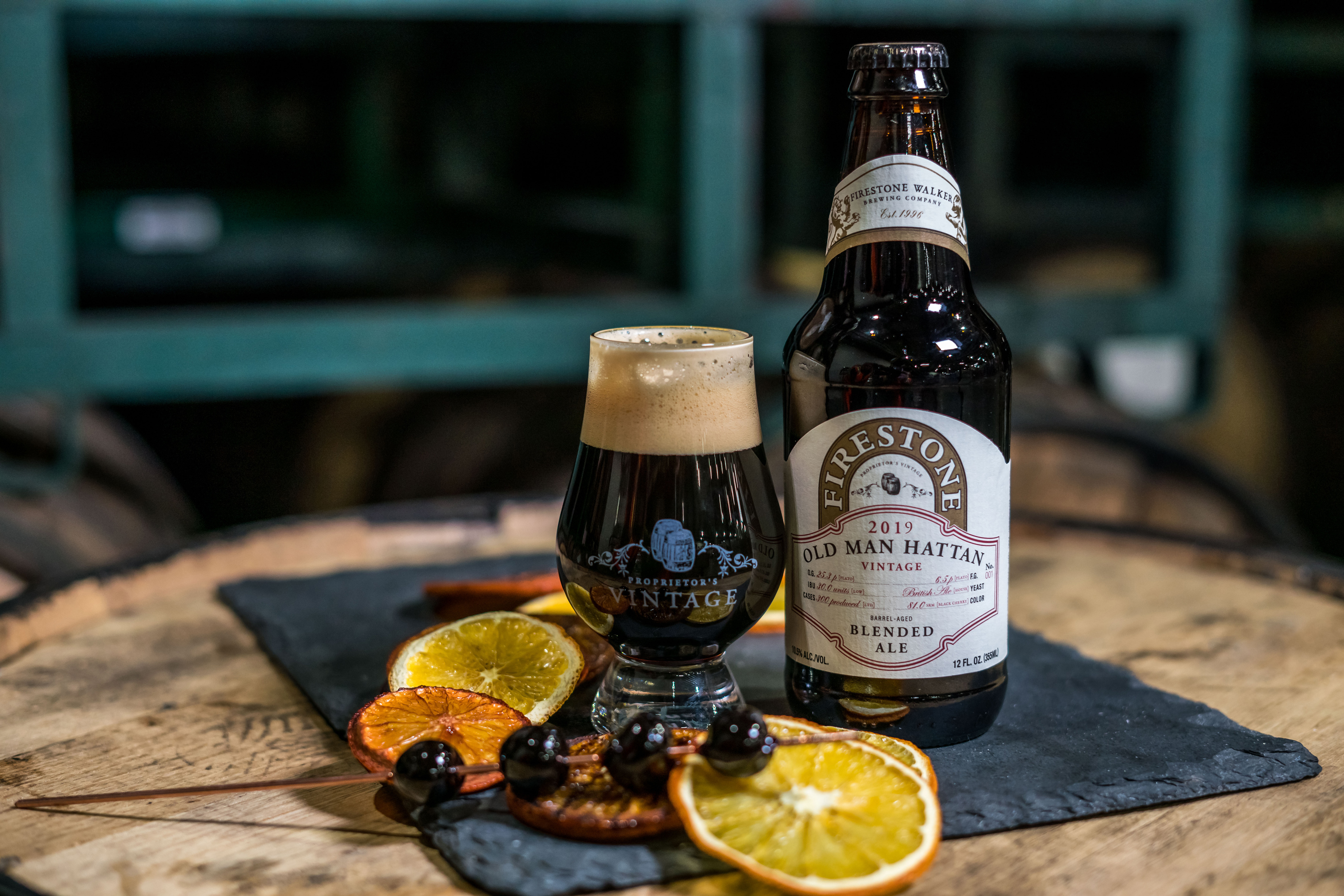 One of the trends in beer of late has been the cocktail inspired beer. Local, regional and national breweries have been releasing these beers that emulate a cocktail but can be poured on tap at establishments that don't have a full liquor license.
Firestone Walker Brewing, a brewery that's well known and highly regarded for its barrel-aging program has recently released a new cocktail beer with its Old Man Hattan that is worth seeking out. This new cocktail inspired beer is a mashup of two classic cocktails – the Old Fashioned and the Manhattan.
One year ago while touring the Firestone Walker brewery, we noticed a barrel of Firestone Walker Parabola aging away with cherry bitters and wondered what would become of it. Well we are now enjoying this barrel in an Old Man Hattan. This is what would become of an Old Fashioned a Manhattan if they were one. A blend of Parabola and Helldorado aged in Woodford Reserve Barrels previously used to mature cherry bitters, orange and aromatic bitters. Then blended with Velvet Merkin, Bravo and Stickee Monkee. The result is simply amazing!!!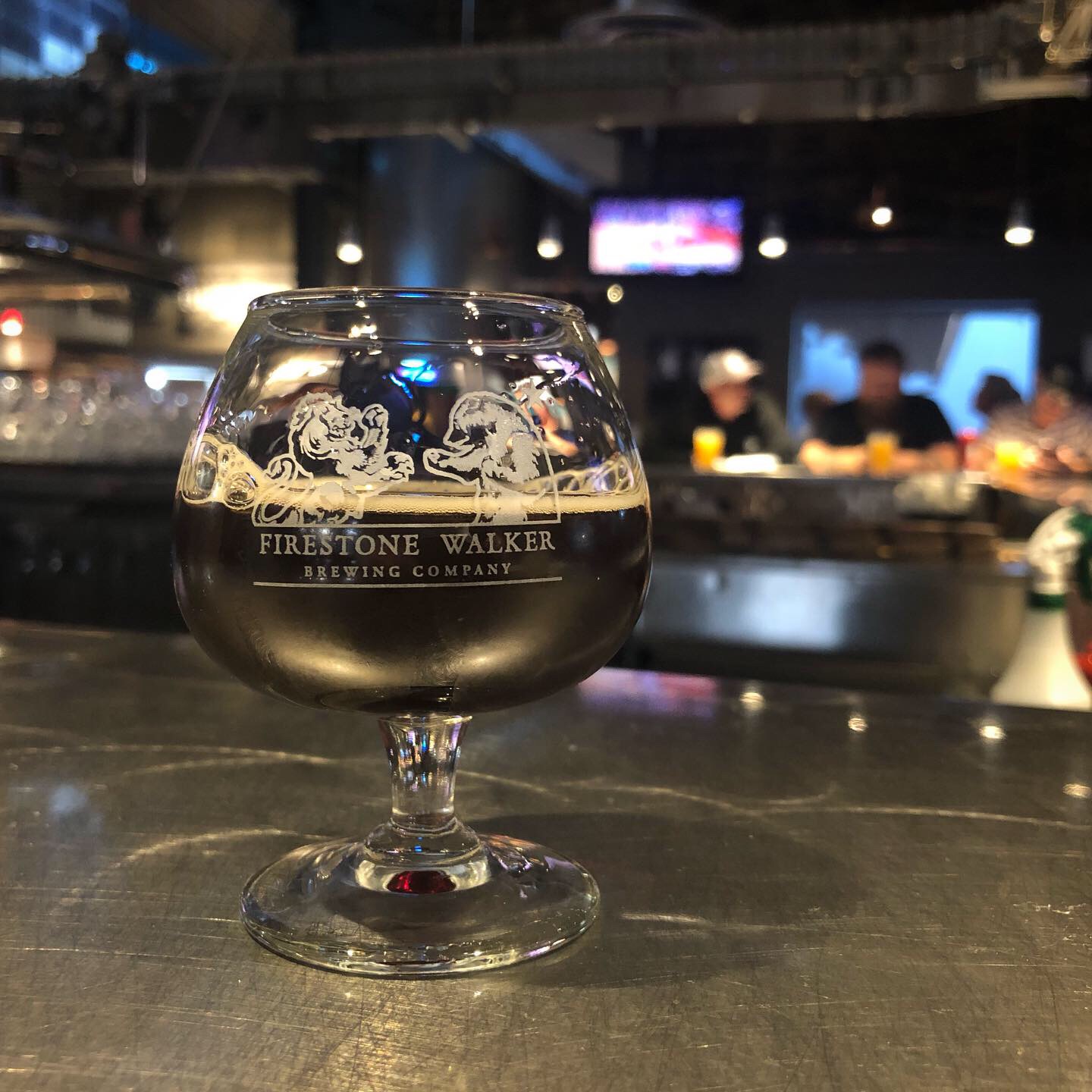 Old Man Hattan was first conceived last year as a brewery-only Black Friday limited release. The barrel-aged beer now makes its debut as one of only six Proprietor's Vintage releases for 2019. It's currently rolling out to all Firestone Walker markets in individually boxed 12-ounce bottles.
"Old Man Hattan is really true to its dual influences," said Eric Ponce, Firestone Walker's barrel program manager, in a statement. "On the nose, you get hints of cherry, orange and clove spice. It's extremely smooth and drinkable, with traditional whiskey characters of tobacco and bitter chocolate."
As a cocktail enthusiast, Ponce had been toying with idea of Old Man Hattan for years. But since many bitters are made in stainless steel tanks, bitters barrels are hard to come by—which is why it took time for the idea to come to fruition.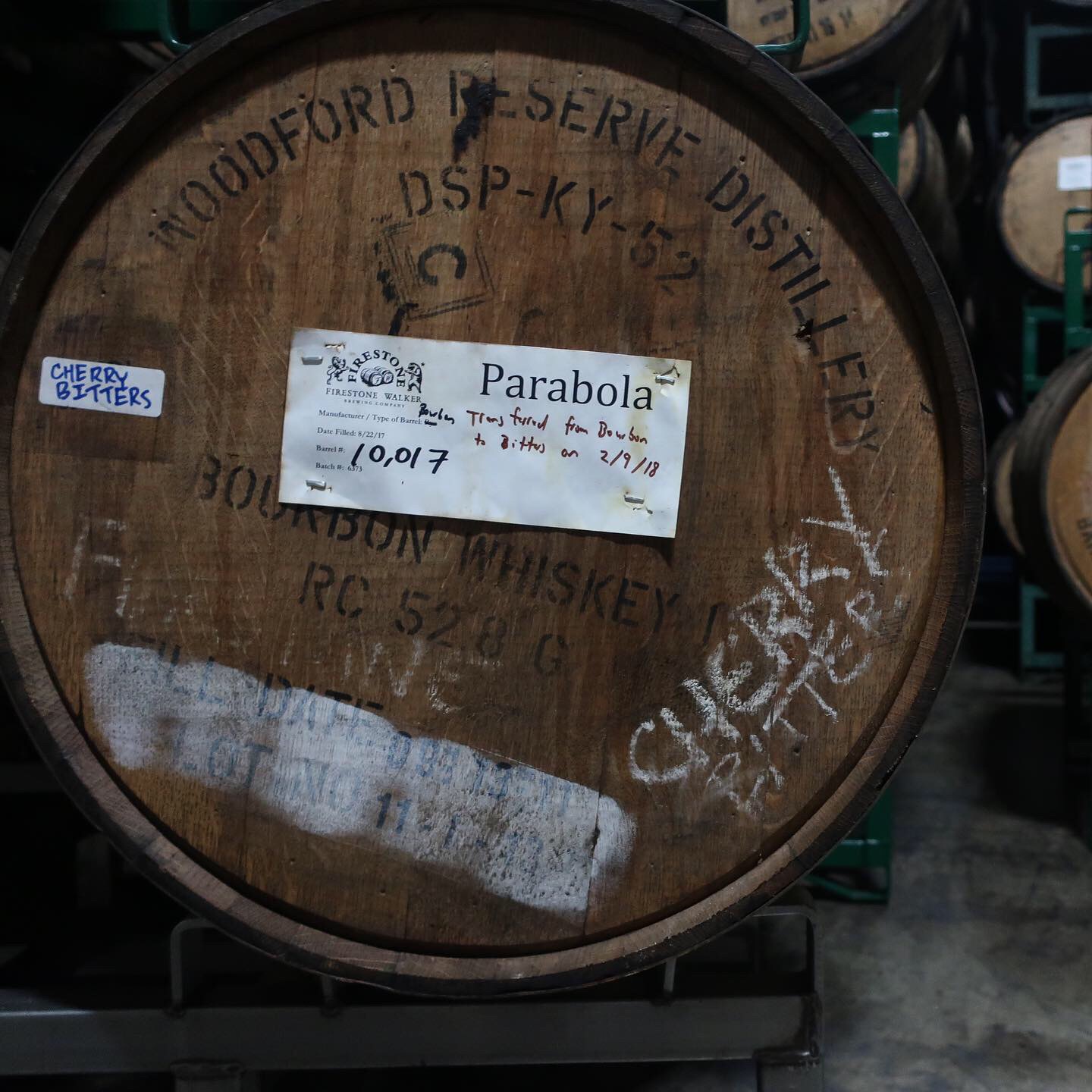 Lightning finally struck when Ponce gained access to barrels retired from an artisan bitters program. "These bitters barrels are beautifully potent," said Ponce in a statement. "We really played around with the different component beers and barrel ratios to get everything just right."
He added, "If you're a fan of the Old Fashioned, Manhattan or other whiskey-based cocktails, you're going to love this beer."