Beer Review – Lagunitas Brewing Hazy Memory IPA
|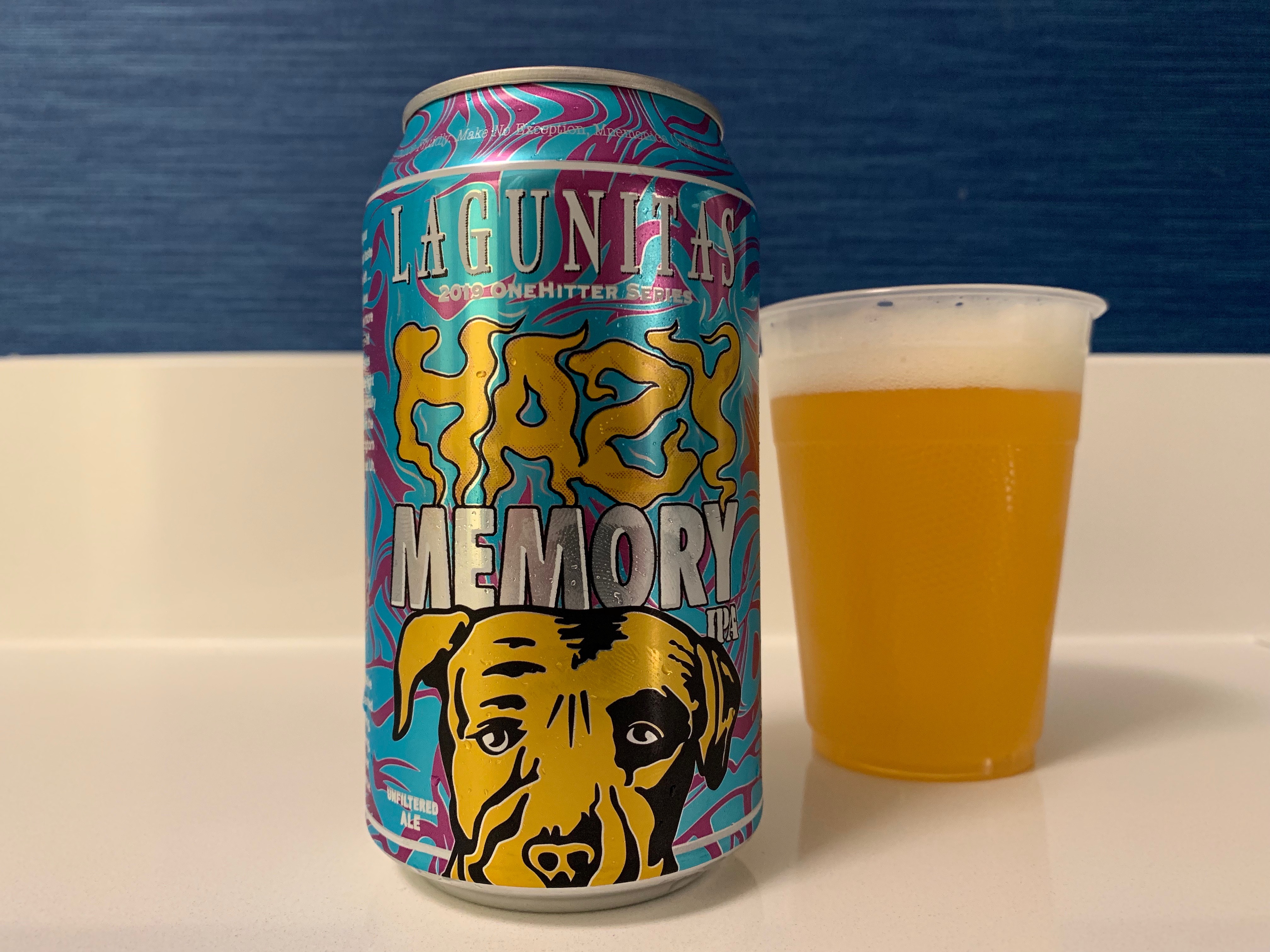 Originally a draft only release, Lagunitas Brewing has released Hazy Memory IPA in 12oz cans as part of its 2019 OneHitter Series of beers. Once again Lagunitas has hit it out of the park with this hazy IPA!
Hazy Memory IPA is not too turbid like many other beers in this category, but is still unfiltered providing plenty of juicy notes known for a beer inspired from the trendy haze craze. Lagunitas uses about five pounds of hops per barrel, including turbid Loral 291, Hallertau Blanc, Galaxy, and Citra Hops.
The result is a beer that pours a nice dark straw yellow with perfect carbonation. Its hazy, but a more refined hazy. Yes, Lagunitas uses oats to build up this haze but there's no gritty mouthfeel or aftertaste as one usually finds in other beers in this category.
Aromas of citrus and a tad bit of light pine hit the nose as mandarin, citrus, and passion fruit devour your tongue. If Hazy Memory IPA is 8% ABV, the beer hides it very well!
Hazy Memory IPA sits at 8% ABV and 55 IBUs and is available beginning this month in 12oz cans and on draft. Use the Lagunitas Beer Finder to assist in locating this OneHitter!