Beer Review – McMenamins Terminator Stout in 16oz Cans
|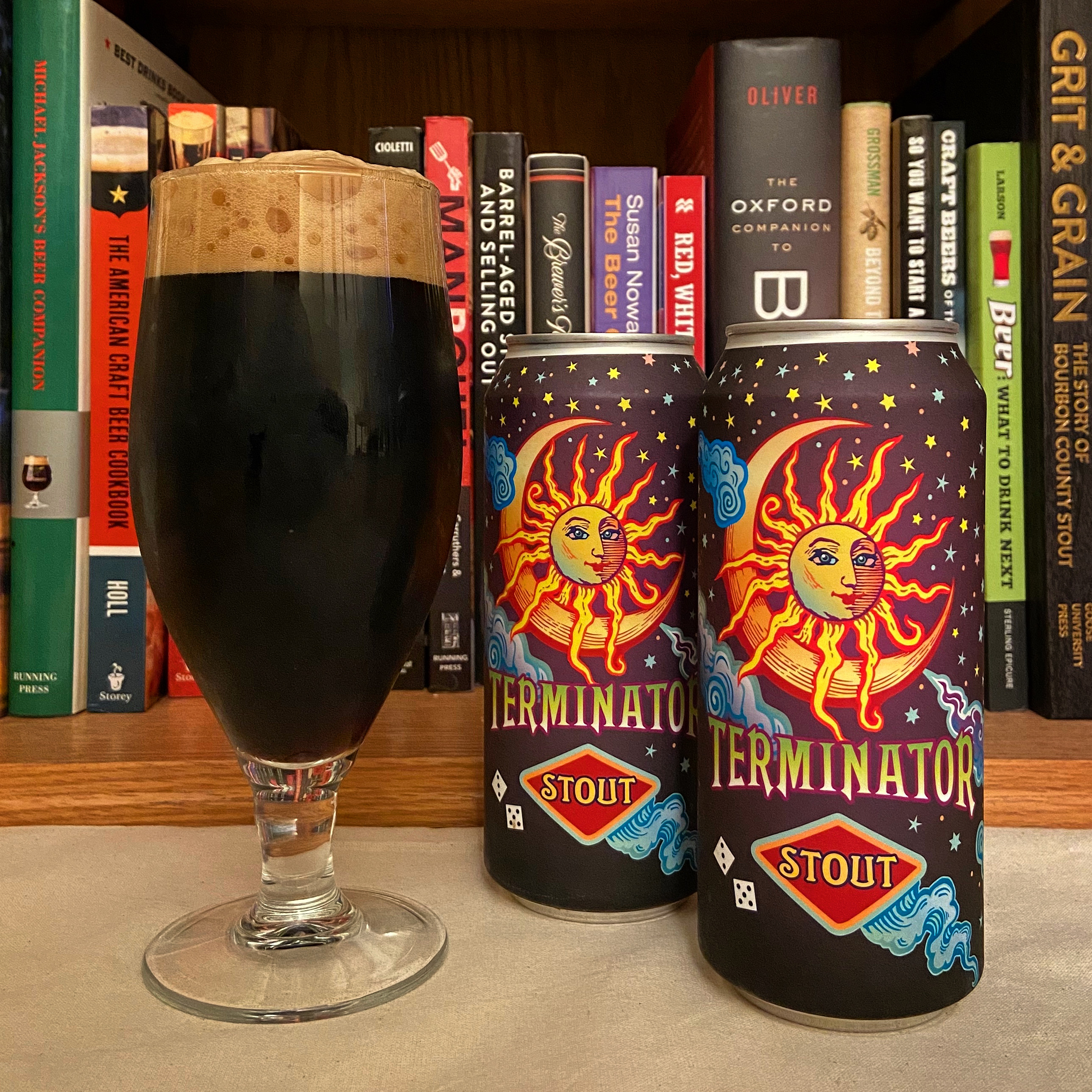 McMenamins Terminator Stout was born over 34 years ago on November 19th and continues to be one of the brewpub chains most popular beers. This past month, McMenamins released this American Stout in 16oz Tallboy cans with some fine eye catching artwork to match.
The history of Terminator Stout runs deep into Oregon's brewing history. This stout made its debut in 1985 at the Hillsdale Brewery & Public House in Southwest Portland and has been one the brewery chain's most well-known beers.
Terminator Stout pours a deep a deep black color with a dark tan frothy head, just what is expected from an American Stout. Aromas of chocolate and coffee first come to mind from the ample use of kiln-baked Black Barley and Chocolate Malts. From your first taste, you also get notes of roasted coffee. The body is plentiful and at 6.45% ABV, Terminator Stout is a perfect beer to take the chill out on a cool winter day.
Terminator Stout Stats:
Malts: Premium 2-Row, Munich, Crystal 40, Black Barley, Chocolate Malt
Hops: Chinook, Cascade
Calories: 280 Carbohydrates: 28.4
OG: 1.065 TG: 1.015  ABV: 6.45  IBU: 30  SRM: 35