Beer Review – North Coast Brewing Passion Fruit-Peach Berliner Weisse
|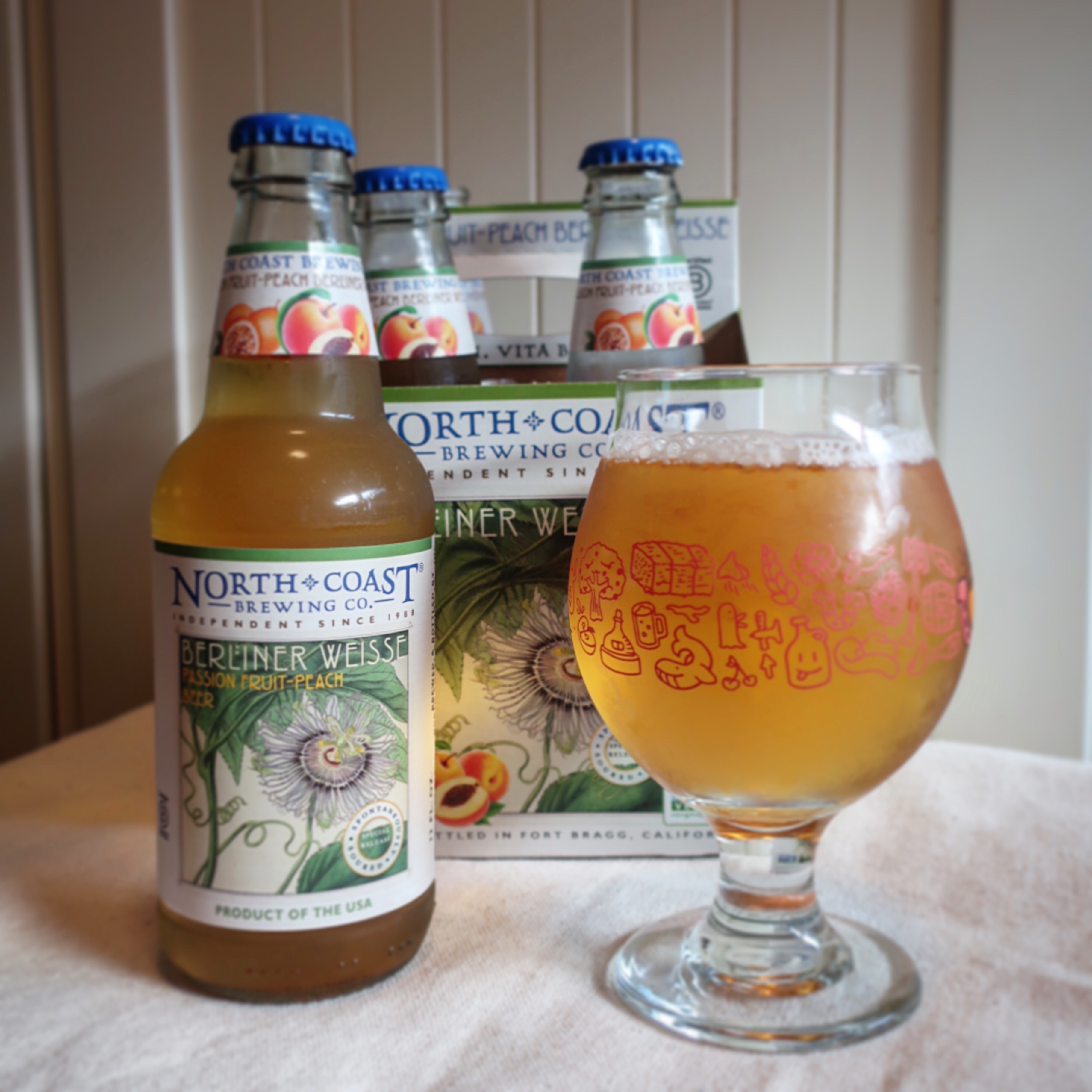 One of the better Berliner Weisse styles of beers that is readily in the U.S. marketplace is the latest from North Coast Brewing Company. The Northern California brewery has done right with its limited release Passion Fruit-Peach Berliner Weisse.
As many American brewers through the years have taken the liberty to amp up the tartness in a Berliner Weisse style of beer, North Coast chose to go a more traditional path by creating a Berliner Weisse style of beer that is less acidic. The result is a pleasant sour ale full of peach aromas and flavors of passion fruit on the tongue with lingering flavors of peach.
Passion Fruit-Peach is a Berliner Weisse brewed in the Berlin white style with an ABV of 4.1 percent and 0 IBUs. The tart beer joins the seasonal releases of North Coast's Berliner Weisse series that delivers a different beer in the spring, summer and fall.
"We call Passion Fruit-Peach Berliner Weisse our Pan-American take on the German classic," said North Coast Brewing Co. Brewmaster, Chuck Martins in a prepared statement. "Brewing this interpretation with summer fruits, such as passion fruit and peaches, creates a thirst-quenching beer ideal for summer drinking. Passion Fruit-Peach has a unique combination of sweet and sour that is reminiscent of each of our seasonal Berliner Weisse offerings."
Passion-Fruit Peach Berliner Weisse is currently available in 12 oz. 4-packs, 22 oz. bottles and on draft across 48 U.S. States using North Coast Brewing's beer locator.