Beer Review – Patagonia Provisions + Hopworks Urban Brewery Expands Its Partnership with Long Root Wit
|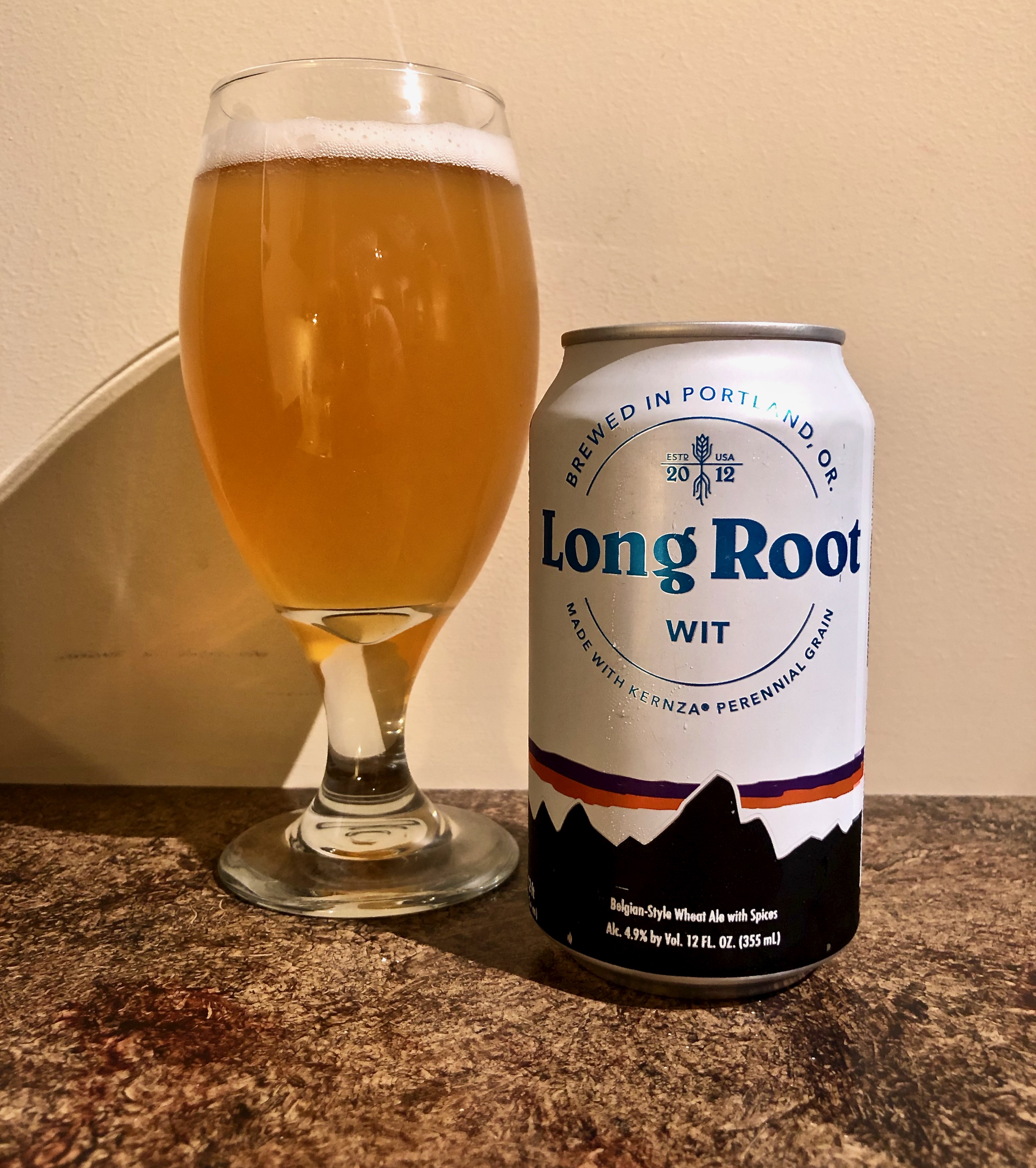 Three years ago Patagonia Provisions partnered with The Land Institute in Salina, Kansas to grow Kernza, a perennial grain that can offer a more sustainable approach to brewing. The use of Kernza was first used in Long Root Pale Ale, a beer that Patagonia Provisions brewed with Portland's Hopworks Urban Brewery. Long Root Pale was released in October 2016, now nearly two and a half years later, the two B Corporations have partnered up once again on the new Long Root Wit.
Patagonia Provisions, an offshoot of active lifestyle brand Patagonia, continually seeks out new ways in sustainable farming to enhance our food supply with new organic regenerative agriculture. Long Root Pale Ale was the first commercially brewed beer that used Kernza as part of the beer's malt bill. Kernza grows with long roots that allows that plant to survive and grow with little water and without the use of pesticides. With the need of requiring less water to flourish, Kernza helps reduce erosion and removes more carbon from the earth's atmosphere.
Read More: Hopworks Urban Brewery & Patagonia Provisions Release Long Root Ale
The partnership that Patagonia Provision established with Hopworks Urban Brewery nearly three years ago continues to be strong one. Both organizations are extremely committed to the environment and HUB thrives on sustainable brewing practices including releasing organic beers during its decade plus run.
Long Root Wit is a classic Belgian-style wit beer that's brewed with organic ingredients and Kernza perennial grain. A bit more filtered than its Belgian counterpart, Long Root Wit is a fine representation of this classic beer style at a very sessionable 4.9% ABV.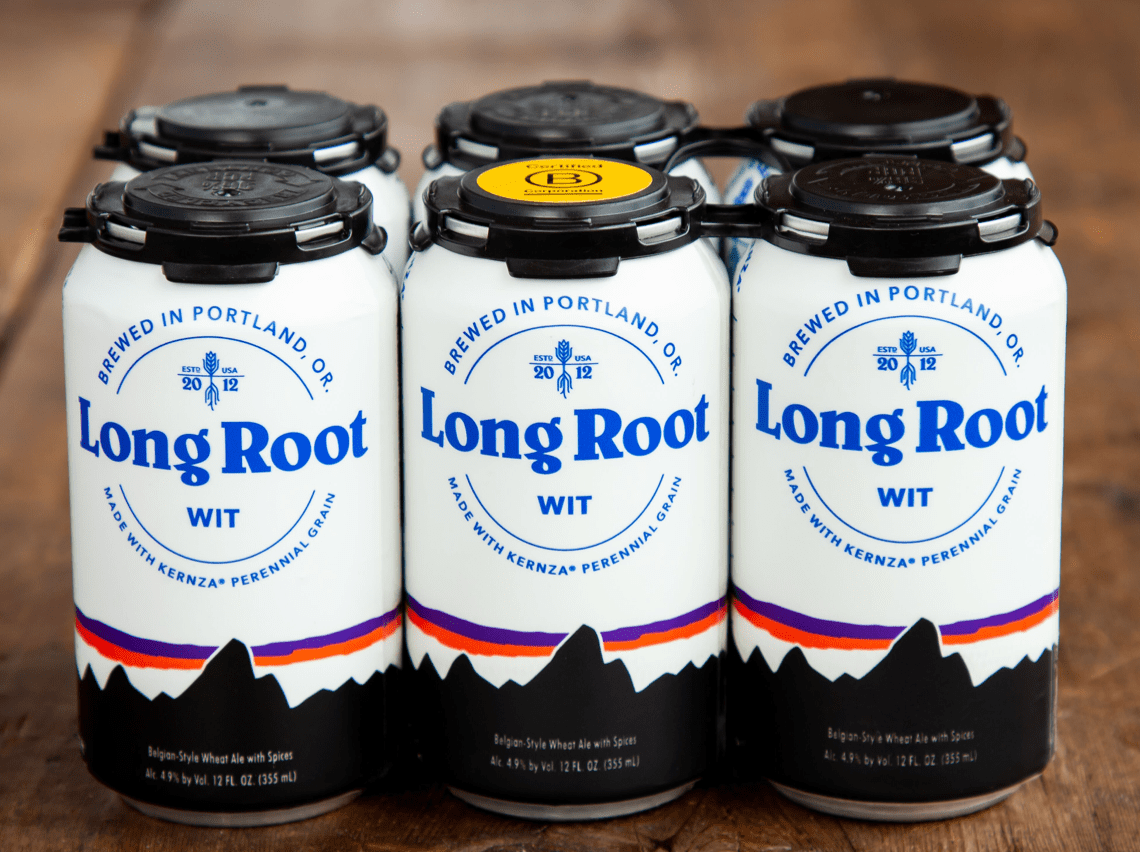 Upon opening and pouring the 12oz can of Long Root Wit into a glass, aromas of coriander and a bit of fruit fill your senses. Once the wit bier hits your lips flavors of peppercorn and sweet honey hit your palate. As the beer warms up a slight citrus flavor emerges on your tongue.

Long Root Wit is made with 15% Kernza that adds a slight spiciness to the beer. In addition to the Kernza the beer uses Hard Red Wheat from HUB's certified organic wheat family farm on the San Juan Islands, two-row barley from Oregon's Klamath Falls, and Northwest hops.
The can label on Long Root Wit is an update on the original Long Root Pale Ale can. The new label now contains an image of a Kernza root on the side of the white background on the 12oz can.
"I am very excited to introduce our second beer made with Kernza," says Birgit Cameron, managing director of Patagonia Provisions in a statement. "Through Wes Jackson's pioneering work at The Land Institute, Patagonia Provisions has been able to help bring this important regenerative perennial grain to the forefront with the hope that others take notice and implement similar practices. Beer is the perfect vehicle for this and a delicious byproduct of our collaborative work in regenerative agricultural practices."
Long Root Wit is available in 12oz cans in select Whole Food Markets and other independent grocers in Oregon, Washington, California, and Colorado,. Suggested retail is $10.99 per six-pack. To assist in finding Long Root Wit, use the Beer Locator.