Beer Review – Public Coast Brewing Fresh Hop Honey Ale
|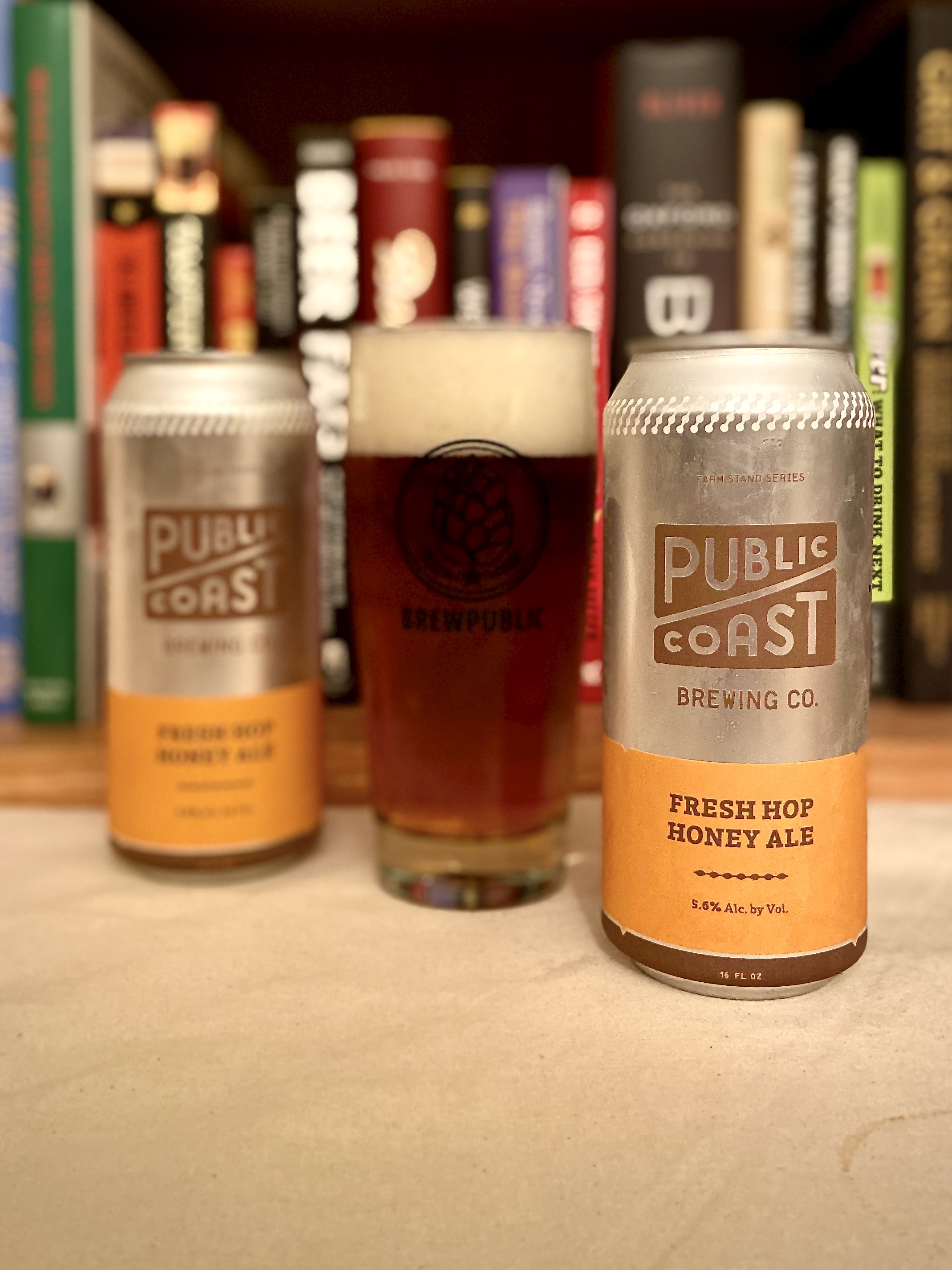 Out along the Oregon Coast in Cannon Beach, Public Coast Brewing has released a very pleasant, yet intriguing fresh hop ale this harvest that's part of the brewery's Farm Stand Series. Fresh Hop Honey Ale incorporates the use of both honey that was raised on its Public Coast Farm in Banks, Oregon and freshly harvested Willamette and Cascade Hops.
The only fresh hop beer brewed by Public Coast Brewing in 2019, Fresh Hop Honey Ale is quite possibly the first fresh hop beer that we have tasted that uses honey. This addition of honey compliments the use of fresh hops quite well. Brewer, Will Leroux used the correct amount of honey to not make this beer too sweet. What he did do is make an enjoyable fresh hop beer.
Public Coast's Fresh Hop Honey Ale is a very limited release. According to Public Coast's owner, Ryan Snyder, it may still be found in the Portland area at John's Marketplace. But a drive out to scenic Cannon Beach will definitely allow you to order a pint of this beer. Just don't delay as only about 100 cases were brewed.