Beer Review – Stella Artois Midnight Lager
|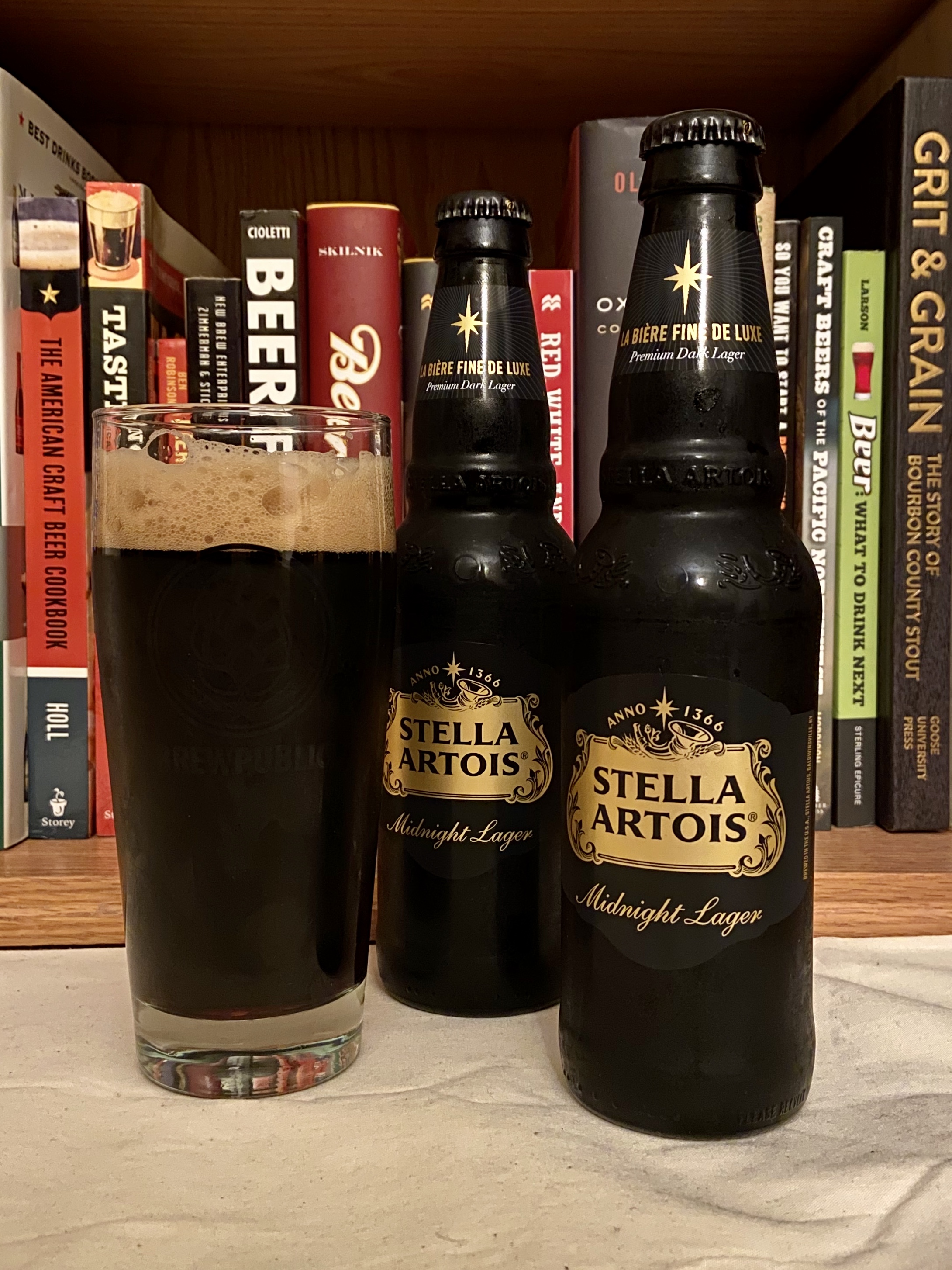 A brewery with a history that dates back nearly 100 years has ventured out from its popular Pilsner with a limited-edition dark lager. In time for the holidays, Stella Artois has introduced Midnight Lager, a 5.4% ABV beer that's available in 12oz bottle, 6-packs.
We were recently sent a few bottles to sample from Stella Artois's marketing firm. Unlike its more recognized counterpart, the Belgian brewed Pale Lager, its Midnight Lager is brewed here in the U.S. at the Anheuser-Busch brewery in Baldwinsville, New York.
Released for the upcoming holidays, Midnight Lager pours a dark, jet black with a brown frothy head from a 12oz bottle. This appearance is the result of the beer's use of roasted dark malts that are quite evident in the aroma of the dark lager. The beer's roasty qualities bring forth dark chocolate and coffee notes on the palate that is balanced by the use of Herkules and Saaz hops. In all a decent, drinkable black lager that will be easy to locate at many mass merchants and larger grocery stores.
"Stella Artois was originally brewed as a holiday gift for the town of Leuven in Belgium, so we know a thing or two about the holiday season and wanted to give a new gift to our consumers," said Lara Krug, VP, Stella Artois, in a statment. "The rich taste of Stella Artois Midnight Lager along with the deep, warm notes perfectly complements the cold crisp weather and will be the brew worth toasting with this holiday season. We're excited to kick off our holiday spirit a little early this year on Halloween in Sleepy Hollow!"
According the brewery, Midnight Lager pairs best with pork roast, brisket, or grilled steak, as well as root vegetables and even sweet, nutty cheeses like fresh goat or gouda. For a sweet ending, pair with decadent chocolate desserts.
Midnight Lager is a limited-edition dark lager that is currently available in 12oz bottle, six-packs.